Home

Baby

Beauty

Books

Canadian

Education
Family/Household
Food

Garden
Health

Kids

Magazines

Pets

Product Testing

Recipes
Surveys Earn

Sweepstakes

Tips
Wearables


Link To Us
Sothungal's Freebies Newsletter December 12, 2019


Free Dermalogica Beauty Products
Fill out the form on Viewpoints, and if selected, they will send you free products in exchange for a review.






Freebies From Kellogg's!
Sign up with Kellogg's for freebies, special offers, money-saving Sign up with Kellogg's for freebies, special offers, money-saving coupons, recipes and so much more! Some recent freebies include: Free Cheez-it Snaps, Free character socks, Free Eos Lip Balm & more! They're also giving away GameStop gift cards right now!






2 Free Children's Books!
Get 2 Free Children's Books from I Can Read! They just ask that you cover $1.00 s&h. I Can Read is premier line of books for beginning readers, with hundreds of titles conveniently organized into color coded levels. I Can Read! books contain some of the most beloved characters in the history of children's literature, many created by award-winning authors and illustrators.






12 Family Friendly Christmas Dessert Recipes
You'll definitely want to save room for dessert when you see these delicious Christmas recipes!






Free Subscription to Southern Living Magazine
Take an easy 1 page survey, earn $30 credit that you can use for a Free Subscription to Southern Living Magazine! They also have other magazines to choose from. There is No credit card required and nothing to cancel.






Free Stationary Sample Kit
Score a free sample set of stationary products.






Free OSTOFRESH Liquid Deodorant
Ostrofresh is giving away their liquid deodorant for free so grab one for yourself before they run out.






Free Hydralyte Rehydration Tablets!
Get Your Free Goodie Box. It's more than just Free Samples! Daily






Free Keds Stickers
Just fill out the simple form to order your Free Keds Stickers!






12 Days of Christmas Cookies: A Free Cookbook From Mr. Food
In 12 Days of Christmas Cookies: A Free eCookbook From Mr. Food, we've hand-picked the perfect mix of classic cookie recipes and brand-new holiday cookie recipes, so there's something for everyone in this year's Christmas cookie jar






Free Tile Key Locator
Head over to OneOpinion where they ask you for your opinions and in return they will give you free stuff like a Tile Key Locator.






Pillow Pad
Makes Viewing Any Device Comfortable & Hands Free, Wherever You Happen To Be! Pillow Pad props up your tablet or book for you so you can stay comfortable!






Rotorazer Saw The All-In-One Saw That Does It All
Rotorazer Saw is the all-in-one saw that does the work of 7 different saws. The versatile saw gives you the exact cut you need, and cuts through ceramic tile, stone, hardwood, metal, steel and more. Rotorazer Saw is lightweight and portable, allowing you to make powerful cuts in anyway possible in seconds.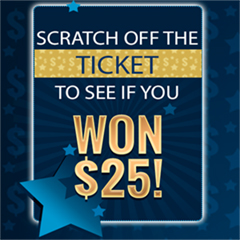 Disclaimer..All of the Free Stuff listed is free to the best of my knowledge.
I list the information only and have no interest in any of the companies listed.
All links were valid and working at the time they were posted. Offers can end or be
removed without notice.



Your Privacy is Important to us. Your information will never be sold or shared for any reason.

Privacy Policy



Copyright 1997-2019 Sothungal's Freebies. All Rights Reserved.




www.sothungalsfreebies.com