Home

Baby

Beauty

Books

Canadian

Education
Family/Household
Food

Garden
Health

Kids

Magazines

Pets

Product Testing

Recipes
Surveys Earn

Sweepstakes

Tips
Wearables


Link To Us

Sothungal's Freebies Newsletter November 15, 2019


Free Peatos Snack Bag
Print a coupon for a Free bag of Peatos Snacks. The coupon expires 2 days after printing.






Walmart November-January Sweepstakes
Five Grand Prize winners will each receive a $1,000 Walmart gift card. 750 First Prize winners will each get a $100 Walmart gift card. (Must be 18, US, Maximum 78 entries, Ends 1/31/20)






Gadget and Gizmos You Should Get First
18 Problem Solving Gadgets And Gizmos That You'll Love. At Curious Finds, our sole purpose is to scour the Internet looking for unique and useful products we think our readers would love. As we've accumulated more and more products, we've since seen that many of our finds are not only great gifts or unique and useful products, but many also solve a LOT of everyday, pesky problems that we experience in our otherwise wonderful lives. So we decided to give our readers a list of our favorite problem solving products heading into 2019.






200 FREE Business Cards
Order 200 Business Cards for free on 14 point card stock. A small 4over4 logo will be printed on the back of the cards. Order 200 cards, and you donít even have to pay the shipping cost.






Free Lock Laces No-Tie Shoelaces!
Look whatís in next months Daily Goodie Box, Lock Laces No-Tie Shoelaces! With Lock Laces firm but flexible elastic laces you can easily slip your shoes on and off without damaging the heel of your shoe Ė no more tying. Not a member yet? - sign up here - itís totally Free! Check out their Facebook page for giveaways too!






DOORDASH - First Order $0 Delivery Fee
Order from Doordash and receive $0 Delivery Fee on First Order. Experience a world of food, with your favorite restaurants at your fingertips.






Free Subscription to People Magazine!
Take an easy 1 page survey, earn $30 credit that you can use for a Free Subscription to People Magazine! They also have other magazines to choose from. There is No credit card required and nothing to cancel.






Acer 15.6-In Chromebook Only $299.99 - Walmart Black Friday Deal
Head has this Acer Chromebook 715 15.6″ Full HD Touchscreen Laptop for only $299.99 shipped (Regularly $399.99) at Black Friday price. FREE Shipping!






Macy's Review Squad
Sign up for the chance to be invited to join the Macy's Review Squad. If you get in, they'll send you free products to share your honest feedback on.






Rockbox 50% OFF First Month!
Rocksbox members rent fashion designer jewelry - three pieces at a time, custom selected by a stylist. Use code market50 to receive 50% OFF first month. Create a quick profile and start adding pieces to your Wish List to help your personal stylist go from 0 to BFF in one delivery You'll get three amazing pieces to keep for as long as you want. Ready to change it up? Return your box to receive a new set. We carry the trendiest jewelry from 30+ designers, giving you access to a collection that is the ultimate in #accessory goals. Can't bear to part with something? Apply the $21 of your membership fee as credit towards a purchase from your set every month.







INC.redible company is looking for people who can try out their products and give honest feedback so if you want to try their products including the shampoo simply upply them with your shipping details. An Instagram account is required.






Free Lancome Extreme Volume Mascara
You can earn lots of money right from the comfort of your home and you will also get to try out products like Lancome Extreme Volume Mascara. Join Inbox Dollars for free and they will give you $5 just for signing up. So hurry up and signup now to get the bonus and start earning more money instantly.






Free Eddie Bauer Reversible Throw
Head over to OneOpinion where they ask you for your opinions and in return they will give you free merchandise like the Eddie Bauer Reversible Throw. Register for free to get started.






Nest Learning - 15% Off
You can save on children's bibles, children's books, fun family movies, and toys and games! get 15% Off Any Order with AFF15






Contixo Kids Tablet K4 | 7" Display Android 6.0 Bluetooth WiFi Camera Parental Control $54.99-$59.99
FREE GAMES & APPS INCLUDED Ė 13 top learning & educational apps and entertainment games pre-loaded for set up (WiFi internet connection required; please follow instructions and steps carefully; instruction card included). Additional fun kids games and reading, math, storybook, and other academic apps (paid and free) can be downloaded and installed via Google Play Store. Our Contixo Kids Tablet is one of the best gifts for children this Christmas and Holiday season.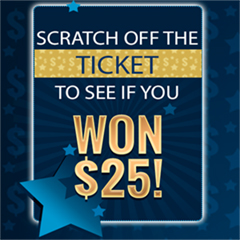 Disclaimer..All of the Free Stuff listed is free to the best of my knowledge.
I list the information only and have no interest in any of the companies listed.
All links were valid and working at the time they were posted. Offers can end or be
removed without notice.



Your Privacy is Important to us. Your information will never be sold or shared for any reason.

Privacy Policy



Copyright 1997-2019 Sothungal's Freebies. All Rights Reserved.




www.sothungalsfreebies.com