Home

Baby

Beauty

Books

Canadian

Education
Family/Household
Food

Garden
Health

Kids

Magazines

Pets

Product Testing

Recipes
Surveys Earn

Sweepstakes

Tips
Wearables


Link To Us


Sothungal's Freebies Newsletter October 8, 2019


Free Tamar Perfume
You can get a free bottle of Tamar perfume. Sgnup with your details and then refer your friends to signup as well and you will get this freebie in return.






Free Atlas Protein Bars
Sign up for free and invite your friends to score Free Atlas Protein Bars!






Free Subscription to Shape Magazine
Take an easy 1 page survey, earn $30 credit that you can use for a Free Subscription to Shape Magazine! They also have other magazines to choose from. There is No credit card required and nothing to cancel.






Possible Free "The Kit" Sampler Box
From Sampler.io. They send out samples quite often.






Scholarship Owl Giveaway!
Apply for 100ís of scholarships with a single form. Plus they have a $1,000 giveaway!






Free Hot Tools Hair Styling Product
Viewpoints are giving away a FREE Hot Tools Hair Styling Product. Visit the company webpage, and click the (Sign-up for Samples) button to get started. Then, answer a short survey to qualify, and if you are chosen, write a review about the product you have received.






Free Kenmore Stamp Collectors Book
96 pages, jam-packed with over 150 years of colorful U.S. stamps + thousands of interesting postage stamps from around the world. Includes valuable stamp collecting information plus a sampler of stamps and a $5 gift certificate. Get your Free Kenmore Stamp Collectors Book today.







MyThoughtCounts
Take surveys to shape the future of major products and services. Plus, get rewards along the way! Your responses will always be kept confidential and will only be used for research purposes.






Free Sample of Depend Sihoutte and Silhoutte Active
. Sign up for a free sample pack of Depend Silhouette and Silhouette Active! Select the 'Yes' bubble and then fill in the form near the bottom of the page to secure your free Depend sample.






Free Reina Rebelde Lip Color or Eye Paint
We have an exclusive opportunity for you to try makeup products from the brand, Reina Rebelde.
We have 2 products for you to try:
- The Bold Lip Color in Brava
- The Eyebrow Paint in Frida
We only have a limited supply, so please fill out the form carefully. And please FOLLOW and LIKE, COMMENT on Reina Rebelde's Instagram page






Win a Playstation Classic Gaming System
Enter for a chance to Win a Playstation Classic Gaming System! (US & Canada. Multiple Entries. Ends 9/30/19)






FREE Month of Rocksbox Jewelry + Free Delivery!
Get your First Month of Rocksbox Jewelry for FREE with Coupon Code: SHOPROCKSXOXO, If you LOVE it you can continue for just $21/month but there is no commitment to continue or to buy anything.






Free Dieterich's Hot Sauce Sample
Fill out the form with your info to request your free Dieterich's Hot Sauce






LaviniaLingerie - Win $100 Shopping Spree
Enjoy this fall with a luxurious shopping spree on us! By simply subscribing to our email newsletter, you'll have a chance to win a $100 gift card to be spent @ www.LaviniaLingerie.com. And, if you'd like to increase your chances, you can share this prize draw with your friends and follow us on social media channels like Facebook and Instagram! Ends 10-31-2019!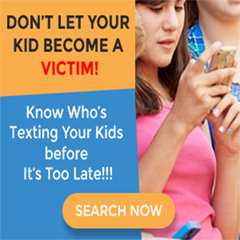 Disclaimer..All of the Free Stuff listed is free to the best of my knowledge.
I list the information only and have no interest in any of the companies listed.
All links were valid and working at the time they were posted. Offers can end or be
removed without notice.



Your Privacy is Important to us. Your information will never be sold or shared for any reason.

Privacy Policy



Copyright 1997-2019 Sothungal's Freebies. All Rights Reserved.




www.sothungalsfreebies.com