Home

Baby

Beauty

Books

Canadian

Education
Family/Household
Food

Garden
Health

Kids

Magazines

Pets

Product Testing

Recipes
Surveys Earn

Sweepstakes

Tips
Wearables


Link To Us


Sothungal's Freebies Newsletter October 5, 2019


Free Ouidad Haircare Products
Register or log in & apply for their new Vacuum Campaign where you could score free Ouidad Haircare Products!






Free Sample of Vitafol Ultra Prenatal Vitamins
Get a free 12-day sample of Vitafol Ultra Prenatal Vitamins!






Free $20 Sam's Club Gift Card!
Sign up with Sam's Club and get a Free $20 Gift Card and $30 in instant savings!






Get Paid to Share Your Opinions on Government & Politics
Earn Gift cards for Amazon, Walmart and more by giving your opinion on our current government and their policies. Statistics gathered in these surveys often have their results shared on TV, in newspapers and magazines. You'll feel really great knowing that you made a difference and contributed and got paid for it. Help shape the government, big brands and more. Your information and opinions will always be safeguarded.






Free Samples from Shopper's Voice!
They send out some really nice free sample packs! Speak your mind. Make a difference. Earn rewards. Influence the companies behind the products and services you love. Join Shopper's Voice for Free to get instant rewards like cash, coupons, and free products & samples. You'll also have a chance to win $1,500 just for signing up! They are currently looking for those with household incomes of $25,000 or more.






Free Stuff From Dr. Pepper!
Join The Dr Pepper Official 23-Flavor Squad - the Pepper Pack for exclusive access, special offers and some very cool free swag!






Free Full-Size ELEMIS Products
Register for the Elemis Review Panel to receive free full-size ELEMIS products! Just enter your details to apply for your chance to join the panel. If you're selected, you'll receive free full size ELEMIS products to try out and review!






Win a $100 Target Gift Card or 1 of 801 Made Good Food Products
Enter the $5,000 Made Good Spooky Snacks Sweepstakes to win a $100 Target Gift Card! Also, 801 winners will get free Made Good Food products! Sweepstakes ends October 31, 2019.






Free Sample of Clinere Earwax Cleaners
Register or log into your Sampler account to order your free Clinere sample. *Not all accounts will qualify for free samples.






Free Organic Soup By Boulder Organic Foods!
Social Nature is offering members the chance to try Organic Soup By Boulder Organic Foods for Free. Click the 'Want It' button and if you're selected you will get a voucher for one FREE organic soup from Boulder Organic Foods.






Free Copycat Halloween Candy Recipe Book
Get a Free Copycat Halloween Candy Recipe Book! Includes 13 of the best secret recipes for brand name candies that you can make in the comfort of your own kitchen!






Free Gel Nail Polish Starter Kit
Home Tester Club has a new sampling opportunity available for free Gel Nail Polish Starter Kit! Register or log in and visit the 'Test' section to apply for yours!






Free Lakanto Healthy Holiday Baking Party
Get ready to bake this holiday season without all the guilt with Lakanto! Lakanto Monk Fruit Sweetener is the only zero-calorie, zero-glycemic sweetener that is just like sugar. It is made from monk fruit which was used for centuries in eastern traditional herbalism to increase chi and well-being, earning it the nickname "The Immortals' Fruit". Tryazon will select 250 hosts for this opportunity.

Hosts selected for this party will receive a party pack valued at $45, containing the following items:

-1 lb bag Classic Monkfruit Sweetener
-Lakanto Maple Syrup to giveaway to lucky guest!
-Recipe cards
-Rack card for the classic sweetener
-Lakanto tote
-Lakanto Party Host Guide to help you plan and carry out the party!






Free Bedding or Bath Decor Items
Viewpoints has a new sampling opportunity available! Complete the survey for the chance to receive free Threshold, Wondershop, Opalhouse or Project 62 Bedding or Bath Decor Items! If selected, you'll be contacted with further details and then just leave a review in exchange for trying the product for free!






SurveyBeta - Now Recruiting - Fantastic Rewards!
By joining SurveyBeta and providing your feedback on products and services, you will have the ability to shape future products and services. Once you register on our site and tell us a little bit about yourself, your preferences will be matched to unique survey opportunities. Take as many or as few surveys as you'd like and earn rewards for your input. The more survey opportunities you participate in, the more rewards you earn!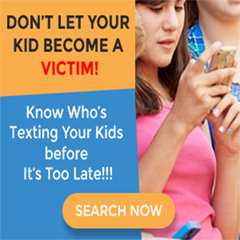 Disclaimer..All of the Free Stuff listed is free to the best of my knowledge.
I list the information only and have no interest in any of the companies listed.
All links were valid and working at the time they were posted. Offers can end or be
removed without notice.



Your Privacy is Important to us. Your information will never be sold or shared for any reason.

Privacy Policy



Copyright 1997-2019 Sothungal's Freebies. All Rights Reserved.




www.sothungalsfreebies.com