Home

Baby

Beauty

Books

Canadian

Education
Family/Household
Food

Garden
Health

Kids

Magazines

Pets

Product Testing

Recipes
Surveys Earn

Sweepstakes

Tips
Wearables


Link To Us


Sothungal's Freebies Newsletter October 2, 2019


Free Belif Skincare Sample
Visit this link on a mobile device and take the quiz to get a Free Belif Skincare Sample.






Free Vietnam Veteran Lapel Pin
Living U.S. veterans who served on active duty in the U.S. Armed Forces at any time during the period of November 1, 1955, to May 15, 1975, regardless of location, are eligible to receive a Free Vietnam Veteran Lapel Pin.






Free $5-$50 Amazon Gift Card - Everyone Gets One!
Join MobileXpression & get rewarded! This is a rewards program that you can install on your phone or tablet. You'll need to be active for 7 days in order to receive your Free Gift Card. Earn rewards plus a chance to win 1 of 700 prizes! Hurry, spots are limited each month!






Win A Sega Genesis Mini!
Join the 16 bit revolution! Contest Ends 10/31






DoorDash $1 Million Sweepstakes At McDonald's
DoorDash is offering 1 million McDonald's Bic Mac sandwiches for 1 cent each (plus fees) using Code: 1MBIGMAC. When you order you'll be entered for a chance to win $1 million dollars. *Note: to enter without ordering send an email to entry@amoeentry.com and put only the date you are sending the email in numeric format (mm/dd/yy) in the subject line and your first/last name, city, state, ZIP and telephone number in the body of the email. (Must be 18, US, Enter once, Ends 10/4/19)






Free Rich Cup Energy + Focus Coffee Sample
Send them a message or comment on their Facebook post.






New Excedrin Coupon
Grab this new coupon and save $1.50 on any one Excedrin product, 20ct. or larger.






Free Emergen-C Sample
Just fill out your mailing information to request a Free Emergen-C Sample.






Heartburn/Reflux Study - Payment Up To $500!
Right now, local doctors are testing study medications that are not available from your regular doctor, and you may qualify to participate! Those who qualify will receive payment up to $500. No-cost study medication. No-cost study-related care from local doctors. No health insurance or referrals needed. See if you qualify, it only takes a few minutes. But hurry, space is limited.






Free Carefree Acti-Fresh Twist Resist Liners
Answer the questions and fill out the form to get a Free pack of Carefree Acti-Fresh Twist Resist Liners.






Free L'Oreal Paris Bambi Eye Mascara
Fill out the form on Viewpoints, and if selected, they will send you mascara in exchange for a review.






Free Hearing Loss Guide
Take the first steps to save your sense of hearing. Identify the symptoms to look out for Discover the risk factors for hearing loss Prevent your hearing from worsening. Start Now!






Earn A Free Instant Pot!
You can get lots of free stuff like gift cards, cash and prizes like this Free Instant Pot when you join VIP Voice and take short surveys and polls. Just sign up forFree and be sure to check your email and confirm.






Dynata Daily Surveys
Like taking surveys? Start your first one right now & earn credit for your opinions.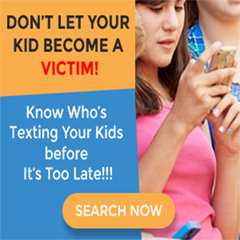 Disclaimer..All of the Free Stuff listed is free to the best of my knowledge.
I list the information only and have no interest in any of the companies listed.
All links were valid and working at the time they were posted. Offers can end or be
removed without notice.



Your Privacy is Important to us. Your information will never be sold or shared for any reason.

Privacy Policy



Copyright 1997-2019 Sothungal's Freebies. All Rights Reserved.




www.sothungalsfreebies.com