Home

Baby

Beauty

Books

Canadian

Education
Family/Household
Food

Garden
Health

Kids

Magazines

Pets

Product Testing

Recipes
Surveys Earn

Sweepstakes

Tips
Wearables


Link To Us

Sothungal's Freebies Newsletter October 17, 2019


Free Bag of Brazi Bites Brazilian Cheese Bread or Empanadas
Fill out the form and they'll mail you a coupon.






Free Welcome Baby Kit from Michelin
Get a Free Welcome Baby Kit valued at over $100 from Michelin that includes a Michelin Man Plush Doll, Michelin Tread Depth Penny, Michelin Tire Pressure Gauge, exclusive coupons from Graco, NUK and more!






Free Carbon Fiber Coasters & Keyrings
Sign up for Free and invite your friends to score Free Carbon Fiber Coasters and Keyrings!






Free Susan Brown's Baby Diaper Therapy Cream!
Get Susan Brown's Baby Diaper Therapy Cream FREE in next months Goodie Box!! This luxurious cream contains 12.5% Zinc Oxide and a dermatologist tested array of rich botanical moisturizers including Oat, Calendula, Chamomile and Shea Butter. Not a member yet? - sign up here - it's totally Free! Check out their Facebook page for giveaways too!






Social Nature – Free Organic Seasonings By Ocean's Halo
Log into your Social Nature account to get a voucher for a free Organic Seasoning from Ocean's Halo!






Free 2020 Tauck Travel Calendar
Receive a 2020 calendar** when you request Tauck's travel brochures today!






Free Microfiber Towels
Thave a variety of microfiber professional cleaning towels ready for any cleaning task! Fill out the form to request yours!







Branded Surveys - Now Recruiting! Limited Number Daily!
Join Branded Surveys, one of the world's leading market research communities - rewarding you for your opinion! Collect points for every survey you complete! Redeem your points in the form of gifts cards or cash via PayPal or Branded Pay. There are also fun daily challenges, polls, product and services offerings!






Free Braun Electric Shaver
Viewpoints are giving away FREE Men's Braun Electric Shaver Product. Visit the company webpage, and Click Sign-up for Samples button to get started. Then, answer a short survey to qualify, and if you are chosen, write a review about the product you have received.






Win a black iPhone 11 PRO Halloween edition
Start by entering your email address.






iSurvey World Earn Cash For Each Survey You Complete!
When you become part of our community, you will be able to take surveys about products and services you use. Express your opinion and you will be rewarded in the process! It is fun and easy! We will pay you cash for each survey you complete. You will get a $5 signp bonus when you join! We send all our payments via paypal. Start Earning Now!






Tryit Sampling Community
Join the TryIt sampling community to receive free products from leading brands. Write reviews to share your honest opinion and help other consumers buy better.






Free Kind Snack Bars!
Send your friend a #kindawesome card which is good for a Free Kind Snack Bar! They'll also get a card to send a Free Kind Snack Bar to another friend or back to you!






Score $10 in Free Food
Sign up with GrubHub for Free and score a $10 off $15 coupon good at your favorite restaurants! Get your favorite local food delivered to your door with GrubHub!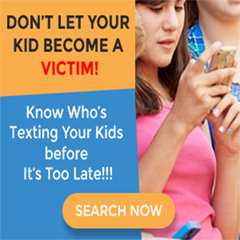 Disclaimer..All of the Free Stuff listed is free to the best of my knowledge.
I list the information only and have no interest in any of the companies listed.
All links were valid and working at the time they were posted. Offers can end or be
removed without notice.



Your Privacy is Important to us. Your information will never be sold or shared for any reason.

Privacy Policy



Copyright 1997-2019 Sothungal's Freebies. All Rights Reserved.




www.sothungalsfreebies.com