Home

Baby

Beauty

Books

Canadian

Education
Family/Household
Food

Garden
Health

Kids

Magazines

Pets

Product Testing

Recipes
Surveys Earn

Sweepstakes

Tips
Wearables


Link To Us

Sothungal's Freebies Newsletter October 15, 2019


Free Sample Of Shea Hand Cream From Moro Cosmetics
Fill out the form to receive free sample of Shea hand cream.






Opinion Inn Free $10 Sign Up Bonus
Opinion Inn is a platform where people who are interested in sharing their opinions with companies across the globe about their products and services, get paid to do so. Once you sign up, you will start receiving surveys, upon completing which, you are paid from $1 to $100 depending on the survey requirement. What's more, you also get a $10.00 as sign up bonus when you register with them in their Opinion Inn account which you can redeem once you reach $25.






Free Poise Starter Pack For Light Leaks
Get a Free Poise Starter Pack For Light Leaks. Includes: 3 Very Light Absorbency Long Length Poise® Liners, 2 Light Absorbency Regular Length Poise® Ultra Thin Pads, 3 Moderate Absorbency Regular Length Poise® Active Pads.






Get Free Stuff for Scanning Your Groceries!
Join today and they'll send you a Free Scanner! Just scan your groceries and you'll earn valuable points, which are redeemable for electronics, household items, jewelry, toys, gift cards, and more! Plus each month 20 members will win a $250 Visa Gift Card. Each quarter one lucky member will win $20,000! Get in now - it's totally Free!






Free College Of Fine Arts Calendar
Request a Free College Of Fine Arts Calendar from Wichita State University.






Free Sleep Guide
Start getting a better night's sleep today with this Free Guide. Find Out Why You Toss and Turn at Night. Get Tips on Making an Easy Sleeping Routine. Learn how to break bad sleeping habits and manage sleeping disorders.






Free Perfume BLUE De Flower Of Story
They are looking for testers of thier perfume. Fill out the form and they will send it to you.






The Girlfriend
Sign up for the Girlfriend Newsletter. A free weekly and totally fun newsletter celebrating women over 40. There will also be giveaways and special offers you won't want to miss!






Free NatureLab Shampoo Set
Fill out the form to receive a free sample of Allure Best in Beauty Perfect Smooth Shampoo and conditioner!






New So Delicious Dairy Free Frozen Dessert Coupon
Print out this new coupon and save $2.00 on any one So Delicious Dairy Free Frozen Dessert.






Free Watercolor Kit
You can get free Watercolor kit from I-say. Create an account and then get this gift by taking small and fun surveys.






Free Qderma Gentle Moisturising Cream
They're looking for people to become Qderma Gentle Moisturising Cream a product tester. Try products for free in exchange for your honest feedback. Try it, rate it and share your experience with friends and followers.






Free Somild Hyaluronic Acid Serum Sample
Hyaluronic acid's main power move – and the reason it's gained so much attention in skincare – is its amazing ability to deliver lasting moisture to the skin.. Fill in your contact information to receive your free sample.






Free 31 Secret Restaurant Copycat Recipes Cookbook
Make delicious restaurant-quality dishes at home with this help of this Free Copycat Recipes Cookbook. From Cracker Barrel copycat recipes like Old Country Store Fried Apples, Friday's Hot Artichoke and Spinach Dip, Panda Express Orange Chicken, Applebee's Bourbon Steak, Homemade Red Lobster Cheddar Bay Biscuits, to McDonald's Big Mac Sauce, these copycat restaurant recipes let you replicate that classic restaurant taste.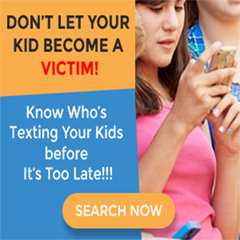 Disclaimer..All of the Free Stuff listed is free to the best of my knowledge.
I list the information only and have no interest in any of the companies listed.
All links were valid and working at the time they were posted. Offers can end or be
removed without notice.



Your Privacy is Important to us. Your information will never be sold or shared for any reason.

Privacy Policy



Copyright 1997-2019 Sothungal's Freebies. All Rights Reserved.




www.sothungalsfreebies.com