Home

Baby

Beauty

Books

Canadian

Education
Family/Household
Food

Garden
Health

Kids

Magazines

Pets

Product Testing

Recipes
Surveys Earn

Sweepstakes

Tips
Wearables


Link To Us


Sothungal's Freebies Newsletter October 11, 2019


Free Hydrodol Hangover Relief Sample
Get a Free Hydrodol Hangover Relief Sample! A nutrient rich formula full of amino acids, B1 and B2 vitamins, minerals and antioxidants to support the body so you can feel your best the next day, naturally!






Free Makeup Remover Towel
Right now you can get a Free Makeup Remover Towel. Simply complete the short form.






Free Reflective Halloween Pumpkin Tote
Get a Free Reflective Halloween Pumpkin Tote! Just click on the Request a Sample button to order yours.






AARP - The Girlfriend Newsletter
A free weekly and totally fun newsletter celebrating women over 40 that's delivered straight to your inbox. We'll also share occasional emails about giveaways and special offers you won't want to miss






Rare Delizza Dessert Coupon
Grab this rare coupon and save $2.00 on any one Delizza Dessert. Print this now, this always popular coupon won't be available for long.






Free Mason Jar Set
Get a Free Ball Mason Jar set after cash back from Walmart. Set includes 12 Ball Glass Mason Jars with lids & bands. Just sign up for free, confirm your email and follow the simple steps to get your Free Mason Jar Set!






Earn a Free Instant Pot!
You can get lots of free stuff like gift cards, cash and prizes like this Free Instant Pot when you join VIP Voice and take short surveys and polls. Just sign up for Free and be sure to check your email and confirm.






Win a Sega Genesis Mini Gaming System
Enter for a chance to Win a Sega Genesis Mini Gaming System! Loaded with 40 legendary games and is plug and play ready right out of the box! (US & Canada. Multiple Entries. Ends 10/31/19)






Free WOLO Peanut Butter Protein Bars!
Get WOLO Peanut Butter Protein Bars FREE in next months Goodie Box!! WOLO gives you vitamin C and zinc—to boost your immune system—plus 15 grams of soy-free protein. Not a member yet? - sign up here - it's totally Free! Check out their Facebook page for giveaways too!






Branded Surveys - Now Recruiting!
Join Branded Surveys, one of the world's leading market research communities - rewarding you for your opinion! Collect points for every survey you complete! Redeem your points in the form of gifts cards or cash via PayPal or Branded Pay. There are also fun daily challenges, polls, product and services offerings!






Free Zortrax 3D Printed Sample
Order a Free Zortrax 3D Printed Sample! Choose from a small chain link, chess piece, ring or set of dice.






Free 8x10 print at Walgreens
Get a Free 8x10 print at Walgreens using coupon FREE8X10. Shipping is 99˘ or you can opt for Free in-store pick up to avoid the shipping fee.






Free Ritual of Advent Calendar
Tryazon is giving away free Ritual of Advent Calendar and if you are interested in getting one for yourself, scroll down to the end and then click on Apply button and fill up the form with your details.






Free Garnier Fructis Shine + Hold Liquid Hair Pomade Sample
Introducing our next generation of styling products Fructis Liquid Styling Pomade, Cream and Putty. Fill out the form to request your FREE sample now!






Free Balanced Health Botanicals Products
Fill out the form on Viewpoints, and if selected, they will send you free products in exchange for a review.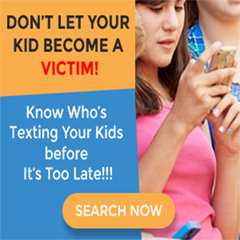 Disclaimer..All of the Free Stuff listed is free to the best of my knowledge.
I list the information only and have no interest in any of the companies listed.
All links were valid and working at the time they were posted. Offers can end or be
removed without notice.



Your Privacy is Important to us. Your information will never be sold or shared for any reason.

Privacy Policy



Copyright 1997-2019 Sothungal's Freebies. All Rights Reserved.




www.sothungalsfreebies.com