Home

Baby

Beauty

Books

Canadian

Education
Family/Household
Food

Garden
Health

Kids

Magazines

Pets

Product Testing

Recipes
Surveys Earn

Sweepstakes

Tips
Wearables


Link To Us
Sothungal's Freebies Newsletter January 31, 2020


Free Brumate Reusable Non-Spill Travel Cup
Login/Register for a chance to try and keep a Free Brumate Reusable Non-Spill Travel Cup.






Free Beauty Product Testing
We just love PineCone Research who are giving away free Beauty Products which you can try them out and give feedback and you will get $3 for taking surveys.






Free Goldback 24K Gold Currency
Sign up for a United Precious Metals Association member account and get one Free Goldback 24K Gold Currency in the mail! No purchase is required.






Free $25 To Spend at Target!
Through February 2nd, Target is offering a coupon valid for $25 off $25 or more when you are approved for a debit or credit REDcard online or in-stores. Your coupon will be mailed to you with your new REDcard and it will be valid through March 1, 2020.






Free Skinny Crisps Snack Crackers!
Get Skinny Crisps Snack Crackers FREE in next months Goodie Box!! Skinny Crisps are a nutritious, satisfying, crispy cracker that combines great taste with gluten free ingredients and contain approximately one net carb per cracker. Theyíre the perfect snack for those who need to eliminate gluten and decrease carbohydrates from their diet. Not a member yet? - sign up here - itís totally Free! Check out their Facebook page for giveaways too!






Join Sam's Club for $45 and get $45 Back!
Sign up with Samís Club and get $45 in instant savings! Offer Valid Until 02-14-2020






Sabrina Hosiery Ambassador Program
Right now you can get a Free Stockings & More From Sabrina. Scroll down and enter your name, Instagram handle, and stocking size. Share a little bit about yourself and why you would be a great ambassador.






New Godiva Chocolates Coupon
Grab this new coupon and save $1.00 on any one Godiva Bag or Gift Box.






Free Cell Phone, Texting, and Minutes!
Quickly and easily check to see if youíre eligible for a Free Cell Phone from the federal government.






Free Sittin Pretty Natural Dog Treats Sample
Fill out your contact information to be apart of our direct mail marketing campaign to receive samples of our new up and coming products.






New M&Mís Chocolate Bars Coupon
Print out this new coupon and save $1.00 on any two M&Mís Chocolate Bars.






Free Bottle of Herbal Skin Serum
You can get yourself a Bottle of Herbal Face Food Skin Serum for free. All you have to do is to fill out the small questionaire and supply them with your shipping details.






Free Dove Hair Perfume
Join Ipos I-Say today and you will get to receive free Dove Hair Perfume. Simply follow our link and signup with your details and then start taking surveys and try out products for free.






Free Osmo For iPad Learning Pack Sample
Get an Osmo Sampler for free, and try the healthiest way to learn to play on your iPad.






Free PhD Smart Protein Bar
PhD Smart Barô is a great tasting, triple layered high protein, low sugar bar that is free from palm oil. Available in 5 delicious flavours and with 20g of quality protein and less than 2g of sugar per bar,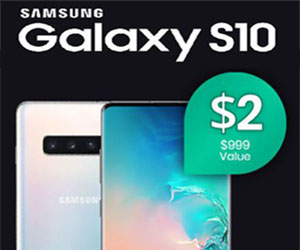 Disclaimer..All of the Free Stuff listed is free to the best of my knowledge.
I list the information only and have no interest in any of the companies listed.
All links were valid and working at the time they were posted. Offers can end or be
removed without notice.



Your Privacy is Important to us. Your information will never be sold or shared for any reason.

Privacy Policy



Copyright 1997-2020 Sothungal's Freebies. All Rights Reserved.




www.sothungalsfreebies.com