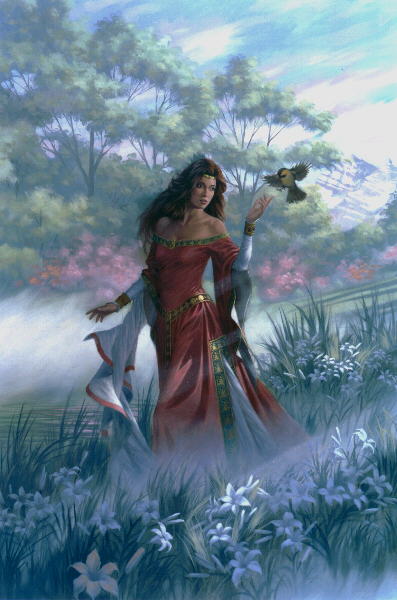 I feel Your Love and Peace surround
me, giving me blessed assurance that
You are always with me in my daily walk
Everyday we are faced with the unknown.
And sometimes without warning we are
caught up in a storm that we never saw
coming!

If only we'd turn our thoughts to God,
and not allow fear to take hold
of us, we would remember His
Word, That no weapon formed
against us shall prosper!
Lord You sent Your Comforter to
lead us into all truth and as peace
settles in around me, I know all
is alright and Your Holy Spirit,
is with me and I turn my thoughts
to the many blessings and gifts
You have given so freely to all
who call You, Lord.

Lord, I thank You for the gift of
laughter, for the release of tears,
in times of joy and the tears that
bring healing to our soul
I Thank You for the gift of a
gentle touch when compassion
is needed. For family and friends
both near and far that share Your
Word, Your Love, Your peace
and joy
Thank You For the rain that falls
and brings forth the crops and
Spring flowers. For the breeze on
a hot Summer's day and trees that
offer shade.

Lord, You amaze me when I stop
to think of all you have given to us
The beauty of the sunrise, the birds
that sing their special songs as they
greet a new day.

I thank Your for the mountains that
stand so majestic, and valleys filled
with shade, and fresh running water.
And for the wild flowers that dance
beneath clouds of fluffy white shapes
Specially made for all who will see
You placed each star in their
rightful place and the setting sun
shows off it's splendor in colors that
You spoke into being when You said,
"Let there be" and it was!

Thank You for the laughter of
children at play, and kisses given while
they're eating Chocolate Chip Cookies!
And most of all, for their hugs
so tight!
You have given so much beauty
in this world for those who will
open their eyes and receive it.
But Lord, so many can't see past
the pain where they stand.

My prayer is that we may see through
the outward appearances and see the ones
who are hurting and have such pain
Teach us Lord, how to let the beauty
within each of us outshine the
ugliness that is out to hurt so many.
Let Your Light shine, Lord and bring
healing for those that have the
scars and memories of yesterday

Open our eyes Lord, and allow us to see
the beauty You see when You look...
Through Your Eyes of Love"

Dedicated to a dear Friend and
Sister in Christ, Rachel Theriot
Who lights up the room with the
Gentleness, Love and Peace of
our Lord.

Rachel, what a blessing
to know you and to share your
faith and love for our Lord,
Jesus.
God bless you and
yours. Shirley J.

By Shirley Busby
AKA Happy Dancin
İMay 6, 2001