My friends (and me)
This is the second of my two pages dedicated to my real life outside the Net. (Yes, I have one! *g*)
This page is fully dedicated to my best friends. Oh, you want to know their names? Sure. At the moment my best friends are my boyfriend Oliver, (aka Alhifar) my love and my boyfriend, Bas, Thomas, Annemarie, Aurélie, Nina, and, last but not least, BAKO, the little rabbit that lives in our appartment, too... *g*



Their pics? Oh, sure I do have pics. Now sit back and watch...


First we have Aurélie (left) and Nina (right). This picture is taken in my apartment, at my 20th birthday.









This beautiful pic is made on the last evening of Pinkpop, at Monday Night. Its a traditional pic Olli and I always make, although the one of last year does not show here. Sorry peeps!







The pic you're looking at right now is a very adorable looking Oliver. He looks rather cute this way, dont you think? *g*









This is our cute little BAKO, Oliver's bunny. Bas, Aurélie and I gave him BAKO as a present at Christmas 1998, because Oliver was lonely all the way up there in Maastricht. At the moment, of course, Oliver and I live together in Hoorn, and BAKO is our roommate. *g* What a cutie, isnt it?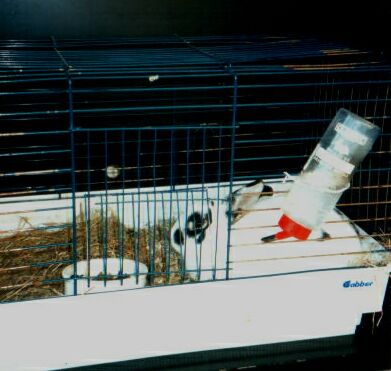 And these two girls doing the dishes are Aurélie and me again, the picture is taken at December 22, 1998, at a party at Oliver's home. *grins* That was a night none of us who were present will never forget. At the moment of the picture, it was very cold outside and Oliver had his radiator on, thus it was very hot in his little appartment. That's why we wear t-shirts, looking at the pic you'd say it's made in mid-summer, somewhere in France *g*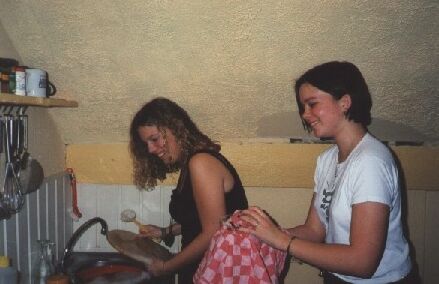 Aurélie and Thomas in the dance tent at camping B (at Pinkpop 2000). Dont they look adorable this way? *g*






Well, this is one of the few pictures made of Oliver and me; its almost unique in its kind... the simple reason for this is of course that it's either him or me always holding the camera. *g* Anyway, this picture is made in July 2000, in a Greek restaurant, made with a digital cam by one of the Swedes we had for visit.








This is Tijs, Thomas and me at Pinkpop 2000, while posing in the Pinkpopdoll, the mascotte of the festival.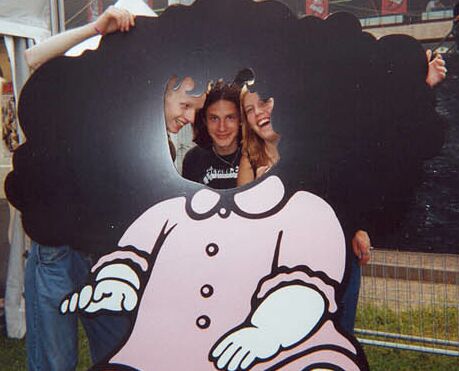 These cute boys are Oliver (l) and Bas (r), the picture is taken the day before Pinkpop, May 21, 1999. Oliver used to live above a café (called "'t Brokske") just across the border with Belgium, near Maastricht.









Back to my homepage
To Nymphia's page


Click on this cute mailbox to mail me!