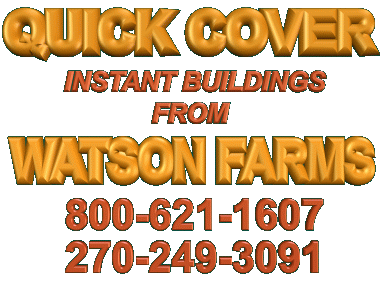 Shelters That Make Time, Space
And Money Work For You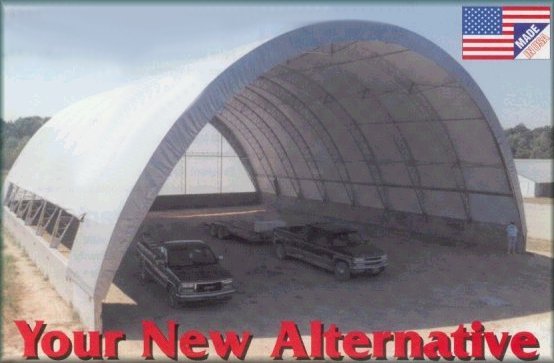 The Interior Space You Need,
The Outside Appearance You Want.
Complete, Easy-to-Assemble Package.
Takes As Little As Two Days With Two Men,
Depending On Building Size!
Sizes From 20'-175' Widths,Lengths 20' And Up,
In Multiples Of 10'. Custom Sizes Available.
Designed To Handle Your Agricultural Or
Storage Needs.
Covers In Choice Of Five Colors.
Enclosed Ends Available And Optional
Best Warranty In The Business;
16-Year Pro-Rated Warranty On The Cover!

Owned And Operated By
Watson Farms