8th Annual High Potential®
Hooparama Showcase
Saturday, November 21, 2009
at Bullitt East H.S. in Mt. Washington, KY


The Lineup
(first team is the home team)
(all games are Eastern Standard Time)
(Mt. Washington Bullitt East is the host school)
8:00 AM
Bullitt East vs Assumption (JV Game)
9:00 AM
Bullitt East vs Assumption (Varsity)
11:00 AM
DuPont Manual vs Clay County (JV Game)
12:00 PM
DuPont Manual vs Clay County (Varsity)
2:00 PM
Louisville CAL vs Owensboro Catholic (JV Game)
3:00 PM
Louisville CAL vs Owensboro Catholic (Varsity)
5:00 PM
Sacred Heart vs North Hardin (JV Game)
6:00 PM
Sacred Heart vs North Hardin (Varsity)
8:00 PM
Mercy vs Nelson County (JV Game)
9:00 PM
Mercy vs Nelson County (Varsity)
TOP PLAYERS
(Listed alphabetically)
Destiny Bramblett
5-11/Sr
Radcliff North Hardin
Anna Marie Campbell
5-11/Jr
Louisville Sacred Heart
Morgan Clemons
5-10/Jr
Louisville Sacred Heart
Malisa Cruz
5-8/Sr
Louisville Mercy
China Dow
5-8/Fr
Louisville Christian Academy
Samantha Drake
6-3/Sr
Bardstown Nelson Co.
Molly Ernst
6-0/Sr
Louisville Assumption
Becca Greenwell
5-11/Fr
Owensboro Catholic
Jackie Hafele
5-11/Sr
Louisville Sacred Heart
Lacy Hagan
5-8/Sr
Bardstown Nelson County
Whitney Jackson
6-1/Jr
Manchester Clay County
Allison Karst
5-10/Sr
Louisville Christian Academy
Zakiyah Martin
6-2/Sr
Louisville Dupont Manual
Sara Minogue
5-9/Sr
Louisville Assumption
Therese Montano
5-9/Sr
Louisville Mercy
Jessica Philpott
5-5/Jr
Mt. Washington Bullitt East
Shelby Romine
5-10/Sr
Mt. Washington Bullitt East
Antonita Slaughter
6-2/Sr
Louisville Christian Academy
Jennifer Smiley
5-5/Sr
Radcliff North Hardin
Autumn Miller
5-6/Sr
Louisville Sacred Heart
Kayla Thacker
5-10/Sr
Mt. Washington Bullitt East
April Wilson
5-7/So
Louisville DuPont Manual
Sponsored by: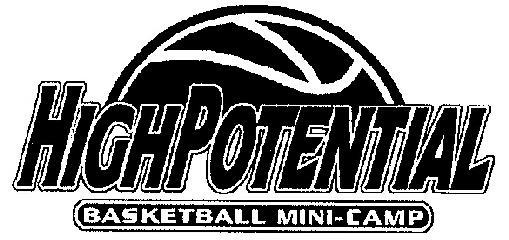 http://www.basketball-camp.net
(click on Girls' Minicamp)
Directed by Rick Bolus (High Potential® Basketball)
over 30 years experience as a scout and camp director
---
IMPORTANT NOTES
Varsity and Junior Varsity teams will play on the same day with the JV team playing one hour before the Varsity team.
Varsity games will be two 20 minutes halves for a total of 40 minutes with the clock stopping on dead balls, free-throws, etc.
(Note: due to KHSAA rules, the scoreboard will be erased at halftime.)
The JV game will consist of two 20 minute halves for a total of 40 minutes but the clock will be running time in order for the JV players to join the varsity team by varsity tipoff time.
20 free T-shirts.
MVP for a player for each team in the varsity game only.
Gift for each varsity coach.
Hospitality room.
Over 2,000 colleges nationwide will be invited to attend.
Coverage of this showcase in Rick Bolus' High Potential Basketball Recruiting Service newsletters that will go out to his college subscribers.
Internet coverage (pre and post game coverage) by Ron Harrison at http://www.kyprephoops.com
Game coverage will be provided upon completion of the event.
---
PARTICIPATING TEAMS
Bullitt East
Coach Chris Stallings' Lady Chargers finished 23-9 last season and are one of the favorites to capture the 6th Region title. 5-10 Sr. guard Kayla Thacker is a versatile player with good court vision who scores off the dribble or with her jump shot. 5-11 Sr. frontliner Shelby Romine hits the boards well and has good range on her jump shot. 5-5 Jr. guard Jessica Philpott handles the ball, scores, and defends. 5-9 Sr. Jade Troutman is expected to be a valuable contributor and Coach Stallings has several other players expected to log quality minutes.
Louisville Assumption
Coach Ron Ferch's Rockets had a 15-13 record last season but finished strong in a very strong 7th Region. 6-0 Sr. guard Molly Ernst averaged 17.5 ppg last season and is deadly from the perimeter. 5-9 Sr. Sara Minogue (8 ppg, 6 rpg) scores well inside and is a good defender. 5-7 Sr. Kayla McMahon is a strong, hard-nosed player who will move to the point this season. 5-9 Jr. guard Maggie Hartlage is a versatile performer who can play anywhere on the floor. 5-7 Sr. Paige Mullen is a high energy performer who scould be a double digit scorer this season. Young players expected to make an impact this season include 5-10 So. forward Morgan Foley and 5-7 Fr. guard Dee Dee Sliter.
DuPont Manual
Coach Stacy Pendleton's Lady Crimsons finished 24-7 last season and should contend for the 7th Region crown this season. 6-2 Sr. forward Zakiyah Martin is an aggressive defender who scores well inside and can step out to hit the jump shot. 5-10 Jr. forward Mechael Guess is very athletic, defends, and finishes at the rim. 5-7 So. April Wilson is an excellent guard and leader who displayed exceptional skills this summer. 5-10 So. guard Kara Wright is long and athletic and is an excellent finisher in the lane. 5-7 So. guard Lauren Bodine is deadly from the outside and has an excellent pullup jump shot off the dribble. 5-7 So. point guard LeAsia Wright is a jet quick guard and is a lock-down defender. 6-1 Fr. guard Kayla Styles has the complete package and has the skills to make a huge impact this season.
Clay County
Coach James Burchell's Lady Tigers finished 25-10 last season and are favored to capture the 13th Region crown again this year. 6-1 Jr. center Whitney Belle Jackson is effective in the paint with power moves to the basket. 5-10 Sr. Jordan Phillips (11 ppg) is another inside scoring threat. The Lady Tigers also have talent and experience in the backcourt with 5-9 Sr. Danielle Fox, 5-7 Jr. Kayla Smith, and 5-6 So. Alisha Mitchell.
Christian Academy of Louisville
Coach Don Rice's Lady Centurions finished 25-5 last season and will be another strong contender for the 7th Region title. 6-2 Sr. guard Antonita Slaughter is a skilled player with excellent range on her jump shot. 5-10 Sr. guard Allison Karst and 5-11 Sr. forward Anna Hart are good returning veterans. 5-8 Fr. guard China Dow is strong, athletic, penetrates well, and can hit the jump shot. Coach Rice has a nice mix of seasoned veterans and promising freshmen who should have an impact.
Owensboro Catholic
Coach Ray Zuberer's Lady Aces finished 21-10 last season, graduated six seniors but still has enough talent returning to be very competitive in the 3rd Region wars this season. 5-11 Fr. Becca Greenwell is a versatile swing player who is a versatile scorer (18.2 ppg) and a good rebounder. 5-6 Sr. forward Kaley Robertson and 5-6 Sr. Kaitlyn Elder are returning veterans who will be expected to be key contributors this season. Robertson added 10.4 ppg last season. Coach Zuberer had several underclassmen who will be expected to contribute this season.
Sacred Heart Academy
Coach Donna Moir's Valkyries finished 25-5 last season and will once again will be a force in the 7th Region race this season. 5-6 Sr. guard Autumn Miller averaged 13.5 ppg last season and has excellent range on her shot. 5-11 Sr. forward Jackie Hafele is very athletic and can score, rebound, and defend. 5-11 Jr. center Morgan Clemons scores inside, rebounds, and defends. 5-4 Jr. guard Maddie Peabody is quick in transition and leads the Valkyries in steals. 5-11 Jr. forward Anna Marie Campbell is a good mid-range shooter and an excellent defender. 5-11 Jr. guard Monica McGreal is an excellent perimeter defender who has good range on her jump shot. 5-7 Sr. guard Leah Storch, 5-5 Jr. guard Hannah Washle, 5-5 Jr. guard Katie Bishop, and 5-9 Sr. forward Mary Gordon Stough are also expected to be key contributors.
North Hardin
Coach James Slaven's Lady Trojans finished 24-6 last season but suffered a set-back over the summer when 5-4 Jr. guard RaeChaun Edwards moved to Virginia. The Lady Trojans still have a lot of talent returning to challenge for the 5th Region crown. 5-11 Sr. forward Destiny Bramblett averaged 17 ppg and 11 rpg last season. 5-5 Sr. point guard Jennifer Smiley is a versatile performer who averaged 12 ppg last season. 5-8 Fr. forward Chanel Roberts averaged 8 ppg and 6 rpg. 5-3 Sr. guard Lexi Taft is also a key returnee.
Mercy Academy
Coach Mark Evans' Mercy Jaguars finished 19-8 last season and the Jaguars will as usual contend for the 7th Region title. 5-9 Sr. guard Therese Montano is a multi-talented guard who is a versatile scorer and a tireless worker. 5-8 Sr. Malisa Cruz is a hard-nosed swing player with good range on her shot. The Jaguars also have a very talented guard trio in 5-5 Jr. Lauren Faris, 5-8 Jr. Juliann Miller, and 5-8 Sr. Ellen Sholtes. Mercy will always give a big effort and if they can stay healthy and rebound the ball could be an extremely dangerous foe.
Nelson County
Coach Kelly Wood's Lady Cardinals finished 27-6 last season and should be a factor in the 5th Region again this year. 6-3 Sr. center Samantha Drake is a mobile inside performer who puts up big numbers in scoring and rebounding. 5-8 Sr. guard Lacy Hagan is an excellent perimeter shooter and 5-5 Sr. Emily Hogan is also a key returnee.
---
Team capsules are ©2009 by Ron Harrison.
Please direct your comments to Ron Harrison at prephoops@yahoo.com.