Ballet Pen Pals
Dancing Advice and Questions
Ballet Dictionary
NewsLetter
Dance Chat

Other Cool Links

----->Click Here For Other Cool Homepages
Voting Polls
My Favorite Poem Page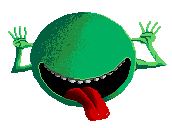 Whatever You Do Don't Click On The Blue Planet!!!


Hello! Hi all you ballet lovers! I have been dancing for five years. I also enjoy tap and jazz. My favorite dancing is on pointe. Hope you have a great time looking through my page. If you have any questions or comments just e-mail me!!!
Click Here For Some Really Cool Stuff 'bout ME!!!



Just to let you know this page is always at work. I will at least add new things each week, if not before!!!
Email: Star Y453@aol.com



Vote For Your Favorite Ballet

If there are any ballets you would like me to add please just e-mail me!