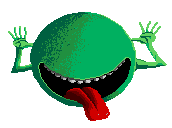 Welcome to My home and I hope you enjoy your visit. Please Return often to see the Changes I make in the future.


My Name is Steve and I reside in the great state of Kentucky. I am divorced and have 4 wonderful chidren. Amanda(15), Neil(14), Brittany(13), and Nina(11). They live with thier Mother, Except for the Summer, when they Stay with me.

I have been on the Web for over a Year now and have met so many wonderful people here. Some have become very dear to my heart. To all my Dear Friends, Thank You for all the good times this past year. I Look forward to whatever the future holds.


Below is a poem my Niece wrote. It has been selected to be a semi-finalist in a contest with
The National Library of Poetry

As the saying goes: Out of the Mouths of Babes.
It is Truly sad to see that we seem to have more Hate then Love in this world today. Maybe someday we will have the Love in this world that we so richly need, but it will take alot of work.

It all starts with our children. They Are Our Future.It is up to us as Parents, to teach them Love and Not Hate,Respect and not Disobiedience,To be Truthful and not Deceptive, and above all to show them how very Special and Unique each and every one of them are.

We, as parents, Must Relize just how very Privilaged and Blessed to have Children and to NOT Take that, or Them for granted.