Welcome to our picture gallery !
From left to right:
Cynthia Rothrock, Don "The Dragon" Wilson, Dr. Germon Miller of the African Martial Art of Vita Sanaa, Klaus Schuhmacher, Superfoot Bill Wallace,
US Action Movie star "Michael Jai White"(Seen in Batman: The Dark Knight, Universal Soldier: The Return, Spawn and over 40 other movies !!!)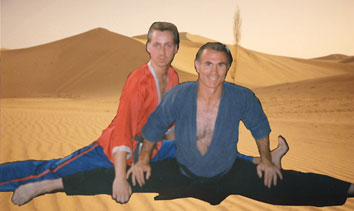 Superfoot Bill Wallace
Living Kickboxing Legend Bill Wallace at the early 80´s.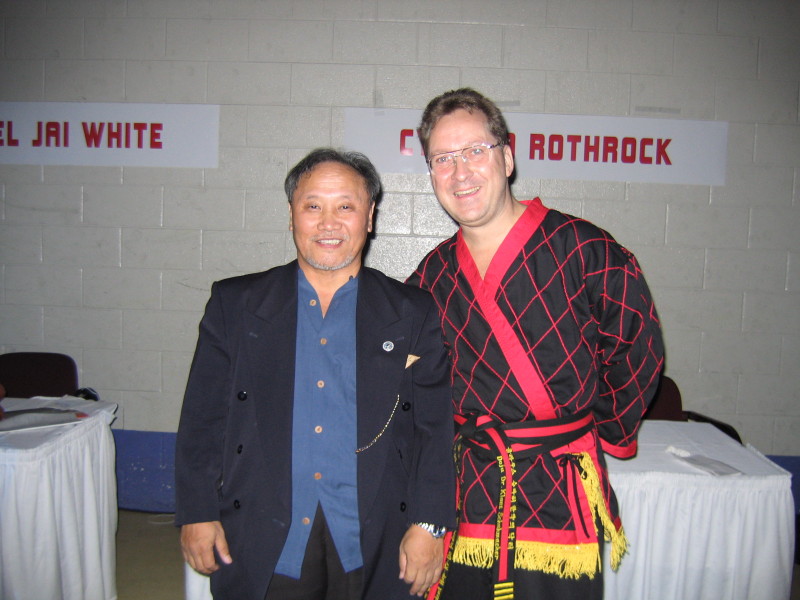 Great Grandmaster Son Myung Soo
Prof. Soo is a 8th Dan in Korean Hap Ki Do, a 9th Dan - ITF world of Taekwon-do, recognized by General Choi,
and was admitted as 8th Dan in WTF- TKD by the Kukkiwon in the early 1990. He founded the Royal Taekwondo Federation,
the "Soong Duk Moo Kwan" in 1991, and additionally created a new system of Martial Arts called "Hap Kwon Do".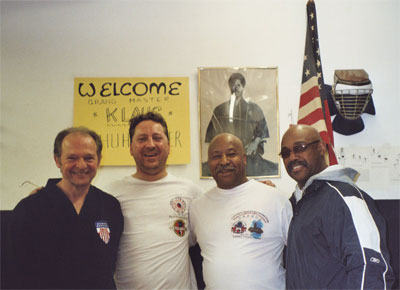 Grandmasters meeting in NYC !
Picture from left to right:
Hanshi Ralph Viggiano, Head of Soke Johnny Kuhl´s Combat Karate
Do-Ju Klaus Schuhmacher, International Chairman of the World Martial Arts League
Great Chiefmaster Rico Guy, 10th Dan in Iaido, Karate, Ju-Jitsu
Sosei Reno Morales, founder of the Shinjitsukaikan System, Co-founding the
Bronx Shotokan Karate-do Clubs and one of the early pioneers of Martial Arts in New York.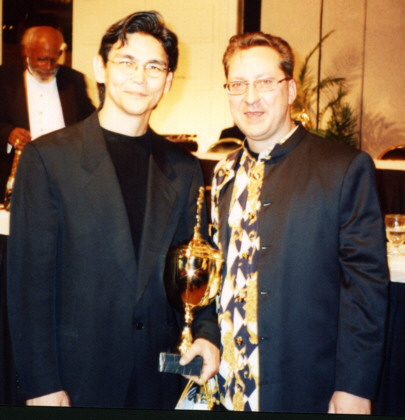 Don "The Dragon" Wilson
Grand Master Wilson is one of the greatest Kickboxing fighters ever.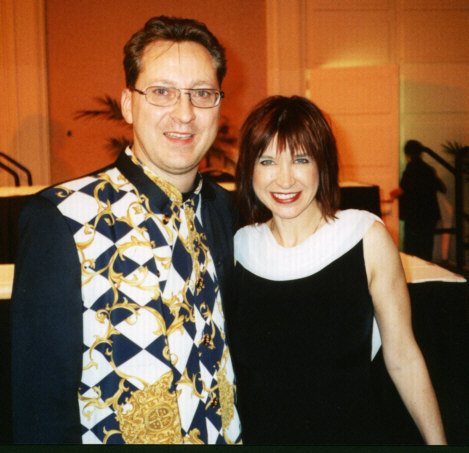 Cynthia Rothrock
C. Rothrock is the most famous female Martial Arts actor in the west.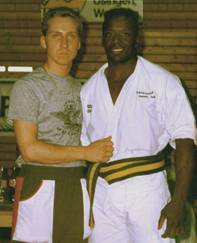 Billy Blanks
B. Blanks is the founder of Tae-Bo.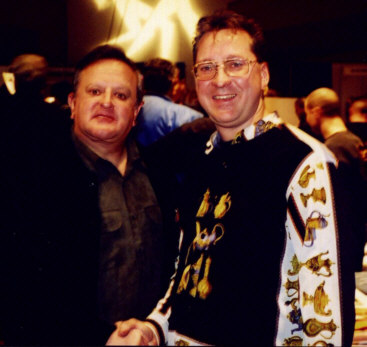 Grand Master George Dillman
Prof. Dillman is the most known expert for pressure point fighting in the U.S.A.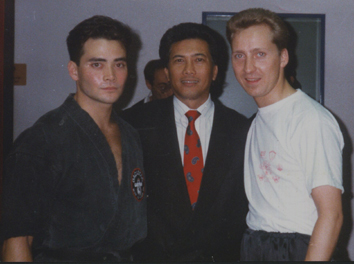 Sigung Al Dacascos with his son movie star Mark
Grand Master Al dacascos is the founder of Wun-Hop-Kuen-Do.



.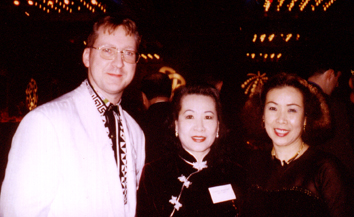 Sijo Lili Lau with her sister Sigung Gini Lau.
Grand Master Lili Lau is the head of the Lau-Family Eagle Claw Kung-Fu System.



.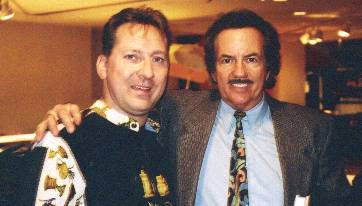 Grand Master Bob Wall
As the legendary opponent of Bruce Lee in "Enter the Dragon" and as one of the famous fighters from the beginning of the Martial Arts
competition in the U.S.A., Grand Master Wall today serves as the President & CEO of the WorldBlackBelt, Inc.



.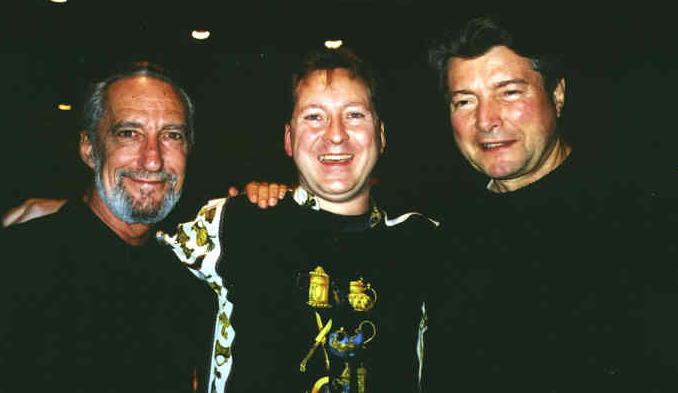 Grand Masters Mike Anderson & Johnny Kuhl
Living Legend Johnny Kuhl was the founder of "Kuhl´s Combat Karate", wrote one of the first books about American
Karate and was the publisher of the first Martial Arts Magazine in the U.S.A. in 1961. Its success prompted the
1968 publishing of Official/Karate Magazine. Two of Kuhl's early students were Aaron Banks and Al Weiss.

Grand Master Mike Anderson is the founder of Kickboxing (Semicontact, Pointfighting & Fullcontact)
and the first who opened a Tae-Kwon-Do school in Europe.



.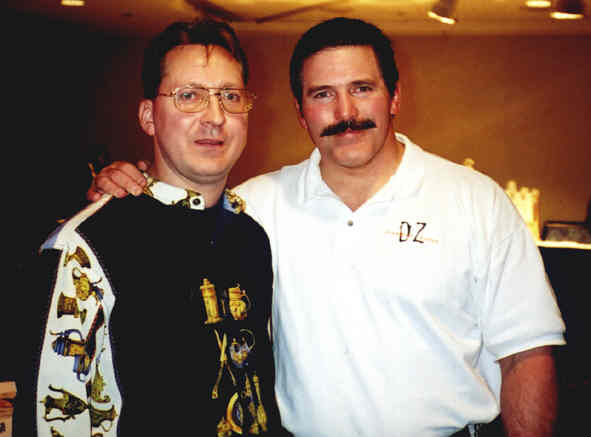 Dan Severn
The only triple crown Ultimate Fighting Champion. Winner of UFC V and IX, World Extreme Super
Heavyweight Champion, Continental Freefighting Alliance Super Heavyweight Champion and undefeated in
Danger Zone single bout competition. Dan is considered to be the most active fighter in the sport today.



.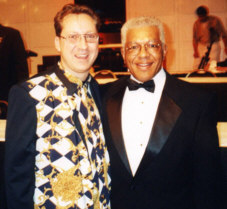 Grand Master Ron Van Clief
Shidoshi Ron Van Clief is the Chinese Goju System, played in more than 40 movies,been a stunt man, a policeman,
and a United States Marine. In 1994 he fought in the Ultimate Fighting Championship IV, at the age of 51.



.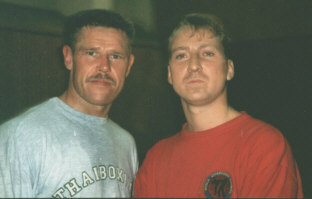 Rob Kaman
The legendary Rob Kaman from the Mejiro Gym in the Netherlands, is a retired multiple World Kickboxing
Champion include: W.K.A., I.S.K.A., I.K.B.F and I.M.F.,Wins: 98 (78 by K.O.), Lost: a few, Draws: 0.
No man has been king of the rings for so long, nor has anyone ever succeeded in winning more titles.



.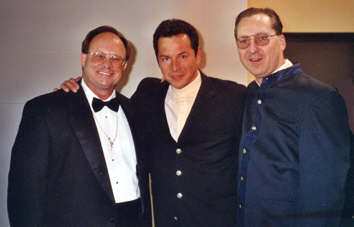 Grandmaster Wayne Carman and Worldchampion Hector Echavarria
Grandmaster Carman was a U. S. Karate champion in 1973 and still trains at his own school in Branson, Missouri.
He is the authority on Elvis Presley's Martial Arts training and was one of his training partners in the Kang Rhee Institute in Memphis.

Hector Echavarria is a multi talent with victories in many styles, like kickboxing, Tae-Kwon-Do. Some of the World Champion titles,
and gold medals he won are: WAKO, WKA, PKA, USKA, WKFA, WTF, ITF, ISKA, and the World Vale-Tudo Kickboxing Championships.
He also has starred and produced over 220 hours of television, and motion pictures in Latin America, with his films breaking box office records.
Some of the movies he starred are: Lake Dead, Confessions of a Pit Fighter, Never Surrender, Duel of Legends, Death Call, and Death Warrior.



.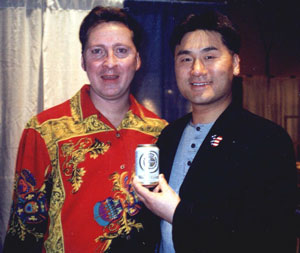 World Forms & Fighting Champion John Chung
Grandmaster John Chung was rated number one in the world since 1981 and holding world champion titles in both fighting and forms.



.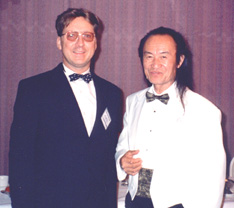 Grand Master Pan Qing Fu
Sigung Pan was one of the youngest National Champions in China, was a Associate Professor of Martial Arts at
Shinang University and Pan assisted the police and captured 23 of Chinese's toughest gang leaders and countless associates.



.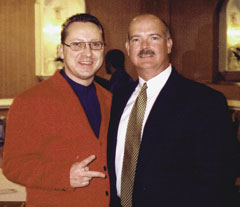 Grand Master Phil Little
Hanshi Phil Little is the inheritor and 10th Dan of Harold Long-Tatsuo Shimabuku Isshinryu Karate.



.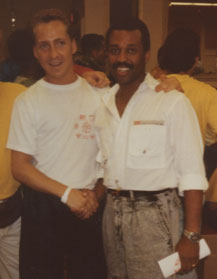 Grand Master Dennis Brown
Prof. Brown is a living Chinese Martial Arts legend in the U.S.A. and began his training in 1965.



.

Professor Wor Ken Ju
Grandmaster Wor mastered several styles of Kung Fu, like Wing-Chun, Tai Chi and Shaolin.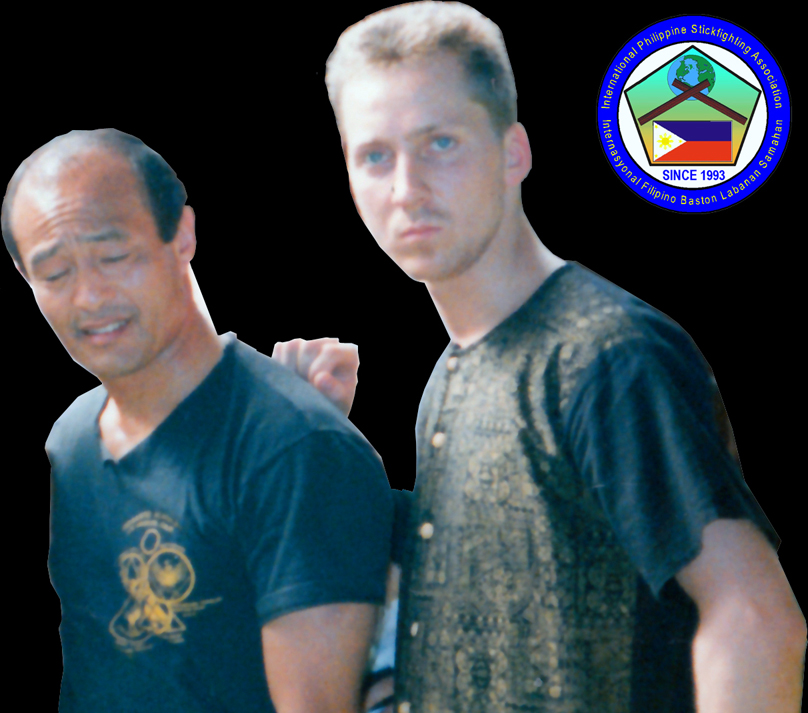 Great Grand Master Dan Inosanto
Prof. Inosanto (seen here ca. 1983) is a living legend in Phillipine Martial Arts, Silat, and JKD.
He was one of Bruce Lee´s teachers, as well his best friend.



Si-Gung Sebastian Soh
Prof. Soh was a living Kung-Fu legend in Singapore, a Master of Wing-Choon and a 5th generation Southern Shaolin Grandmaster.



Grandmaster Nonoy Gallano
Professor Nonoy from Canada mastered the arts of Phillipine Kali and Fukien White Crane Kung Fu.
He is the founder of the
"Classical Combat Eskrima Kali Association" and the "Trankada Aldabon System" of Kali.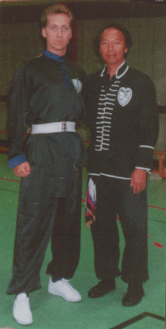 Professor Ron Lew
Grandmaster Lew first studied under master Sifu Paul Eng.
In addition to his Eighth Degree Black Belt in Kajukenbo Fi Kuen under GM Ted Sotelo,
he is a Master 6th Degree Black Belt in Doce Pares Eskrima under Great Grand Master Cacoy Canete,
an Elite Black Belt in Latigo y Daga and a Senior Advisor to Wun Hop Kuen Do.



O´Sensei Porter, and Great Grandmaster Fusei Kise
O´Sensei Phillip Porter was "the" living Judo Legend in the U.S.A., a 10th Dan in Judo and Ju-Jitsu,
as well the founder of the United States Martial Arts Association !
Hanshi Kise held a 10th Degree Black Belt in Kenshin Kan Shorin-Ryu, and was the President of the
All Okinawan Shorin Ryu Kenshin Kan Karate and Kobudo Federation.
He also was a 9th Degree Black Belt in Okinawan Kempo, and a 10th Degree Black Belt in Shorinji Ryu Karate.



Dai-Sensei Emilio Claudio Jr, and Sosei Reno Morales
Sho-Dai Soke Claudio Jr. a is a retired member of the Army National Guard with over 50 years in the Martial Arts,
and was the former Head of the Korean Yudo (Judo) Association of New York. He is the co-founder of
the "Hoteikan System" in 1974,and currently coaches the Army Judo Team at West Point.
Sosei Reno Morales is the founder of the Shinjitsukaikan System, as well as the co-founder of the
Bronx Shotokan Karate-do Clubs. He began training in 1947, and is one of the early pioneers of Martial Arts in the U.S.A.!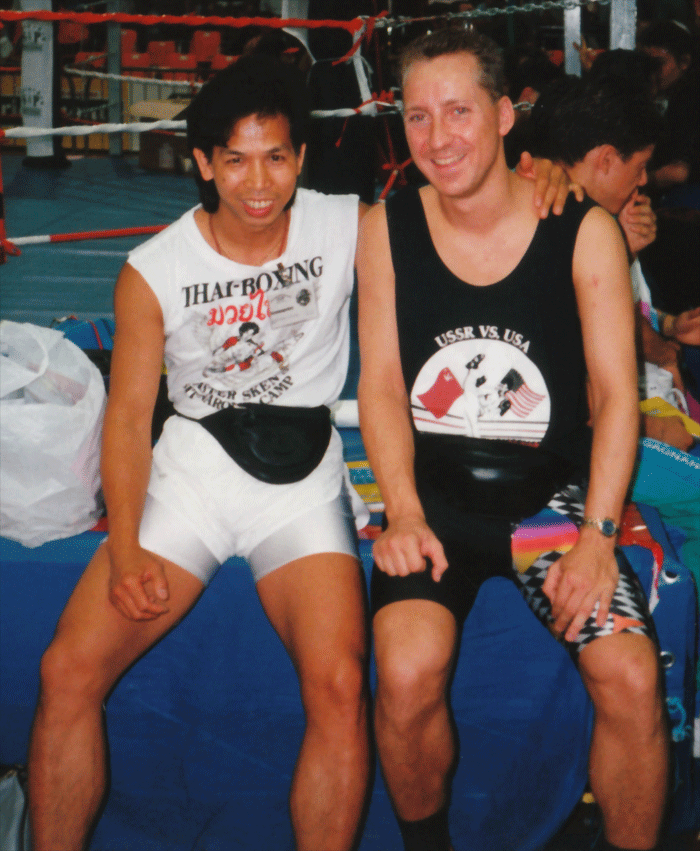 Grandmaster Sken Kay
Prof. Sken is known as the father of Muay Thai Boxing in England !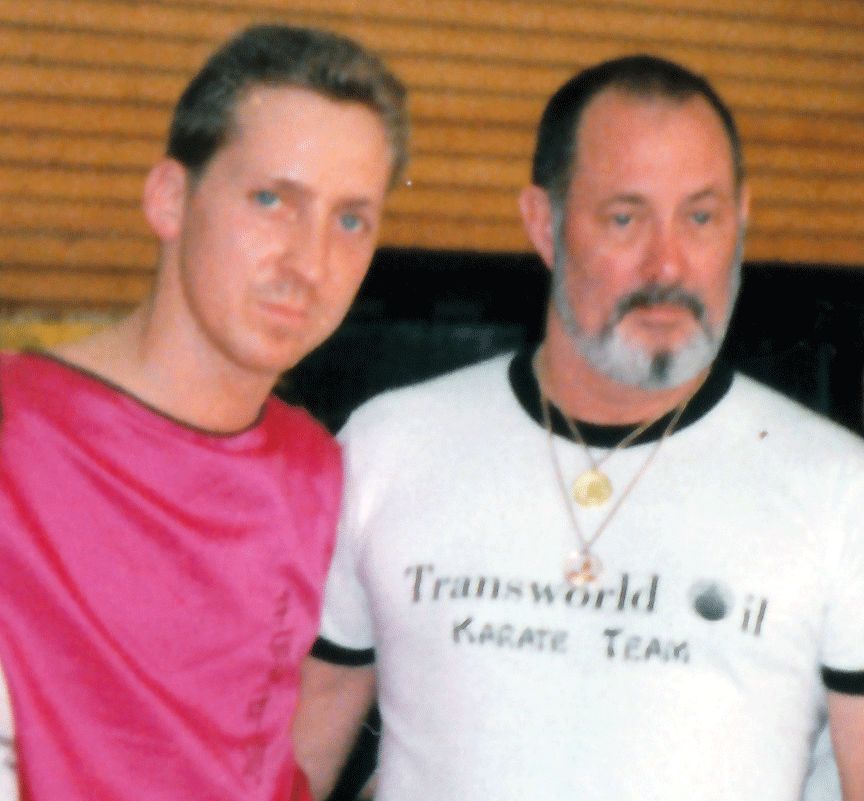 Grandmaster Chuck Merriman
Hanshi Merriman received his first Martial Arts lessons in 1960, at the age of 29. He trained in
Okinawa, China, Japan, and the USA. Over the years he studied under Peter Urban, Nakabayashi Sadaki,
Miyazato Eiichi (10th dan - senior student of Chojun Miyagi), Iha Koshin (10th Dan), and many more.
He is holding the rank of 9th Dan in Okinawan Goju Ryu Karate Do/ Jundokan.!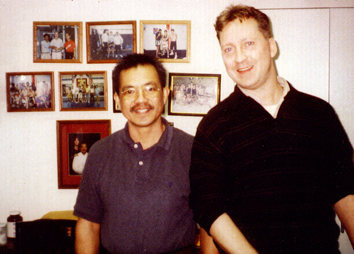 Krung Tong
Grandmaster Tong Trithara is the father of Thaiboxing in the U.S.A.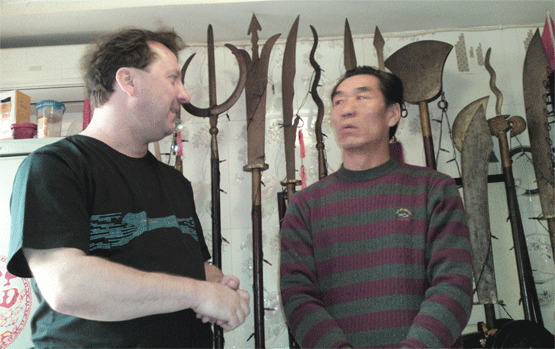 Shi-Fu Liu
Grandmaster Liu Jin Ming is the manager of the Beijing Wushu Classic Culture Exchange Program and its Wushu & Display teams.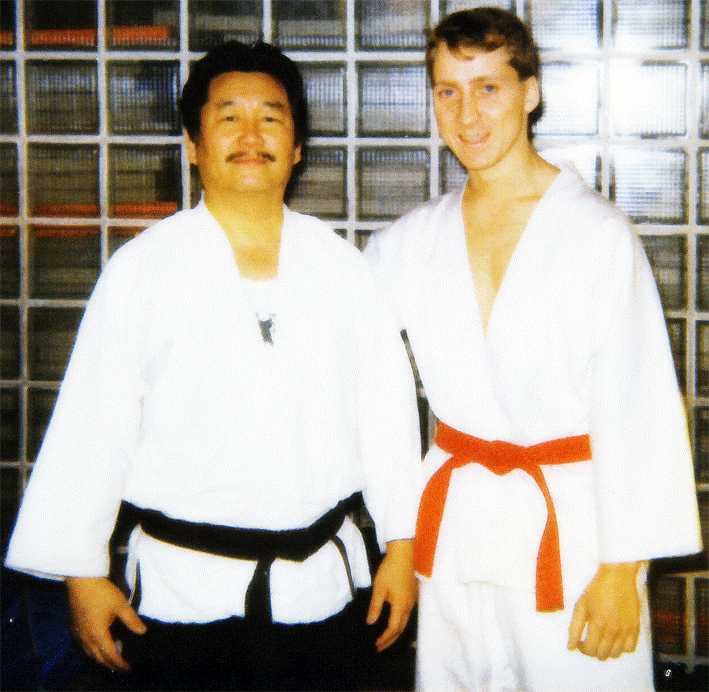 Great Grandmaster Kim Sou Bong
Prof. Kim was the father of Hapkido in Europe. The picture was taken around 1979 in Germany.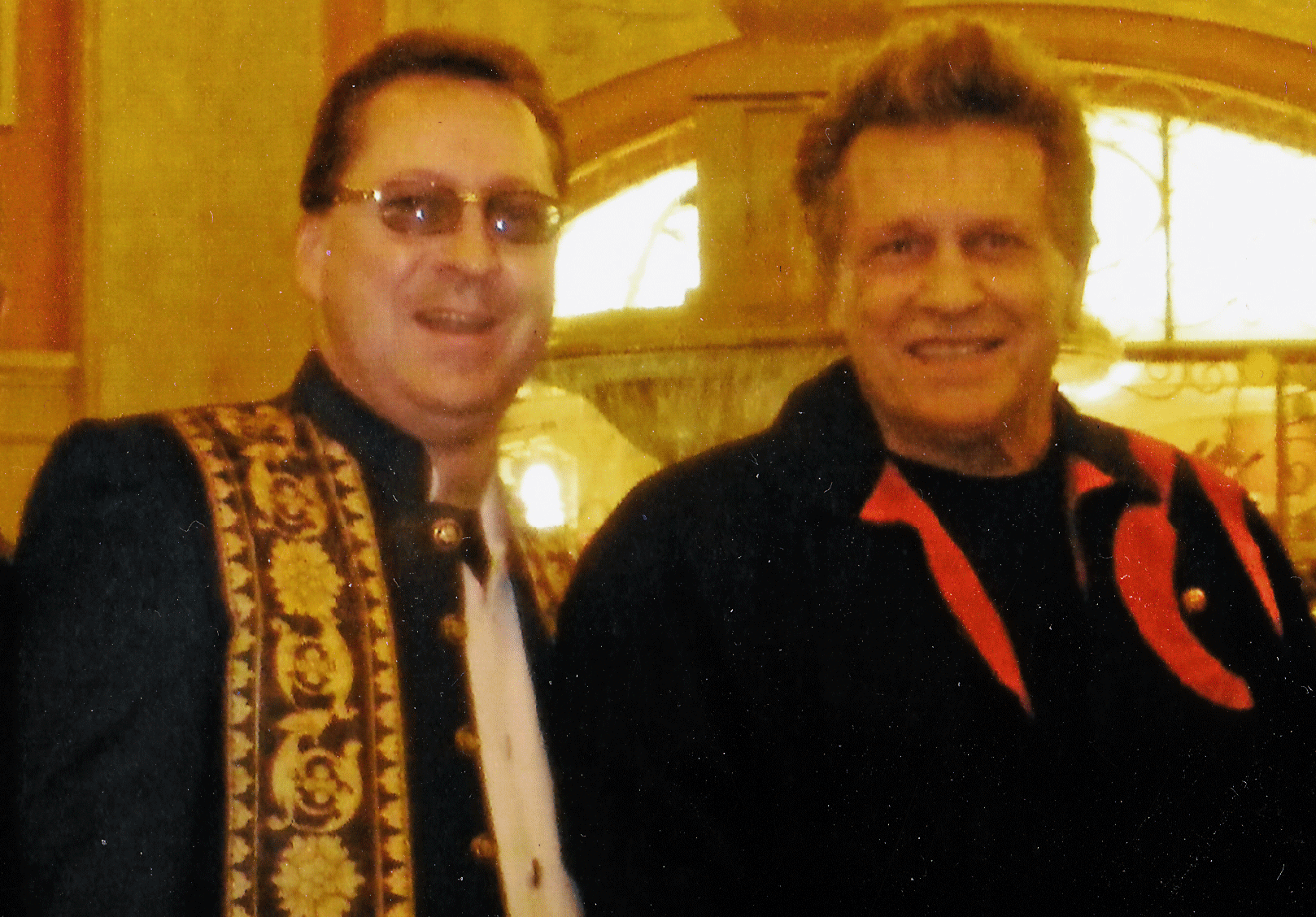 Legendary Joe Lewis
Joe was one of the greatest Kickboxer of all times, and known as the world´s best instructor for this sport !



Email: wmal@mail.com


















<






































<






































<






































<






































<






































<