Recovery Links

My Links Page In Progress!
Remember: Progress...Not Perfection!!!
Definition of Insanity: Doing the same things over, and over ...
Expecting different results!!!
Bet you can't relate to that one!!!
Be sure to keep coming back and watch it grow!!!

What Has Recovery Given Me?
Sobriety...without it...no chance at sanity!
The Opportunity to Grow and Become a Better Me!
Serenity...Some days!!!
Friends & Fellowship
Spirituality
A Healthy Way of Life
Humor...Being clean doesn't mean life is no more fun!
Guidelines For Living...It works if ya work it!!!
Healing
We all get here with little self-worth.
This song helped me see that I was Worthy: Why Me Lord?
I came to believe that I had something of value,
a message to share with others to be able to give
something back for all I have received in recovery.
---
*Inspiring Story*
---
*FEAR: Face Everything And Recover*
"Be the best you that you can be, for that is who people want to know."
Unknown
---


Get Your Recovery Medallion Here...You Earned It!!!
Put One On Your Page To Show Others It Can Be Done...
I Have Been Clean and Sober Since June 1,1990
One Day At A Time.

---
Links to Recovery And Serenity
Affirmations
Sober Times
Sober 24
Sobriety Counter
Just For Today
Daily Reflections Links
24 Hours A Day
St. Francis Prayer
Laura's Recovery Links
Nick's Recovery Zone
Recovery Zone
One Day At A Time
Anniversary Web Site
Jamie's Recovery Links
Let It Begin With Me
Check Out Mark's Links Page
Mark's Recovery in A.A Page
An Awesome AA Page..lots of links!!
Very cool and informative AA Page
SoberRecovery - A very useful resource site
The Official Alcoholics Anonymous Site
The Official Narcotics Anonymous Site
Saskatchewan AA Offices
Against Drunk Driving Links
A.A. History: Early A.A.'s Spiritual Roots and Successes

---
Dry Riders Links!!!
Rides In The Wind's Recovery Homepage
Home Page Of A Biker In Recovery
Like The Taz Man? Check this SoberRider's site.
Running Wolf
Clean and Sober Home for the Homeless Biker
Riders In Recovery
Sober Bikers United
Solution MC
Alternative MC
Spiritbiker's Links
Sober Riding
Live & Ride-Clean & Sober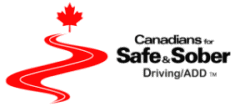 ---
---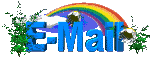 whitelioness@hotmail.com
Updated December 29, 2002
Sign My Guestbook
View My Guestbook
Be sure to sign, I love hearing from all of you!!!
*Keeps Me Keepin On*

My old counter quit at 206.
---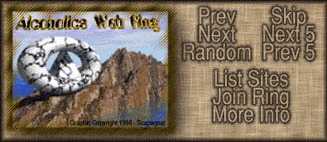 ---
---
---