Welcome to Vishwanath Kanagal's Home Page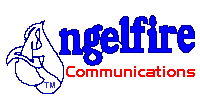 Homepage perpetually under construction!
---
Welcome to the cyber-residence of Vishwanath Kanagal
---
Getting Personal Information
Swagatham! Let me first tell you about myself. I came to USA through PeopleSoft Implementation Partners here at NY. I got my Master's in Computer Applications from MCE, Hassan and my B.Sc from Sheshadripuram College, Bangalore. Click here for a short synopsis of my work experience and projects executed/implemented.
---
The Info-Links Section
Browsing/Perusing/Reference
Free Fax around world
Sports
Brain Teasers
Puzzles, Games, and such...
The Idiot-Box
The Weather Forecast
Music
Pictures
Movies
Going Places
Job Hunting
Academia
Hacking Tools

Various WWW Search Engines

The Funky Stuff
Watch for more developments!
---
Click <"kanvish@rocketmail.com">here to send me mail!
Email: kanvish@rocketmail.com