This is my personal homepage. Thank you all for visiting me.


Alneelein Mesjid at Omdurman, in Sudan.
Iam a Ph.D. holder in the Chemical and Environmental Engineering ,under "
"STUDY OF CULTURE CONDITION FOR SOLID STATE FERMENTATION OF SEWAGE TREATMENT PLANT SLUDGE TO COMPOST"

"

at University Putra Malaysia "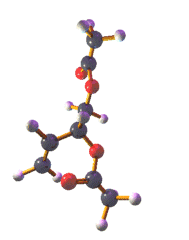 "
My Master Degree in the Systems Engineering on Expert System for
Predicting Air Pollution due to Development for Environmental Impact Assessment (1997-1998)
.

My first Degree B.S.Hons from

Gezira University (1983-1989) at
Wad Medani, the second biggest town in
Sudan. and the center of most of economic resources,

My country is Sudan. It is located in the east of Africa.
It neighbors Egypt to the north, Libya to the northern west, Tchad and Central African Republic to the west, Democratic Republic of Congo to the southern west, Uganda and Kenya tothe south, Ethiopia and Eritrea to the east.
The capital of Sudan is Khartoum.
The big cities are Portsudan, Atbara, Wadimadani, Elobeid and Juba.
Sudan is the largest Arabian country. It is filling 2,505,810 square kilometers or as they call it the Land of One Million miles.
Sudan contains many different tribes. The most tribes there are Shaigia, Ga'alyeen, Donagla, Mahas , Dinka and the biggest tribe Baggara.

These are some major facts about Sudan:

Population: about 30 million

Religions:Sunni Muslim 70% Indigenous beliefs 25% Christian 5%

Type of Government: Transitional

Colonization: ruled by Britain from 1881 to 1956

Independence: 1 January 1956 from United Kingdom

Exports: Gum Arabic, livestock, meat, cotton, sesame, groundnuts and recently oil.

Visit these sites and know more about Sudan
OOOooo..:::::My name is Nasredin Ahmed Kabbashi.


Sudan Map


Expert System Group


CNN

asharqalawsat


Arabic News


ALISLAM


TAJWEED

The Quran