H20 Underwater Camcorder Housing Plans

The H20 underwater camcorder housing is designed to accomidate a number of compact camcorders
with a maximum axis not to exceed 6 inches, and can be built to any desired length.
The H20 Camcorder housing is constructed of common materials that can be purchased from any quality plumbing and hardware supplier. The housing can be customized to accommodate a variety of handles, viewfinders, video lights and still cameras. The pvc body will withstand years of diving abuse and the polycarbonate lens provides crystal clear videos. The wieght is approximately 7-11 pounds depending on the length of the housing, features and selected battery pack.

Reference Article: Dome Port vs Flat Port Theory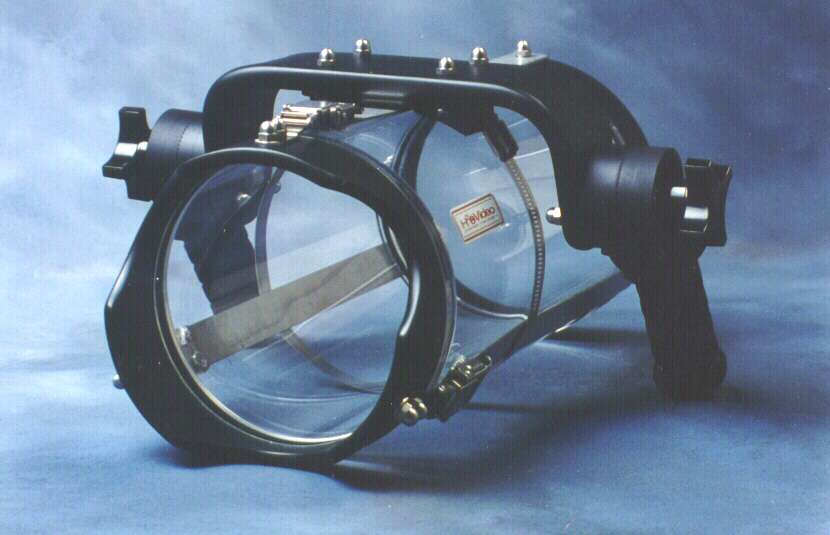 Midwest Engineering & Design builds custom camcorder housings to accommodate most compact cameras.
Prices range from $600 - $2500 depending on selected options and features.
Contact us to discuss your specific needs.

Plans Include: Fully Illustrated Construction Manual and a Supplier Directory.

Payment Options
Option 1.
PayPal
UNITED STATES
For H20 Camcorder Housing Plans to be shipped within the U.S.A.
$25.00(plans) + $5.50(shipping) = $30.50

Option 2.
PayPal
INTERNATIONAL
For H20 Camcorder Housing Plans to be shipped outside the U.S.A.
$25.00(plans) + $10.00(shipping) = $35.00

Option 3.
Click here for printable order form.
For orders to be paid by Check or Money Order.

Midwest Engineering & Design
6661 Park Street
Shawnee, KS 66216 USA
E-Mail: n2scubadiving@msn.com
HOME