Tim at NoHo Now Art Jam October 29th. Interesting choice of eyewear.



October 1st PitFire show was booked at the last minute, another beautiful day.



September 25th. Great food,
terrific weather and jazz guitar.



August 27th at PitFire.

Narrowly avoiding a rainout, Tim
performing October 16th at PitFire.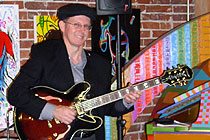 Tim performing September 24th at
NoHo Now Art Gallery. Nice hat.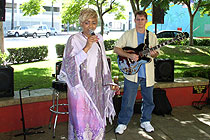 Jazz singer, Scotti Austin joined
Tim at September 25th show.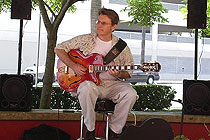 Tim performing July 9th.