DIGITAL&INTERACTIVEDESIGN.MULTIMEDIA.WEB&GRAPHICDESIGN.ADVERTISING.MARKETING.PHOTOGRAPHY.ARTEDUCATION.VISUALARTS.FINEART.GRAPHICDESIGN
EARTH DAY | Missouri State Parks | Missouri DNR | Sierra Club~Eastern, Missouri | national-park-week | PEACE~divine design in nature. love that sustains the world
hEALTHy yOU~ kdhx harvest sessions EARTH DAY ST.LOUIS NATIONAL sierra club BIKE! trailnet GRGstl Trails Day HIKE!
2013 ~ S. Trent | St. Louis, MO 63109 | sundesignorg@att.net
peace_walk@lycos.com | sun_design.org, s. trent
---
peace in nature. the divine design


Nature Photos By: miss. shawn a. trent & mr. jimmy m. beckermann ("married" 12 years)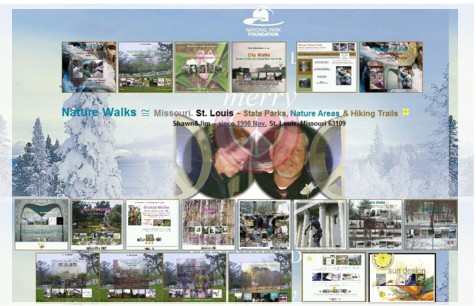 j.m. beckermann & miss. s. trent (12+ years) 1 Corinthians 13:13_And now these three remain: faith, hope and love. the greatest of these is love. shawn & jimmy--engaged since 1999.
is he alive? He was reported as a missing person in july 2011, since his hospital visit (they may have poisoned him to death.) murderers or liars or both.