MALPRACTICE Should It Be Public Knowledge?
THIS IS A WARNING !!!!! READ THIS MATERIAL NOW IT COULD BE SOMEONE IN YOUR FAMILY NEXT OR MIGHT EVEN BE YOU.


THIS CANDLE IS LIT IN MEMORY OF ALL WHO HAVE SUFFERED FROM MALPRACTICE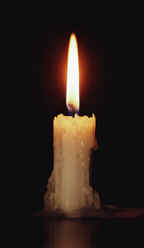 DEATH FROM MEDICAL MALPRACTICE IS THE 8TH LEADING CAUSE OF DEATH
DEATH FROM MEDICAL MALPRACTICE ARE THE EQUIVALENT OF 3 JUMBO JETS CRASHES EVERY 2 DAYS
MEDICAL MALPRACTICE KILLS MORE PEOPLE THAN BREAST CANCER OR AIDS
PLEASE LOOK AT THE LINKS ON THIS PAGE TO LEARN MORE
PLEASE WRITE YOUR LEGISLATIVE SYSTEM THIS IS THE ONLY WAY WE THE PEOPLE CAN CHANGE THINGS

This Angel Bear is in Memory of all Children taken by Medical Malpractice

EMAIL ME


BEFORE HAVING SURGERY HAVE YOUR DOCTOR CHECKED OUT. GO TO DEPT. of INSURANCE and give them your doctors name and find out if any complaints have been filed and why.
THIS PAGE IS IN MEMORY OF OUR DAUGHTER SHAWNA WHO WOULD BE WITH US TODAY IF A MEDICAL ERROR HAD NOT HAPPENED.
My Favorite Links
More on Medical Malpractice In Memory Of Shawna
EMAIL YOUR LEGISTLATIVE SYSTEM
HEALTH NEWS
Angels - 9 Ranks of Angels
Medical Malpractice Reports
Angelfire - Eastiest Free Home Pages
Victims Justice Center, Inc.
ON LINE MEDICAL DICTIONARY
Prairie Law Message Board
Footlaw Malpractice,Medical Sites and more
EMAIL YOUR GOVERNOR
MED LAW NEWS LETTER
Check Up On Your Doctor
SPEAK OUT FOR HMO REFORM EMAIL YOUR SENATOR
CBS NEWS NOV, 30 1999 Medical Mistakes
CBS NEWS NOV 1999 Dirty Hospitals
FLORIDA BASED Check on your doc and more
Edward Kennedy / MEDICAL ERRORS 8TH LEADING CAUSE OF DEATH
STATEMENT OF SENATOR EDWARD KENNEDY JULY 12,1999
20/20 MEDICAL MISTAKES APRIL 5, 2000
Dr. Zarkin 20/20
IN MEMORY OF JULIA CAREN
Juding Dr. Morgon ( INDIANA)
MEDICAL ERROR REDUCTION

Email: virtues@mailcity.com