Welcome To
Index of My Other Pages


Wondering what's new? Then visit my Recent Updates page.


Here is something we all might be able to relate to...I know I do.

The Panther
By a German poet named Rainer Maria Rilke.

His eye has grown so weary with passing by the bars that it holds nothing more. He feels as though there were a thousand bars and behind these thousand bars no world.

The soft walk of lithe strange paces, which turns in the smallest of circles, is like a dance of energy around a center in which a great will stands stupefied.

Only occasionally is the curtain of the pupil pushed open soundlessly-- Then a picture enters, goes through the tensed stillness of his limbs and dies in his heart.

This Page was Created: 7/24/1998
Updated: 1/25/2011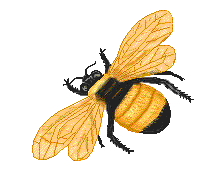 Thanks for stopping by, and I hope you will come back again.


This is a non-commercial site, and created solely for the enjoyment of the viewers. The artwork on this page is the property of their creators, and I in no way take credit in it being work of my own. If anybody knows the names of the artists of the works displayed on this page, let me know. Please respect the rights of these creators, and do NOT infringe upon their copyrights. To the artists: if you would like for me to remove any artwork, or place a link to your site, please notify me by e-mail.

Email: jeellio@hotmail.com