And I'll see you
And you'll see me
And I'll see you in the branches that blow
In the breeze
I'll see you in the trees
Under the sycamore trees


Located "just 5 miles from the Canadian border and 12 miles west of the state line" lies the town of Twin Peaks, population 51, 201. A town where we find out exactly what goes on behind the white picket fences of small-town, middle-class America.




Created by the team of David Lynch and Mark Frost, the series launched in 1989, creating a remarkable documentary for America's national obsessions. In its first season, Twin Peaks captured 14 Emmy nominations, 2 Emmy awards, and the Peabody award. Kyle MacLachlan won a Grammy Award for his Diane tapes. It was also named "the most original show on TV" by TV Guide.

So grab a piece of cherry pie and a "damn good cup of coffee," and take a trip through the macabre imagination of David Lynch and Mark Frost. Welcome to Twin Peaks.






Come on, then. My log does not judge.



Enter the Woods to read about the Cast of Twin Peaks


Enter the Log Lady's Cabin to read about the Town


Enter the Double R to Read Quotes from the Series


Enter the Great Northern for Links to Other Twin Peaks Pages


Enter the Bookhouse to get information on Books about Twin Peaks


Enter the Roadhouse to find out about the Music and Soundtracks for Twin Peaks and Fire Walk With Me


Enter the Black Lodge to find out what happened to Agent Cooper


Enter the Palmer House to read Excerpts from The Secret Diary of Laura Palmer



Enter the Trophy Case to see My Awards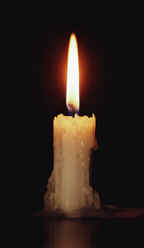 David Lynch on Jack Nance's Death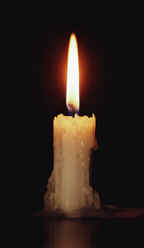 In Fond Memory of Richard Farnsworth


The Mystery of Diane


Enter One Eyed Jack's to read about Twin Peaks and X-Files Actor Crossovers.


Enter the Conference Room to join my Yahoo Club and chat or post messages




View My Guestbook
Sign My Guestbook





<!END TP/Dl Ring Fragment-->


Twin Peaks, characters, names, pictures, and lyrics on these pages are trademarks of Lynch/Frost Productions and Twin Peaks Productions. These pages contain information copyrighted by other individuals and entities. Copyrighted material displayed in these pages is done so for archival purposes only and is not intended to infringe upon the ownership rights of the original owners.





I Am A Proud Member Of:


Phenomenal Women Of The Web
Email: ladylynch@hotmail.com