ONE OF THE COOL THINGS ABOUT VISITING MALAYSIA IS THAT IT IS ONE OF THE WORLD'S FOREMOST INTERFACES BETWEEN THE ISLAMIC AND NON-ISLAMIC WORLDS. By that I mean this is one of the few places in the world (South London is another one of them!) where you can get a pretty decent glimpse of the Islamic universe, while still being surrounded by Western comforts and wizardry. Kuala Lumpur's international airport is world-class and boasts good bars and coffee shops, for example, but in one of the bookshops you can browse through a vast array of Islamic tracts -- on my last trip I picked up a classic volume called Islamic Sufism. Malaysia is as popular with Arabian tourists from the Middle East, as it is with sunseekers and jungle enthusiasts from the Christian countries. In the year 2002, according to the Tourism Board of Malaysia, about 132,000 tourists from the Arabian Gulf and Middle East visited the country. In Kuala Lumpur, several Arab nationals have opened up business providing Arab style food to the visitors. One such restaurant, the Tarbush, has opened more than one branch in Kuala Lumpur and in Ampang where there is high concentration of Arab families. Meanwhile, the classic Iranian Zam Zam cola drink can be seen on sale at mosques and in shopping complexes where Arab families are regularly seen praying and shopping. If you love Arabian and Middle Eastern food as much as I do, you will be impressed by this. You ought to at least sample one Arabian or Middle Eastern meal while you are in Malaysia, provided you have enough time (and provided you have already satisfied your curiosity for the Chinese, Indian and Malay delights of this intoxicating land!)
Akhbar Shah Restoran: 28 Persiaran Ara kiri, Lucky Garden, Bangsar. Phone: 03/2094 7001.
Al-Marjan: KLCC, Kuala Lumpur.
Reviewer Najah Nasseri wrote: "Al-Marjan offers Persian cuisine -- there's a variety of rice and meat dishes, dips (baba ganoush and hommus to name a few) and those grape leaf appetizers. Their dessert table was well-stocked with cookies (Jikon did a "Cookie Monster" with the sesame biscuits), Middle Eastern sweets, Arabic coffee and the best dates I've tasted in a long time. Ask for mint tea -- it's included in the RM43.70 nett (sic) price tag. Service was surprisingly better than during non-Ramadan days and it's unfortunate that they close early (we were the 2nd last people to leave) as the sweets, meats, and mint made for very lively conversation..."
Al Nafourah: Le Meridien Hotel, 2 Jalan Stesen, Sentral.
Described on its website as "a contemporary Arabian oasis with all the mystique of the Middle East at its most exotic. After a feast of Lebanese cuisine, diners can enjoy intriguing belly dancing performances or draw flavoured tobacco from bubbling hookahs on the terrace by the lagoon pool." I am looking forward to savoring its Middle Eastern lusciousness and luxuriousness one of these days.
Sahara Tent: Fortuna Hotel, Jalan Berangan, Bukit Bintang.
This is the place where MidEast Muslims go to break their fast during Ramadan in Kuala Lumpur. Situated on the ground floor of the Fortuna Hotel, the colourful facade hints at delightful Arabian fantasy which lies within. The fantasy is aesthetic as much as it is gastronomic. But since it is the gastronomic which we are most concerned with here, here is a list of recommended meals at the Sahara Tent:
Musakka, shisk taouk (grilled chicken), skewered Iraqi kebabs, kabsa, roast lamb, saffron rice, Moroccan vegetable soup...
Tarbush: Bukit Bintang: 138 Jln Bukit Bintang (03/2142 8558); Starhill: LG 16 Starhill Gallery, Jln Bukit Bintang (03/2144 6393 ); Suria KLCC: 19 Suria KLCC, 2nd Floor Food Court.
Started its business back in 1998 with a small sandwich bar in Ampang Point serving sharwarma and other small bites to the mall goers. It is now ranked as one of the finest dining experiences in KL. According to the restaurant's website: "The meticulous interior design, exotic decoration and extensive list of menu items (ranging from soups, appetizers right down to main courses and desserts) to sample and choose from will undoubtedly make your meal an awesome experience and an unforgettable ones."
The range of things you can feast upon includes: Hommus, baba ghanough, vine leaves, tabouleh, fetush, spring chicken, not to mention the obligatory lamb chops, shish kababs, tawook, shawarma, fish and prawns.
Another review here, from Fried Chillies.com: "This is another one of those Middle Eastern Cuisine Restaurants in Klang Valley. One of the reasons I like this place is that it has fitted a gorgeous wall to ceiling glass on its second floor, the side that overlooks Bukit Bintang. At night, it looks cool but you'd probably have to fight with some Arabs to get the nice looking view tables.
"Tarbush has good stream of Arab tourist clientele. For me, I'd categorise Tarbush as fast food Arab style and if you crave for some Arayees and Shees Kebab (sic) while shopping at Lot 10 or BB Plaza, you can stop here for a short "splash and dash". My biggest complaint here is that their food is dry but the glass wall view somewhat makes up for it."

---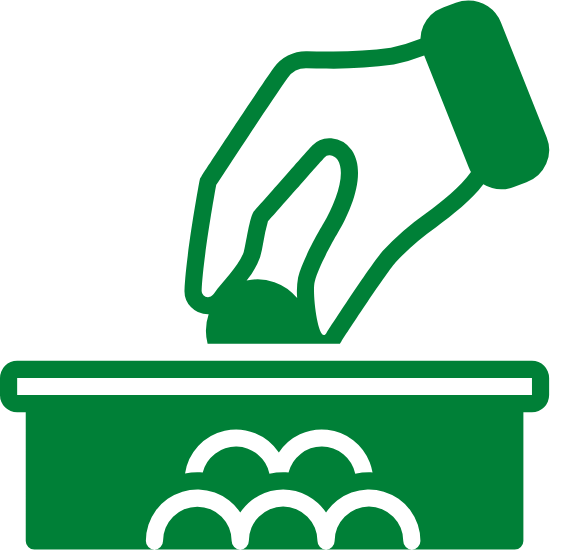 If this page has enriched your life, send me a donation at the following Ethereum address:

0x700d0F52bE88C9C484E92b0E7e687831B226a1e9