Hermann Timmermann
Kapitänleutnant Hermann Timmermann (Crew 32)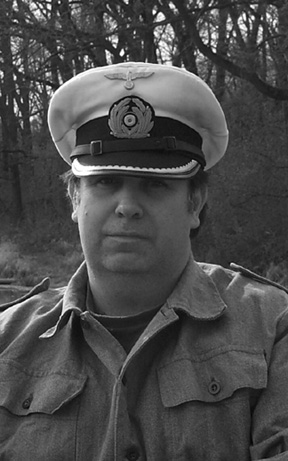 Born 20,June 1912. Munich,

Active Career

9th Flotilla. Brest France

13 Combat Patrols in the North Atlantic. 59 Ships & 4 Escorts & 1 Bogue class Carrier sunk for 407.267t BTR & 7 Sunderland's & 3 Catalina's Shot down



The 9th Flotilla is known around the other flotillas as the Escort-Hunters. The painting von Max und zu Kronau-Wahrsteiner showing a Sawfish ripping an escort is painted before the bow anchor on both sides on each U-boat which had sunk at least one escort.

Smoke from a torpedoed 11000t tanker at AM73 can be seen for miles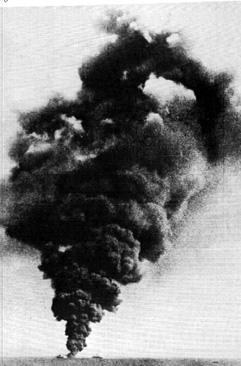 Ranks:
31 Oct, 1932 Seekadett
3 Apr, 1933 Oberfähnrich zur See
12 Oct, 1934 Leutnant zur See
21 Jun, 1936 Oberleutnant zur see
20 Jun, 1939 Kapitänleutnant
Decorations:
U-boat Badge

1939 Iron Cross 2nd Class, 23 April 1940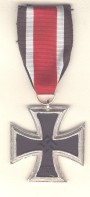 1939 Iron Cross 1st Class, 26 April 1940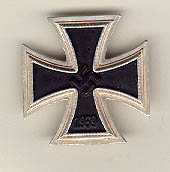 1939 Knights Cross, 12 Okt 1941
Commandet U-Boot:
"Das Eisenboot", U-217, Type IIC (4 Patrols)

Das Eisenboot (The Iron Boat) completed 4 successful patrols on the north Atlantic convoy lanes 1940.




"Die Lebensader", U-222, Type VIIB

Die Lebensader "The life vein " Completed 4 successful patrols her last was in the Gibraltar lanes. She now resides in a hardened pen at Brest awaiting orders.


"Die Kriegskuh"

Newly commissioned. U-256 April 1941, Type IXB Current boat on patrol in the north Atlantic.

Torpedo School at Flensburg 1937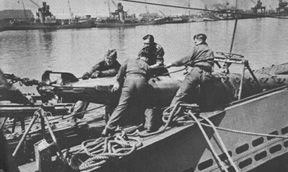 Eel Loading at Flensburg 1937 teaching correct technique's for the future crews of the fatherland.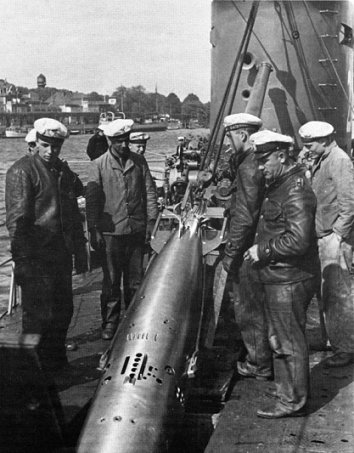 Hermann Timmermann began his naval career in April 1932. He spent two years on the cruiser Emdem as did his CO. before. He transferred to the U-boat force in October 1935 Later he spent 18 months as an instructor in the torpedo-school at Flensburg, In 1938 he became commander of the training U-boat U-8. With U-8 he achieved his first success's as a powerful sword of the Kriegsmarine to prowl the convoy lanes of the north Atlantic. March 1940 was assigned to the 9th Flotilla,under the command Korvettenkapitän Ralf Thomsen, Brest, France & was comissioned to U-217 Type IIC. In April of 1940 U-217 sunk 4 Merchants & 2 Tankers for a total of 34,061 BTR of shipping in north Atlantic convoy lanes & in April 1940 he was proudly awarded Iron Cross 1st & 2nd class for Bravery & Quick actions. In early May of 1940 he was assigned to U-222. Type VIIB boat at the 9th Flotilla , Brest. Finished his 5th patrol with his newly assigned VIIB U-222 "Die Lebensader" in late may 0f 1940 with a total of 22,000t BTR & 3 Sunderland Anti-submarine aircraft Shot down. After finishing his 8th successful patrol in April of 1941 he was commissioned to a new Type XIB "Die Kreigskuh" which is currently patroling the lanes of the western Approach's & The lanes of Gibraltar. He was awarded the Knights Cross in Okt 1941 for finishing his 11th combat patrol & sinking over 300,000t BTR

The only Photo of my 1WO Herr Christian. Shown at the TBT may 1940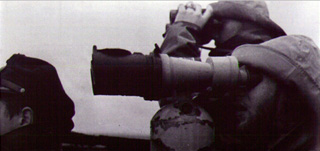 This page was created for purpose of playing AOD (Aces of the deep) & Any appearance of the swastika emblem is of historical significance ONLY and is of no political implication on behalf of the site