If you wait a few seconds you'll hear the team rocket theme song.
Jigaboo Jack's™ Official Home Page
PREPARE FOR TROUBLE!
MAKE IT DOUBLE!
TO PROTECT THE WORLD FROM DEVASTATION,
TO UNITE ALL PEOPLES WITHIN OUR NATION,
TO DENOUNCE THE EVILS OF TRUTH AND LOVE,
TO EXTEND OUR REACH TO THE STARS ABOVE,
JESSY, JAMES,
TEAM ROCKET BLAST OFF AT THE SPEED OF LIGHT!,
SURRENDER NOW OR PREPARE TO FIGHT!
MEOWTH, THAT'S RIGHT.
days till team Rocket will rule the world!!!.
Hello and welcome to the home of Jigaboo Jack, The Royal Family of Ishnahn and my imaginary friend Colenal Mustard's pet fishies. This website has been made so that you the reader can feel alittle better about wasting your time coming here.
Hiya all! May page is changing, you'll notice the poll has changed, and the pictures are about to change too, I'm trying to find a 100% english Pokémon Gold\Silver rom (And I mean really 100% English, not 25% like all the other ones available!!!) so if you happen to find one email me at:jigabooj@hotmail.com and I will post it on my site.
OH OH!, it looks like it's gonna be a while before I can edit my page again, schools over, that means I don't have the internet anymore, so you're just gonna have to wait a little while till I get the internet at my place... Thanks :)
Many people have asked me, "Who is Jigaboo Jack?", and "What's he doing in a pokemon related site?" Well, Jigaboo Jack is the leader of the Australian Team Rocket, he is planning to take all your pokémon and then he may just decide to take over the whole entire planet.
Hmmmm, I think it's time you got your say, if you want to leave a message on the messages page just send your message to my e-mail address below, if you have any good records for any games (N64, playstation, and PC) you can send them to my e-mail address, this site is still very new so it's almost immpossible for you not to get your message seen.
See Jigaboo Jack™ and Dogg at www.chatalyst.com
Team Rocket, new rulers of earth!
KILL PIKACHU, YOU KNOW YOU WANT TO...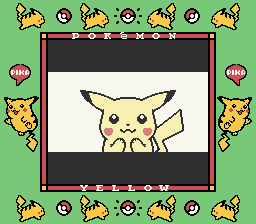 What will happen to Pikachu next month?
IVC Free Poll
What do you twerps wanna see on my site?
Here are the results from two 'polls' ago...
Game Cheats - 3; More Poké-stuff - 2; More Game info - 1; More Downloads - 6; A Chat Room - 2; More Roms - 6; A Million Dollars - 4; More Pictures of Me - 1; The end of dogg (yay!) - 2; The end of Jigaboo Jack (If you choose this i shall kill you!!!) - 11 Total Votes Cast: 38
Here are the results from the most recent poll...
Game Cheats - 10; More poké-stuff - 4; Game Roms/emulators - 24; A chat room - 2; More pictures of me!!! - 0 (This makes me sad); $1,000,000.00 US - 2; More Team Rocket stuff - 13; Ash's Pikachu to be beheaded! - 16; Total Votes Cast: 71
WHERE ELSE?
| The Man, The Image|
| Jigaboo Jack's Pokemon|
| Messages from Above|

LINKS
Jigaboo Jack's™ Home Pageowned by jigaboojack.
[ D-Generation Downunder | Free Home Pages | Free E-Mail | Nice Chat Room ]
Email: jigabooj@hotmail.com
| | | |
| --- | --- | --- |
| | Sign up for a FREE email account! | |
Thank you for visiting my page at Anglefire, but if you don't come back the fishies are hungry, and your their main course!!!!! You all come back now ya here!!!
This has been a Weatherdome production.