Hot Artists Online
Links and parts of the Site!
Christina Aguilera
Innosense
C-Note
Jessica Simpson
Billie Piper
Billy Crawford
Mandy Moore
B*Witched
Westlife
S Club 7
Tonya Mitchell
BBMak
Samantha Mumba
Dream
Chat
Guestbook

Welcome to the 'New' Hot Artists Online. UPDATED! Hot new look! I hope you like it. WHATS NEXT: O-Town, the Corrs, Soul Decision, Ashley Ballard, Mikaila are all in the works, plus and many more!
New Visitor? Be sure to sign the Guestbook!
SCROLL ALL THE WAY DOWN!
So you wanna learn about the webmistress? Click here
Hot Artists Photo Album 1

Visit the *Official k.e.n.n.y. Westlife* site, the only site dedicated to the *official American Westlife fan organization! Click on the pic:
Visit the link below to visit the official National Alpha Chi Omega website, my college Sorority!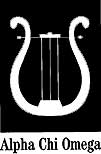 Hot Artists Online 1999, 2000, 2001
Email: erinscreen@hotmail.com