Hello all of you visits! Here is my new addition to my site...Its tips for a great place called HABBO! Its a virtual Chat site where you can chat and build your own rooms in a hotel...Here you can hang and do many things that i can't even explain so, what beter place to see what it really is then there.So if you wanat visit couse you have no idea what i'm talking about!Click on the HABBO pic on the bottom...BUT if you know all about it clickHERE.

Eli'sWeb Site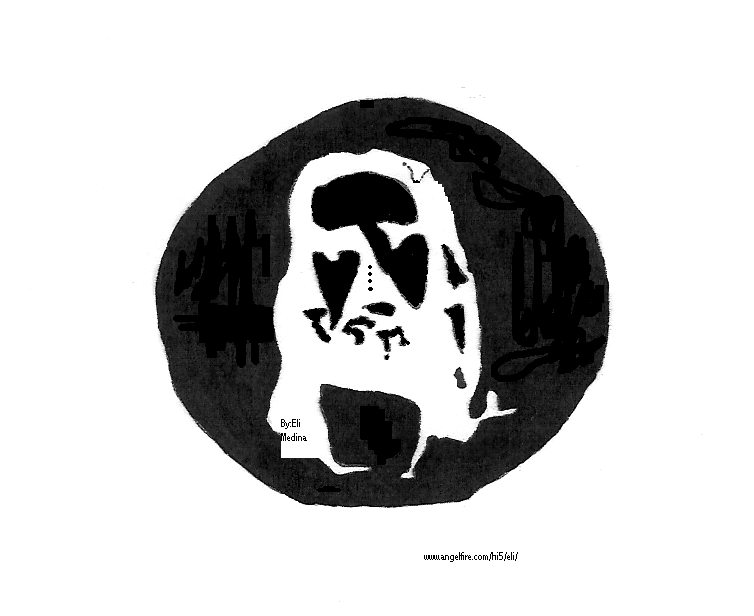 This will blow your mind!!!!!Take a look at the picture in the middle above.Now fallow these easy steps.

1 look and keep looking at the four dots lined up and down in the middle of the picture for 30 seconds.

2

Close your eyes and tilt your head back with out opening your eyes.

Finally you should see a red circle with in your eye lids .What else do you see.............?

Dont give up if you dont see it , maybe you are trying too hard.Wait till you see the rest...

For questions or comments hit me up.Hit Home for more info.Also if you want to admit something,you can too...

Hey every body here is something new for the grown ups. This is about who you really are clich hereTo enter my esychic area.Note over 18 people only.Come on find or let me tell you who and what you are... Something Else.Something fun! The Eli Games are here...Now something newer.My ne and better than ever favorit Virtual Chat.

 


 



Take this month's 
polls!!! for fun!









 


 
 


 
!!! < Thank you for visiting my page at Angelfire. Please come back and visit again in the future!!!

This is to a guy who gets on my nervs.His name is Chris.This guy who has been in love with me sence 8 th grade has always molested me.I meen its like this alright.If some one has a crush on some one its not that some ones foult if he dose'nt care is it ?Anyway im posting this to let every body know that its people like these that dont have to make you go out with them , or even kiss them like this dude did to me.I want to make one thing clear though.Im a streight non gay guy.I like girls.My girl friend is not pregnant.And I never did ,never will,and im not supose to kiss you Chris.Peace and im out.America! America!

Also Chris if you have a problem bring it on!
---
Peace i'm out again.!
---
---
---

View My Guestbook
Sign My Guestbook


Support freedom
---
Leaving already?First hit to home at the top.We are just getting started.....
---
---
Whant to build your own page???Well listen if your really,seriously,and hyperly interested in learning HTML visit this cool and serious site.PEACE I'm out...

My Favorite things about Angelfire.
Cattegories
Invite a friend!
Contact
Bug and Technical Problems
Angelfire - Free Home Pages
Free Web Building Help
Angelfire HTML Library
htmlGEAR - free polls, guestbooks, and more!
HOME
PoKemon Section
Email: elimedina2000@yahoo.com
---
Check out some sponsers...
---
Copyright © 2001 www.angelfire.com/hi5/eli/. All rights reserved.
INSTANT SUBMISSION

Your Web Site On

DIRECTORIES

FREE
CLICK HERE