Lewis David Bohdan Hamer Thompson
Lewis was borrowed on 1st March 2001. He returned to Heaven on 13th January 2003.
Lewis's story
Lewis is born on 1st March 2001 - Saint David's day - in Stepping Hill Hospital, Stockport.
Lewis's Mummy is Heather and his Daddy is Paul.
Lewis is a beloved son, grandson, great-grandson, nephew, great-nephew, great-great-nephew, Godson, cousin, playmate, and beloved child to many; loved by all who knew him.
Lewis returns to Heaven on 13th January 2003. He was a child loaned, and God called him home. He is our Angel child.
Sudden Infant Death Syndrome - help and information pages
The Foundation for the Study of Infant Deaths
Remembering the precious babies who died as Cot Deaths in 2003
SIDS network of Kansas
Kansas Angel Babies

"Iíll lend you for a little time a child of Mine," He said.
"For you to love the while he lives, and mourn for when heís dead.
It may be six or seven years Or twenty-two or three,
But will you, till I call him back Take care of him for Me?"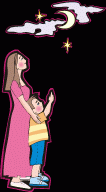 When you look up into the deep, dark sky,
Can you see that twinkling star, shining brightly?

That's our precious, darling Lewis.
Rest in peace, darling precious baby.
God bless and sleep tight.
XXXXXXXXXXXXX
Please click below to see Lewis's photo pages
Lewis's first page of photographs
Lewis's second page of photographs
Lewis's third page of photographs
Lewis's fourth page of photographs
Final page, dedicated to the memory of Lewis
Thank you for visiting Lewis's memorial page. Please do come back soon and visit him again.


View My Guestbook
Sign My Guestbook

Nadia A Hamer, Stockport, Cheshire. 11th March 2003
Email: nadiadorca@hotmail.com
Dedicated to the memory of Lewis David Bohdan Hamer Thompson


1 March 2001 to 13 January 2003