NORNADA
VACATIONS

Send your female norn out on LADY'S NIGHT!
Send your babies to DAY-CARE
Ok, this isn't a vacation, it's my friends creatures page-Go there anyway!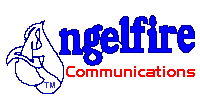 Yah! We now have a banner! Use this to link back to us!
This is our mascot, his name is Alfie, we now have a banner, but you can still use Alfie to link back here!
Welcome to Nornada! I hope that all you people visiting know about Creatures, made by Mindscape, because I really don't want to tell you all about it!
---
Nornada is run by ME! K8 you can e-mail me at kate_kozowyk@hotmail.com or my sister at e_loo@hotmail.com.
---
If you have any graphics that have HTML codes, or anyway to improve my site please help! E-Mail me pronto!
---
I am sorry! None of my downloads seem to work! If you could tell me how to make them work then PLEASE e-mail me
---
MORE COMING SOON!
---
GO SOMEWHERE ELSE ON MY PAGE

view my guestbook sign my guestbook

---
---
This Website Proudly Supports


Peace in Cyberspace!
May the World, no - The Universe gather together as ONE

---
Email: e_loo@hotmail.com