My Favorite Things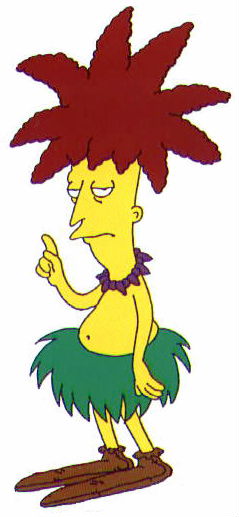 Take my Quiz on QuizYourFriends.com!
Mary Elizabeth Scott(cuz I know your just dying to know everything about me!!)
I'm 15 years old. My Bday is September 29, 1986
I'm a sophmore at RHS(waHOO!) Other than that I don't have a job.
I'm 5'4 with blue eyes and red hair which I've tried to dye ever color there is but you can barely ever see much difference. :-p
I'm single at the moment but I'm really not in a huge rush to go out w/ anyone unless they're just that hot/sweet/awesome-LOL
I spend most of my time sleeping, shopping, online, running, watching TV, watch movies, playing my keyboard/trombone and sometimes my bro's guitar, worring about my grades, and ummmm...other stuff?
I don't smoke, drink, or do drugs, so I'm not very cool.
I'm a perfectionist and I procrastenate always(and I can't spell, ha ha!)
When I took the personality test at www.thespark.com, it was sooo right(even my sarah said so!) I'm putting what it said on here: You are a PROBER ( Dominant Introverted Concrete Feeler )--curious, passionate, driven, and probing. You're the kind of person who can't leave well enough alone. You have a very strong personality and a sense of adventure. And you'd rather go out and experience things for yourself than take someone else's word for it. Some people probably think you're a maniac. People have a hard time believing you're an intelligent person. Perhaps there's a reason for this? Time will tell.
I took this test (I love fun tests!) I got in an email that is by the Human Relations Dept. I scored a 51 and and it said: Others see you as an exciting, highly volatile, rather impulsive personality; a natural leader, who's quick to make decisions, though not always the right ones. They see you as bold and adventuresome, someone who will try anything once; someone who takes chances and enjoys an adventure. They enjoy being in your company because of the excitement you radiate.
I took the Which Barbie are you test(jeez, i'm obsessed!) and it said: You are the Marilyn Monroe Barbie! You have a natural charisma and love attention. You want to entertain the world and people are drawn to your personality. On the other hand, you could also move to Los Angeles to become an aspiring actress/singer and eventually die hungry and alone, thinking that no one will ever see your talent. Ahh, well. You win some, you lose some.
Things I LOVE
MUSIC! I'm a music person! I listen to P.O.D., Dave Matthews, Blink, Dixie Chicks, Sugar Ray, Mandy Moore, Chili Peppers, LeAnn Rimes, Santana, Ludicris, Sting, everything!! I even like classical, (some, not the whiny kind)country, and oldies!! The fake, sound-a-like pop bands and singers that don't even write their own music can be ok sometimes if the songs got a good beat.
Diet Dr. Pepper, Mac 'N' Cheez, Chick-fil-A, Reese Puffs, cookie dough ice cream! mmmmm
Daisies and candles.
MOVIES!!! My faves are Moulin Rouge, Keeping the Faith, Center Stage, Inventing the Abbotts, The Whole Nine Yards, Quills, Fear, Mortal Combat, Office Space, The Yards, Zoolander, Meet the Parents, Forrest Gump, The Other Sister, it goes on and on!!!! Signs was awesome! I still can't be in the dark alone without feeling jumpy!
People who smile and laugh alot.
Anything having to do w/ Germany! I'm gonna live there on day!! hehe
Cavaliers and Celicas.
Watching The Simpsons, That 70s Show, Ally McBeal(Calista, Go eat something, please!!), SNL(better when Jimmy Fallon's on!!), Sex and the City, Prime Time Glick, Who's Line, Dark Angel, Buffy and others...I watch to much TV!
When people help other people, even if its not any big thing, just something you think is little or stupid.
The smell of gasoline and burning matches!
Things I don't love so much
Having diabetes.
Sweet potatoes.
Liars.
Scary movies(most of the time)
People who hate everything.
When teachers give you to much homework or homework on the weekends.
People that abuse their power.
Doing things I'm not good at.
Those little cubes where you have to match up the colors!! errr!