Home || E-board || Members || Meetings || Events || Pics || Forum || Contact Us
UNITING HOWARD GEORGIANS FOR 29 YEARS

The Georgia Club has been a proud organization of the Howard University community for twenty-eight years. It is a student run organization that was founded in 1977 by Robert J. Holley II, Garland R. Hunt and Michael D. Stinson. Since its founding, the Georgia Club has brought together students from all areas of the state for fun and service to all the communities we represent. With hundreds of dedicated members, the Georgia Club proudly bears the mantle of being one of the largest and most recognizable state clubs at Howard and is laying the foundation for more successful years by continuing to promote fellowship between students from the biggest state east of the Mississippi River. The Georgia Club consistently reaches out to youth and will always welcome Howard students from Georgia with open arms.
---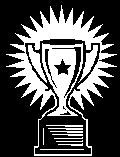 The club has selected its 2004-2005 Member of the Year! Click here to see who it is!
Its time for the 2006 Spring T-Shirts. To see the winning design click here!!
To place your order for our Spring 06 T-shirts please click here
The votes have been counted and its time to find out who the next E-board will be. To check out the winners click on the link here.
Our last General Body Meeting is in the books! Click here for a recap!
The first wave of pairs for the Bison 2 Bison Mentoring Program have been announced! Click here to see if you were paired up!
Georgia Week 2005 is history! Check here for pictures!
The Georgia Club has been featured in The Hilltop several times! Click here to read the articles!
Want to sound off on anything related to the Georgia Club? Click here to visit our message board!
Our Photo Gallery was updated on 12/13/04!
---
You can now pay your dues online! Click here to become an active member
For more information, e-mail the Georgia Club
Get more information on
the REAL HU
Find Bison Graduates


Last updated: 2/28/06 5:00 pm