MY 1929 BUICK
I bought my 1929 Buick Business Coupe in December of 1999. My wife and I traveled all the way to Kansas to get it, but it was worth it! I have spent the last year restoring it, and I am very proud to show off the finished product. My daughter created this web site for me as a surprise for Christmas 2000 so that I could share my pictures with everyone.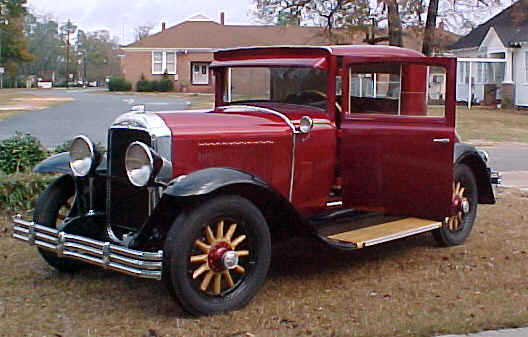 Look at the following pages for the pictures and other interesting web sites about classic cars:
Please email me and let me know what you think about my car!
curly66@planttel.net
Below is the address for my daughter's education page web site that she created. Be sure and look at the pictures of my "grandson" Willie (the Maltese) on the "personal page".
www.angelfire.com/ga3/crystalsclasspage