Prince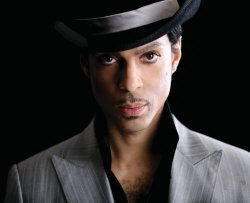 Upload videos at Bolt.
Prince Rogers Nelson was born in Minneapolis, Minnesota at Mount Sinai Hospital on June 7, 1958 to John L. Nelson and Mattie Shaw. John L. Nelson played in a jazz trio The Prince Rogers Trio, hence Prince's birth name. There are a number of myths regarding Prince's ethnicity and gender, some spread by Prince himself. The most pervasive is that he is the child of a black father and white mother, a myth later bolstered by the cult film Purple Rain starring Prince and fellow artists Morris Day of The Time, and Apollonia. In more recent years, it has been noted in numerous publications, including "The Chiq Files", published by Gwendolyn Kelly Boyer, that Prince's parents are in fact African-American. His mother had Italian ancestry. After the birth of his sister, Tika Evene in 1960, Prince saw his parents gradually drift apart. Prince's parents formally separated and he had a troubled relationship with his stepfather causing him to run away from home. He lived briefly with his father, who bought him his first guitar. Later, Prince moved in with a neighborhood family, the Andersons, and became friends with their son, Andre Anderson (later called André Cymone).

Upload videos at Bolt.
Prince and Anderson joined Prince's cousin Charles Smith in a band called Grand Central, formed in junior high school. Initially his involvement was just part of a mainly instrumental band that played clubs and parties in the Minneapolis area. As time went by and Prince's musical knowledge broadened he found himself dictating the arrangements to the rest of the band. Before long he had become the band's frontman. By the time Prince had entered high school, Grand Central evolved into Champagne and started playing original music already drawing on a range of influences including Sly Stone, James Brown, Jimmy Page and Jimi Hendrix.
In 1976, he started working on a demo tape with producer Chris Moon in a Minneapolis studio. He also had the patronage of Owen Husney, to whom Moon introduced him, allowing him to produce a quality demo. Husney started contacting major labels and ran a campaign promoting Prince as a star of the future, resulting in a bidding war eventually won by Warner Brothers Records. They were the only label to give Prince creative control of his songs and offered him a contract.
Controversy: 1975–1981 Pepe Willie, husband of Prince's cousin, was an influential presence in Prince's early career. Willie acted as mentor and manager, along with Husney, for Prince in the Grand Central days, and employed Prince in the studio for his own recordings. In 1977, Willie formed 94 East, a band with Marcy Ingvoldstad and Kristie Lazenberry. Willie enlisted the talents of Prince and Andre Cymone as session musicians for their studio recordings and in 1986 released the re-recorded tracks (except for Prince and Cymone's parts) from 1975–1977 as Minneapolis Genius. In 1995, the original recordings with Prince and Cymone were released by Willie as 94 East featuring Prince, Symbolic Beginning.
Prince's first album for Warner Bros, released in 1978, was titled For You. The majority of the album was written and performed by Prince, except for the song Soft and Wet (Music by Prince; Lyrics by Prince and C. Moon). Tommy Vicari was the Executive Producer in For You. Starting with For You, one can read in all of Prince's albums the now ubiquitous legend: Produced, Arranged, Composed and Performed by Prince. Prince spent twice his initial advance recording the first album, which sold modestly, making the bottom reaches of the Billboard 200, while the single "Soft and Wet" performed well on the R&B charts. In the album For You, Prince used Prince's Music Co. for publishing his songs.
By 1979, Prince had recruited his first backing band with Cymone on bass, Gayle Chapman and Matt Fink on keyboards, Bobby Z on drums and Dez Dickerson on guitar. Prince intentionally enlisted a multi-racial, mixed-gender group, much like the backing band of one of Prince's most salient influences, Sly Stone. He recorded his second, self-titled album still mostly on his own, which made the Billboard 200 and contained two R&B hits in "Why You Wanna Treat Me So Bad?" and "I Wanna Be Your Lover." These two R&B hits were performed [2] on January 26, 1980 on the TV show American Bandstand with his first backing band. For his second album, Prince used Ecnirp Music [3] - BMI for publishing his songs, which he would also use for the album Dirty Mind.
Prince first attracted attention for the colorful clothes he put on his 5 foot, 2 inch frame. He wore high-heeled shoes and boots, and when questioned by the press he remarked he liked the way he looked in them. In his early years, he liked to dress provocatively. He also was known to strongly flaunt and express his sexuality while on stage and in his music, which had people questioning his sexual orientation early on. This bought him some trouble as an opening act for The Rolling Stones' two Los Angeles Coliseum shows in 1981, where he was infamously pelted with garbage whilst wearing underwear and a trenchcoat. Prince was actually booed off the stage that night, a clip of which was later used by Prince for his "Pop Life" single in 1985 (if you listen, you can actually hear one member of the audience yell, "Throw the bum out!")
In 1980, Prince released Dirty Mind, a solo effort released using the original demos. On stage, Lisa Coleman replaced Chapman in the band, who felt the sexually explicit lyrics and stage antics of Prince's concerts conflicted with her religious beliefs. Dirty Mind was particularly notable for its sexually explicit material.
Prince supported Rick James in a 1980 tour with the label "punk funk" being applied to both artists, although it didn't sit comfortably with Prince. He recorded the album Controversy, released in 1981, with the single of the same name making international charts for the first time. In October of 1981, Prince perfomed "Partyup" on Saturday Night Live. Starting with the album Controversy, Prince used Controversy Music [4] - ASCAP for publishing his songs, which he would use for his following sixteen records until Emancipation came out in 1996.
Prince also wrote, produced, and in some instances performed on, the debut album for The Time, containing former members of Flyte Tyme, including frontman Morris Day. In the coming decade, Prince would also collaborate with Vanity (of Vanity 6), Apollonia (of Apollonia 6) and Sheila E. He also composed material, using former bandmates as another outlet for his prolific output. He also wrote hits for artists such as Sheena Easton and The Bangles and his songs would be covered in hit versions by artists as diverse as Chaka Khan, Tom Jones with The Art of Noise, and Sinéad O'Connor. O'Connor's cover of a song Prince initially wrote for The Family, "Nothing Compares 2 U," was a huge commercial success in 1990.
Purple Reign: 1982–1993 Prince was backed in the 80s by The Revolution, and in the 90s by the New Power Generation. He also worked on different occasions with famous jazz and funk musicians, such as Miles Davis, Larry Graham, George Clinton, and Maceo Parker. Throughout his career, Prince has also recorded with Ani DiFranco, Madonna, Kate Bush, Rosie Gaines, Carmen Electra, Gwen Stefani, Chuck D, Angie Stone, Chaka Khan, and Sheryl Crow.
Prince's Yellow Cloud Guitar at the Smithsonian Castle.In 1982 Prince released the 1999 double-album which proved to be a breakthrough album both in the U.S. and internationally, selling over three million copies. The title track was a protest about nuclear proliferation and become his first top ten hit internationally. With "Little Red Corvette" he joined Michael Jackson and Lionel Richie as part of the first wave of black artists on MTV and "Delirious" also went top ten on the Billboard Hot 100. The album was placed at number six in The Village Voice's annual Pazz & Jop critics poll. Stevie Nicks related a story in a television interview that she had come up with her 1983 song "Stand Back" after being inspired by the synthesizer part in "Little Red Corvette." When it was time to record the song, it happened that Prince was in Los Angeles near her recording studio. She called his people and soon afterwards Prince came by the studio, sat down at the synthesizer, and played the song-opening riff.
The original theatrical poster for Purple Rain (1984).Purple Rain (in conjunction with the film of the same name) sold over thirteen million copies in the U.S. and spent twenty-four consecutive weeks at the top of the Billboard 200. The film, while dismissed by humorist-critic Joe Queenan as "sexist, juvenile, and moronic," grossed over $80 million in the United States alone. However, Purple Rain would prove to be Prince's only cinematic success. Although Prince would later direct and star in Under The Cherry Moon (1986) and Graffiti Bridge (1990), both films were met with public indifference and critical derision. Two songs from Purple Rain, "When Doves Cry" and "Let's Go Crazy" would both top the U.S. singles charts and were hits around the world, while the title track would go to number two on the Billboard Hot 100. Simultaneously, Prince held the spot of number one film, number one single, and number one album in the U.S. Prince won the Academy Award for Best Original Score for Purple Rain, and the album ranks in the top 100 of Rolling Stone's 500 Greatest Albums of All Time, released in late 2003. When she overheard her twelve-year-old daughter, Karenna, playing "Darling Nikki" Tipper Gore founded the Parents Music Resource Center, which has spurred the use of "explicit lyric" stickers and imprints on album covers.
In 1985, after the U.S. Purple Rain Tour, Prince gave up live performances and making videos on the release of Around the World in a Day, which went to the top of the U.S. album charts for three weeks. Prince's ban on videos ended as the album stalled in the charts with a video for "Raspberry Beret" which reached number two on the Billboard Hot 100.
In 1986, Prince released the album Parade as a soundtrack to the film Under The Cherry Moon. The album went to number three on the Billboard 200 album chart and number two on the R&B album charts. The first single, "Kiss," would top the Billboard Hot 100. At the same time, "Manic Monday" by The Bangles reached number two on the Hot 100, which Prince had written under the pseudonym "Christopher." Following the film and album, Prince returned to touring with a stripped-down show.
1987's acclaimed Sign "☮" the TimesSome of Prince's music mixes spirituality and sensuality. "I Would Die 4 U," refers to Jesus. "The Cross," from Sign "☮" the Times, is a stronger reference to Prince's Christian beliefs. Sign "☮" the Times, released in 1987 as a double album, reached the top 10 of the Billboard 200 and achieved perhaps the greatest critical acclaim of his career, topping the annual Pazz & Jop critics poll, and reaching the top 100 of Rolling Stone's 500 Greatest Albums of All Time list.
Following the album, Prince launched the Sign "☮" the Times Tour in Europe. At the end of the last tour Prince disbanded his long-time performance band, known since the release of the movie and album Purple Rain as The Revolution, and parted ways with Wendy Melvoin, Lisa Coleman, Bobby "Z" Rivkin, and Mark Brown (Brown Mark). His follow-up live performance band retained Matt Fink on keyboards, and added Boni Boyer on keyboards, Sheila E on drums, Levi Seacer, Jr. on bass, and Miko Weaver on guitar. In 1987, a live concert film was shot of the Sign "☮" the Times Tour in Rotterdam and Antwerp. Portions were re-recorded and the performances mimed in the soundstage of his newly-opened Paisley Park Studios complex in Chanhassen, Minnesota. Housing three complete recording studios, and a complete soundstage for performances and video production, the studios have been Prince's playground since their opening. Situated near his home in Minnesota, Paisley Park has allowed Prince to record at the drop of a hat.
1987 saw the potential for two of pop's biggest stars coming together to perform a duet. Michael Jackson talked with Prince about performing a duet together for the title track of his new album Bad. Prince liked the idea, seeing as Jackson was his main rival in pop stardom, so he agreed to it. However, Jackson and Prince ended up having creative differences in the lyrics and beats for the song. Finally, Prince left the project when he thought Jackson wasn't making the song dark enough. Jackson ended up cutting the title track for the album on his own, and it went to number one on the charts.
Also In 1987, Prince recorded The Black Album, a funk-oriented album whose erotically-charged lyrics were considered so blatant that it was not officially released. The album circulated through the bootleg underground music world until it was finally given an official release in 1994. The 1988 album Lovesexy was Prince's spiritual answer to the dark message of The Black Album. Lovesexy was a disappointment in its chart performance, only reaching number eleven on the Billboard 200. The Lovesexy Tour in the U.S. also proved to be commercial disappointment. Prince lost money as dates failed to sell out. Prince recouped his losses with the European and Japanese legs of the tour.
In 1989, Prince would record the soundtrack for Batman, which would return him to the top of the U.S. album charts, with the single and worldwide hit "Batdance" reaching the top of the Billboard Hot 100. Prince next released the film sequel to Purple Rain, titled Graffiti Bridge, which performed poorly at the box office. The soundtrack featured Prince and other artists such as Tevin Campbell, Mavis Staples of the Staple Singers, and Morris Day and The Time. It would reach a chart peak of number six in the U.S. and number one in the UK.
The Diamonds and Pearls album in 1991 gave Prince album charts success with the song "Cream" giving him his fifth U.S. number one single. Diamonds and Pearls also marked the debut of the New Power Generation featuring rapper Tony M, Rosie Gaines on vocals, Michael Bland on drums, Levi Seacer and Kirk Johnson on guitar, Sonny T on bass, and Tommy Barbarella on keyboards.
Having mysteriously thanked Kate Bush in the credits of his Diamonds And Pearls album, Prince worked on Bush's 1993 album, The Red Shoes. Collaborating chiefly on the song "Why Should I Love You," Prince added bass, guitar, keyboards, his vocals and other arrangements to the mix. This would be the final "Prince" credit, until 2000. Kate Bush reciprocated in 1996 and is featured on background vocals on the Emancipation track, "My Computer."
Prince's twelfth album was titled "," dubbed by critics as The Love Symbol Album. It reached the top ten of the U.S. album charts. In 1993, he would change his name to (often represented in ASCII text as O(+>. The symbol is said to be a melding of the symbols for male and female. Due to being unpronounceable, he was often referred to as "The artist formerly known as Prince," "TAFKAP," or simply "The Artist." In 1993, at the request of Warner Bros., released a 3-CD greatest hits compilation entitled The Hits/The B-Sides. The first two discs were also sold separately as The Hits 1 and The Hits 2. In addition to featuring the majority of 's hit singles (with the exception of "Batdance," which was strangely omitted), The Hits includes an array of previously hard-to-find recordings, notably B-sides spanning the majority of Prince's career, as well as a handful of previously unreleased tracks, such as the Revolution-recorded "Power Fantastic." A new song, "Peach," was chosen as a promotional single to accompany the album. Unfortunately, neither the album nor single performed as well on the charts as and Warner Bros. would have hoped. To this day, however, The Hits remains the closest thing to a definitive overview of 's musical output from 1978 to 1993.
Behind the name change In 1994, during negotiations regarding the release of 's album The Gold Experience, a battle between Warner Bros. and ensued, struggling over the artistic and financial control of 's output. During that time, appeared in public only with the word "SLAVE" written on his cheek. explained his name change as follows:
The first step I have taken towards the ultimate goal of emancipation from the chains that bind me to Warner Brothers was to change my name from Prince to . Prince is the name that my Mother gave me at birth. Warner Bros. took the name, trademarked it, and used it as the main marketing tool to promote all of the music that I wrote. The company owns the name Prince and all related music marketed under Prince. I became merely a pawn used to produce more money for Warner Bros….
I was born Prince and did not want to adopt another conventional name. The only acceptable replacement for my name, and my identity, was , a symbol with no pronunciation, that is a representation of me and what my music is about. This symbol is present in my work over the years; it is a concept that has evolved from my frustration; it is who I am. It is my name. 's strategy behind the name change seems to have been to reinvent himself, going back to a smaller audience to redevelop his style. One commentator noted:[5]
Prince started his career as a big R&B star with limited mainstream success. At that point, he left the middle of the road and headed for the ditch. In 1980, it was risky to record new wave songs with lusty lyrics that assured no radio airplay (the classic Dirty Mind), but it paid off. Critics took notice and he became an underground favorite. This paved the way for his huge success with 1999 and Purple Rain. Certainly that was the pinnacle of his career, as far as worldwide earnings and universal adulation are concerned. But by heading for the ditch again, by changing his name and experimenting with his style, by lowering his stock value and escaping his record contract, has become an underground artist again. In late 1996, the first collection of music since his break with Warner Bros. appeared in record stores, a sprawling three-hour extravaganza integrating great dance grooves and slow-burning ballads. Critical response has been overwhelmingly positive, and sales have been brisk despite the high price of a 3-CD set. It's no coincidence that he titled this album "Emancipation."
Chaos and Disorder: 1994–2003
Prince's look, circa 1995.In 1994 Prince's attitude towards his artistic output underwent a notable shift. He began to view releasing albums in quick succession as a means of ejecting himself from his contractual obligations to Warner Bros. The label, he believed, was intent on limiting his artistic freedom by insisting he release albums on a more sporadic basis. He also blamed it for the poor commercial performance of his latest work (namely The Love Symbol Album), feeling it had failed to market the album effectively. Out of this state of affairs a proposal came about to subject the aborted Black Album to an official release, approximately seven years after its initial creation. This new release, which was already in wide circulation as bootlegs, also sold relatively poorly.
Following that disappointing venture, Warner Bros. succumbed to Prince's wishes to release an album of new material, to be entitled Come. The label had refused to grant the album a release in the past, believing the music on it to be dreadfully mediocre and lacking a potential hit single. When Come was eventually released, it confirmed all of Warner's worst fears. It became Prince's poorest-selling album to date, struggling to even shift 500,000 copies. Even more frustrating was the fact that Prince insisted on crediting the album to "Prince 1958–1993."
Prince pushed to have his next album The Gold Experience released simultaneously as "" material. As a test case, Warner Bros. allowed the single "The Most Beautiful Girl In The World" to be released via a small, independent distributor, Bellmark, in February 1994. The release was successful, reaching #3 on the U.S. Billboard Hot 100 and #1 in many other countries, but this was not to be a forerunner of what was to come. Warner Bros. still resisted releasing The Gold Experience, fearing poor sales and citing "market saturation" as a defense. When eventually released in September 1995, The Gold Experience failed to sell well, despite reaching the top 10 of the Billboard 200 initially.
The Chaos And Disorder album of 1996 was his final album of new material for Warner Bros., and was one of his least successful. Prince attempted a major comeback later that year, when, free of any further contractual obligations to Warner Bros., he released Emancipation. The album was released via his own NPG Records with distribution through EMI. To publish his songs, in Emancipation, Prince for the first time did not use Controversy Music - ASCAP, which he had used in all his records since 1981, rather he used Emancipated Music Inc.[6] - ASCAP. While certified Platinum by the RIAA, some critics felt that the sprawling 36-song, 3-CD set (each disk was exactly 60 minutes long) lacked focus. Emancipation would be Prince's first album in which he would include covers of songs of other artists; for example, CD number three includes Joan Osborne's top 10 hit song of 1995 "One of Us" [7]. Other covers on the album include "Betcha By Golly Wow!" (written by Thomas Randolf Bell and Linda Creed) [8], "I Can't Make You Love Me" (written by James Allen Shamblin II and Michael Barry Reid) [9] and "La-La Means I Love You" (written by Thomas Randolf Bell and William Hart) [10].
Prince married Mayte Garcia, backup singer and dancer, on Valentine's Day of 1996. Emancipation was largely dedicated to their union and their then-unborn child. The child, rumored to have been named Gregory, was born with Pfeiffer syndrome, a rare skull disease and died shortly after birth. This tragic event may have contributed to marital troubles, leading to an eventual annulment of their marriage in 1998.
Prince released Crystal Ball, a 4-CD collection of unreleased material, in 1998. The distribution of this album was shambolic, with some fans pre-ordering the album on his website up to a year before it was eventually shipped to them, and months after the record had gone on sale in retail stores. The Newpower Soul album released three months later failed to make much of an impression on the charts.
In 1999, Prince once again teamed up with a major record label, this time Arista Records, for a new album, Rave Un2 The Joy Fantastic. In an attempt to make his new album a success, Prince gave more interviews than he'd ever done in his career. However, Rave Un2 The Joy Fantastic failed to make much of a commercial impression. A few months earlier, Warner Bros. had also released The Vault: Old Friends 4 Sale, a collection of unreleased material recorded by Prince throughout his career, and his final recording commitment on his contract with Warner Bros. The greatest success he had during the year was with the single "1999: The New Master," released in time for Prince to collect a small portion of the sales dollars Warner Bros. had been seeing for the album and singles of the original 1999. Both critics and fans panned "The New Master", declaring it unimaginative.
A pay-per-view concert, "Rave Un2 The Year 2000", was held on December 31, 1999 and had appearance by many guest stars such as Lenny Kravitz, George Clinton and The Time. It was released to home video the following year. Also, a remix album, Rave In2 The Joy Fantastic, was released exclusively through Prince's NPG Music Club in April 2000.
2002's One Nite Alone...Live!On May 16th of 2000, he ceased using the name "" and started to use the name "Prince" again after his publishing contract with Warner-Chappell expired. In a press conference stating that he was now free from undesirable relationships associated with the name "Prince," he formally reverted to his original name and opened the door to endless "The Artist Formerly Known As The Artist Formerly Known As Prince" digs. However, Prince still uses the symbol as a logo occasionally, and continues to play a -shaped guitar.
On December 31st of 2001, Prince married his former Paisley Park employee Manuela Testolini in Hawaii and supposedly became a Jehovah's Witness.[citation needed]
For the next three years, Prince primarily released new music through his Internet subscription services, first NPGOnlineLtd.com, and now NPGMusicClub.com. However, two albums which showcased the substantial influence of jazz music on Prince did surface at record stores for the general public: The Rainbow Children in 2001, and the all-instrumental N.E.W.S in 2003. The latter received a Grammy nomination for Best Pop Instrumental Album. In 2002, he released his first-ever live album, One Nite Alone... Live!, which features recordings of performances from the One Nite Alone tour. The costly 3-CD box set, which also includes a disc of "aftershow" music called It Ain't Over!, failed to make an impact on the charts. During this time Prince sought to engage more effectively with his fan base via the NPG Music Club, pre-concert sound checks, and at yearly "celebrations" at Paisley Park. Fans were invited into Prince's studios for tours, interviews, discussions and music-listening sessions. Some of these fan discussions were filmed for an unreleased documentary, directed by Kevin Smith. Smith discusses what happened during those days at length in his An Evening with Kevin Smith DVD -- more information here [11] and here [12]. Performances were also arranged to showcase Prince himself, as well as related artists and guests (including Alicia Keys, The Time, Erykah Badu, Nikka Costa, George Clinton, Norah Jones and others).
The return of Prince On February 8, 2004, Prince made a significant leap out of obscurity by appearing at the Grammy awards with Beyoncé Knowles. The duo were allegedly selected as a last-minute replacement for Janet Jackson, whose controversial incident at Super Bowl XXXVIII the week before had made her an undesirable choice to appear at the awards ceremony. In a performance that opened the show, Prince and Beyoncé ripped through a medley of classic Purple Rain songs, namely the title track, "Let's Go Crazy" and "Baby I'm a Star." The performance also featured a rendition of Beyoncé's "Crazy in Love."
The following month Prince was inducted into the Rock and Roll Hall of Fame. The award was presented to him by Alicia Keys, along with Big Boi and André 3000 of OutKast. As well as performing a trio of his own hits during the ceremony, Prince also participated in a tribute to fellow inductee George Harrison in a rendition of the deceased artist's "While My Guitar Gently Weeps." The performance was mostly led by Tom Petty, but also featured Jeff Lynne and Harrison's son, Dhani. The tribute shed notable light on Prince, who concluded the performance with a lengthy guitar solo (video).
In April 2004, Prince released Musicology through a unique one-album agreement with Columbia Records. This deal, which meant that Columbia was obliged to distribute and promote the album, was constructed in such a way that ensured Prince himself still garnered the majority of the royalties (as he had been accustomed to through his own independent music service). The album, which rose to the top 5 in the album charts of several countries (including the United States, United Kingdom, Germany and Australia), featured some of the artist's most economical and commercially appealing music in years. That same year, Pollstar named Prince the top concert draw among musicians in America. Grossing an estimated $87.4 million, Prince's Musicology tour was the most profitable tour in the industry during 2004. The artist played an impressive run of 96 concerts, the average ticket price for each being $61. [13] Further highlighting the success of the album, Prince's Musicology went on to receive two Grammy wins, for Best Male R&B Vocal Performance for "Call My Name" and Best Traditional R&B Vocal Performance for the title track. It was also nominated for Best R&B Song, Best R&B Album, and Best Male Pop Vocal Performance for "Cinnamon Girl." [14] The album became the artist's most commercially lucrative since Diamonds and Pearls, partly due to a radical scheme devised on his part which enabled copies of the album presented to those who purchased tickets on the Musicology tour to be included in the album's overall sales as compiled by Billboard.
Prince has worked with PETA to promote a compassionate and healthy vegetarian lifestyle.
In December 2004, Prince was chosen by Rolling Stone magazine's readers as the best male performer and most welcome comeback. During that same month, Prince was named number five on the Top Pop Artists of the Past 25 Years chart.
In February 2005, Rolling Stone magazine published the list of top money makers of 2004; Prince was on top with estimated net earnings of $56.5 million
In March 2005, Prince won an NAACP Image Award for Outstanding Album (Musicology) and a Vanguard Award.
In April 2005, Prince played guitar (along with En Vogue singing backing vocals) on Stevie Wonder's first new single in six years, "So What The Fuss." The single debuted at number thirteen on the Billboard Adult R&B chart.[19] Despite rumours of an appearance or duet with Stevie Wonder at Live 8 in Philadelphia, Prince did not perform at the concert.
In the aftermath of Hurricane Katrina, which devastated the city of New Orleans on August 29, 2005, Prince offered a personal response by recording two new songs, "S.S.T." and the instrumental "Brand New Orleans," at Paisley Park in the early hours of September 2. The artist, in a typical moment of inspiration, played all instrumental and vocal parts without collaboration. These recordings were quickly dispersed to the public via Prince's NPG Music Club, and "S.S.T." was later picked up by iTunes, where it reached number one on the R&B chart. On October 25, Sony Records released a version of the single on CD.
Prince's album cover for 3121.On December 9, 2005, it was reported that Prince had determined an agreement with Universal Records to release his next album, 3121. This deal is believed to be similar to that which the artist struck with Columbia Records for Musicology. The debut single put forward from the album was the Latin-tinged "Te Amo Corazon," the video for which debuted on VH1 on December 13, and was directed by actress Salma Hayek. The piece was filmed in Marrakesh, and showed Prince accompanied on-screen by Mía Maestro. She was also present at a brief press conference which Prince made in promotion of the new single and video. The video for "Black Sweat," the second single from 3121, premiered on February 2, 2006, demonstating a rather more minimalistic approach both in the sound of the song and the style of the video. Prince is also believed to have a concert tour in the works to promote the new album.
On February 4, 2006, Prince was the musical guest on Saturday Night Live, where he performed two new songs, the guitar-driven "Fury" and "Beautiful, Loved & Blessed," with up-and-coming R&B singer Támar. Both are featured on Prince's own 3121, with "Beautiful, Loved & Blessed" also appearing on Tamar's album, titled Beautiful Loved & Blessed (due for release on May 2, 2006).
On February 15, 2006, Prince performed at the Brit awards alongside Wendy, Lisa and Sheila E. He played "Te Amo Corazon" and "Fury" from 3121, and "Purple Rain" and "Let's Go Crazy" from Purple Rain, in a performance which was generally regarded as the best of the night.
Ultimate is the title of Prince's latest greatest hits compilation album. Originally slated to be released in North America on 14 March 2006, the album was cancelled just days prior to its release. However, copies were already available in some retailers and have been sold.
The double disc set is slated to consist of one CD of hits, while the second disc will contain extended versions and mixes that, for the most part were previously unavailable on CD. Artwork for a promo copy [20] revealed that the selection included these tracks: "Let's Go Crazy (Special Dance Mix)," "Little Red Corvette (Dance Remix)," "Let's Work (Dance Remix)," "Pop Life (Fresh Dance Mix)," "She's Always In My Hair (12" Version)," "Raspberry Beret (12" Version)," "Kiss (Extended Version)," "U Got The Look (Long Look)," "Hot Thing (Extended Remix)," "Thieves In The Temple (Remix)," and "Cream (N.P.G. Mix)."
3121 was leaked to the internet on March 6, 2006. Prince achieved his first career number-one debut on the Billboard 200 (in the issue dated April 8, 2006) with 3121. The set sold 183,000 copies in the United States in its first week, according to Nielsen SoundScan. It also debuted at number one on Billboard's Top R&B/Hip-Hop Albums tally. [24]3121 also took over the number one spot on Billboard's European Top 100 Albums chart the following week, giving the legendary artist his highest charting international album of the decade.
On May 24, 2006, Prince performed "Lolita" and "Satisfied" from his album 3121 on the last results show of the fifth season of American Idol. He was the only artist to perform without any contestant in the episode. The infamous judge on the show, Simon Cowell, has recently turned his barbed comments toward the artist saying, "It just tells you how selfish he is. He comes on, not a word—'I'm not gonna sing with anybody else, I'm not gonna say goodbye.' Thank you for your generosity, Prince." in regard to Prince's late arrival and abrupt departure.
On June 12, 2006, Prince was honoured with a Webby Lifetime Achievement Award in recognition of his "visionary" use of the Internet that included becoming the first major artist to release an entire album—1997's "Crystal Ball"—exclusively on the Web. "Everything you think is true," Prince said, coming in under the five-word limit and leaving everyone wondering what he meant as he launched into a solo number. The performance ended abruptly as he suddenly chucked his guitar back over his head with a crash and raced off to a waiting limousine.
On June 27, 2006, Prince appeared at the BET awards. He was awarded Best Male R&B artist. In his acceptance speech he told the crowd that he was surprised but honored to receive the award. He also thanked Jehovah, Chaka Khan, Stevie Wonder, India.Arie, and Yolanda Adams. Later in the evening Prince participated in a tribute to Chaka Khan with the other artists he had named in his speech. The tribute was part of Chaka Khan's lifetime acheievement award given to her that evening. Prince also closed the show, alongside Támar, with his song "3121" from his album of the same name. He was joined onstage by musician will.i.am from The Black Eyed Peas.
At 12:00 AM on July 4, 2006, to the dismay of his fans, Prince abruptly shut down his official NPGMC website citing the following:
Greetings Family,
The NPG Music Club has been in xistence 4 more than 5 years. In that time we've learned a great deal from each other and about this brave new online world we have all chosen 2 b part of. The members we have been 4tunate enough 2 have join r family have truly made this the best music club any artist could ever dream of. And all the things we have been a part of 2gether -- the concerts, the celebrations, the soundchecks, the discussions and the un4gettable music -- have shown us what a New Power Generation can truly b. We thank u from r hearts 4 sharing urselves and ur love of the music with all of us. It has been a blessing.
Once the NPG Music Club won the 2006 Webby Award, discussions within the NPG began 2 center on what was next. What's the next step in this ever-changing xperiment? The achievements of the past cannot be questioned and we are truly grateful 4 everything that has been accomplished. But in its current 4m there is a feeling that the NPGMC gone as far as it can go. In a world without limitations and infinite possibilities, has the time come 2 once again make a leap of faith and begin anew? These r ?s we in the NPG need 2 answer. In doing so, we have decided 2 put the club on hiatus until further notice