---
---
Great Prices
Hand Made Knives!
---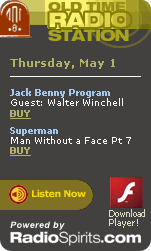 ---
Believe it or not...
While sitting at your desk, lift your right foot slightly off the floor and make clockwise circles with your foot. Now, while doing this, draw the number "6" in the air with your right hand. Your foot will change direction
to counter clockwise...
You can't help it!
---
The Rock River Carvers Association is located in Sterling/Rock Falls Illinois.
A non-profit group dedicated to educating the public & promoting the fine Art of Wood Carving,
through monthly meetings, classes/workshops, & an annual show.
---
THE NEXT MEETING OF THE RRCA IS WED- Sept. 14th (6:30 PM)
---
Find THOUSANDS of Patterns and download them to your computer in minutes!
Or You can -- order a cd or Book full of Patterns!
REMEMBER... You might be using a pattern,
but each persons own style helps create a wonderful UNIQUE Work of art!
---
FREE ISSUE OF WOODCARVING ILLUSTRATED!
If you don't already subscribe to this great magazine, here's your chance!