Corporal Robert Culver - 58th Regiment, United States Colored Infantry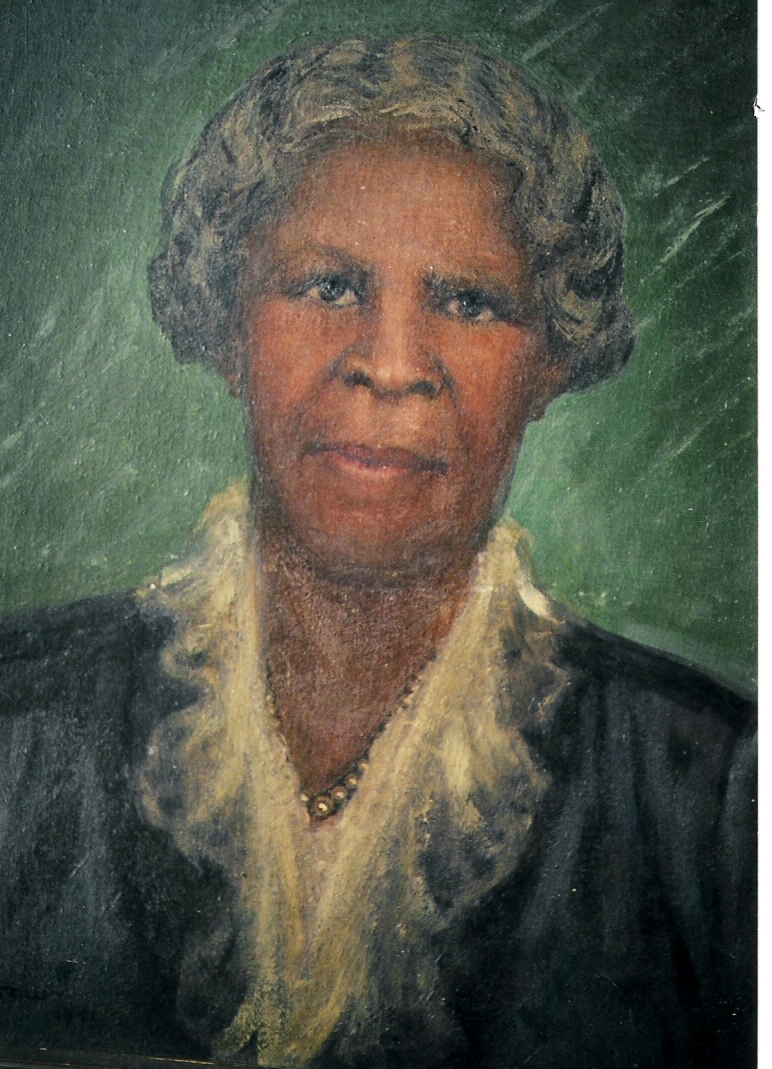 Anna Culver Markham
May 15, 1874 - January 10, 1956
Grandniece of Robert Culver
Daughter of Daniel & Margret Humpheys Culver
Wife of James Markham
Photo Courtsey of James Scott
"After dat de Yankees come a swoopin' down on us. My own pappy took off wid'em. He j'ined a company what fit at Vicksburg. Dey put a pick in his han' stid o' a gun. Dey made 'im dig a big ditch in front of Vicksburg." Ex-Slave Charlie Davenport of Mississippi
Remembering Robert Culver aka Rob McNeill
(1833 - 1924)
Written by Linda Durr Rudd
Robert C. Culver was born between 1828 and 1837 in Robeson County, North Carolina, near Fayetteville. His parents were Mike Culver and Flora McNeill. Flora and her children were the slaves of Malcolm "Saddler" McNeill of Robeson County. Malcolm died April 8, 1833 and his estate was distributed among his wife and children. Flora, with her increase, and her son Daniel were allotted to Malcolm's son John David McNeill. Flora's son Port were allotted to Malcolm's son Hector McNeill. Robert was not a part of the allotment of Malcolm's slaves. Robert gave his date of birth as October 15, 1833, therefore, he was born after Malcolm's death.
John David McNeill, along with his slaves, left North Carolina after the deaths of his parents. John arrived in Mississippi between 1836 and 1838. He lived in Warrenton, Warren County, MS, and according to Robert's brother Port, McNeill stayed in Warren County for over two years before he settle in Caseyville, MS. McNeill is first seen on the 1850 Copiah County federal census in Mississippi near Caseyville.
Farming was Robert's occupation. He was described as 5 feet 8 inches tall with dark eyes, hair and complexion. He lived most of his life as a slave on the John McNeill's plantation. John McNeill owned six slaves in 1850. Four of those slaves were Flora and her three sons, Daniel, Port and Robert. John died in 1854 and his wife Nancy Gilchrist McNeill died in 1858, leaving his slaves and Nancy's slaves to be held in trust with her brother, John Gilchrist of Caseyville, until their four minor children were of legal age. Robert was appraised for $1250 on John McNeill's 1858 inventory listing of his slaves.
During the Civil War, Robert and his brother Port left John Gilchrist's plantation going to Natchez, MS, where they both enlisted as privates on September 15, 1863 with the 58th Regiment, United States Colored Infantry, Company K. Robert mustered out as a corporal at Vicksburg, MS, on April 30, 1866.
After his discharge in Vicksburg, he went back to Natchez with his brother Port and remained there untill 1867. Leaving his brother in Natchez, Robert moved to Franklin County, MS. He lived various places including on the Hugh Fairley's place in Jefferson County, MS. Eventually, he went back to the old plantation where his former owner's son George A. McNeill resided. Robert resided in Lincoln County until 1889 when he moved to Copiah County, Wesson, MS.
On November 15, 1874, Robert married Alva ? in Jefferson County, MS. The couple had several children. The children were Kaye, Sarah, Mary, Henry, Annie, Lula, and James
Robert begun applying for invalid pay in 1891. He reported he was unable to support himself. Robert was granted a pension of $6 monthly due to partial inability to earn support by manual labor due to rheumatism. As he aged, his health difficulties included poor eyesight, heart problems, senility, old age, and shortness of breath. He was severely underweight. His last recorded weight in his pension records was 124 lbs at 5 feet 8 inches tall. His final documented pension payment was $50.
Dr. J. J. McLean of Jefferson County, MS, gave a physician's affidavit concerning Robert's health. "I knew the man as a slave before the war. I was the family physician of his owner. Have known him since his discharge from the army. He is disable for manual labor because of rheumatism and weak eyes."
Discrepancies with his birth year prevented him from receiving timely increases in his rate of pay. Throughout his application his age coincided with his reported birth date of October 15, 1833. Robert presented this sworn statement to the pension board.
Robert "...says that he has no bible record nor any other record of his age except what was told him by his former owner J. D. McNeal and Mr. Calvin Blue who knew him when he was a slave in North Carolina. And he further states that he knows no way that he can get any record of his age as all the people who knew his age is dead so far as he knows."
At enlistment, Robert reported his age as 26 years which would make his birth year 1837. The military pension board choose to designate his official birth date as October 15, 1837.
Robert died February 07, 1924 in Caseyville, Lincoln County, MS, of organic heart disease. His reported age was about 96 years. He was buried in the Galilee AME Church Cemetery in Caseyville, Lincoln County, MS.
Census Information for Robert Culver and Family
1870, Lincoln County, Page 53
Robert Culver, 32, 1837, NC
C., 22, 1847, AL
Millie, 7, 1862, AL
Robt, 1, 1868, MS
Flora, 80, 1789, NC (Robert's mother, Flora reported her parents birthplace as Africa on the 1880 federal census.)
John, 38, 1831, NC (Robert's brother)
1880, Lincoln County, Page 121A, SD53-ED35
Culver Robb, 35, MS
Alva Robb, 36, wife , MS
Cala Robb, 20, daughter, MS
Mary Robb, 16, daughter, MS
James R. L. Robb, 5, son, MS
Sarah Robb, 3, daughter, MS
1900, Copiah County, V13-ED391-S12-L41
Robert Culver, 67, October 1833, MS
Alivam, wife, 49, May 1851, MS
James, son, 4, July 1895, MS
Sarah, daughter, 22, July 1877, MS
Mary, daughter, 19, April 1881, MS
Henry, son, 17, July 1883, MS
Annie, daughter, 14, December 1885, MS
Lula, daughter, 12, May 1888
1910, Copiah County, ED51-S12
Robert Culver, 60
Melva, wife, 60
Annie, daughter, 23
Lula, daughter, 21
Leniza Tuliver, granddaughter, 14
1920, Copiah County, V13-ED53-S4-L12
Robert Culbert, 81, NC
Alva, wife, 75, MS

---
---
Notes
Malcolm McNeill of Robeson, Fayetteville, North Carolina, married Catherine "Katie" Torrey, daughter of David Torrey. This couple had twelve children.
The will of Malcolm McNeill is not clear that Mike Culver was a slave of Malcolm McNeill. A Mike was listed in McNeill's will and Mike was given to Malcolm's son Hector along with Port also known as John Culver. The pension records of John Culver reveal that Mike Culver died near the age of 100 years long before the Civil War.
Mike and Flora also had daughters who remained in North Carolina. Robert's pension records did not reveal the names of the sisters.
John David McNeill married Nancy Gilchrist, daughter of Malcolm Gilchrist and Anna Galbraith. The couple had four children. The children were George A. McNeill, John M. McNeill, Narcissa Jane McNeill, and Davidella McNeill.
According to the 1860 Copiah County Slave Schedule, John Gilchrist owned 18 slaves and he held in trust 14 slaves as a agent of minor. John born about 1816 married Martha Ann McMillan.
Calvin Blue was born in 1819 in Richmond County, North Carolina. He was the son of John Blue and Effie Gilchrist. Calvin boarded with John McNeill and his family when he first arrived in MS to teach school. He married Maria McLaurin and Rebecca Jane Buie, both in MS. Calvin owned 26 slaves according to the 1860 Copiah County Slave Schedule. Calvin died in Copiah County, MS, in 1896.
Caseyville, MS, was a village located in Copiah County prior to 1870. After county lines were redrawn to form Lincoln, Caseyville became a part of Lincoln County.
---
---
Sources