1964 Ford Zephyr 4 - Cabriolet
Ok, you've never seen one before!!!! neither had i until a quick thumb through the local freeads had me wondering!!!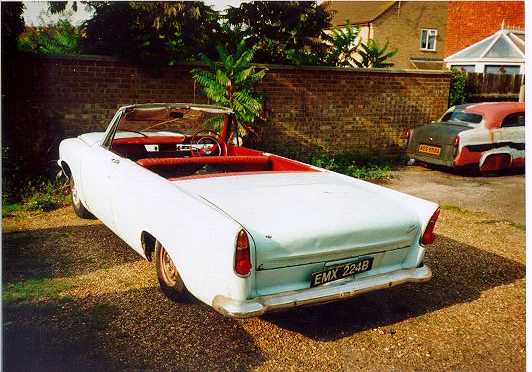 It looks Good?............... Oh yeah!!!
Supposedly an early ford prototype. the rear doors have been welded the floor has been strengthened and the dash has lovely little additions on the A-posts. The rear parcel shelf has been plated and when i bought it it was way down in the weeds - with a very ugly set of lowering blocks.
DARE TO BE DIFFERENT
WHAT A RIDE !!!!!!!! IT CREATES THE FEELING INSIDE