L'EST WE FORGET
This page is to honor Vietnam Vets. I served in 199th Infantry Brigade and 1st. Cav!!!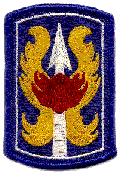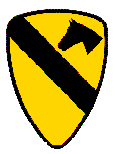 I am a patriotic American and a Vietnam Veteran. I served three years in Vietnam, as a Medic. I have strong feelings about the POW/MIA issue. This page is my feeble atttempt to offer a tribute to all Vietnam Veterans, especially those who did not come home. To them the ultimate sacrifice was made.We must not forget!!
199th Infantry Patch
1st.Cav.Patch
"All gave some, some gave all. Some stood true for the red, white and blue and some had to fall.If you ever think of me, think about your liberty, recall,yes recall, some gave all" From a song by Billy Ray Cyrus.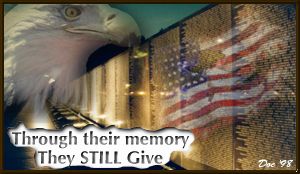 Graphic by Doc
Graphic byDoc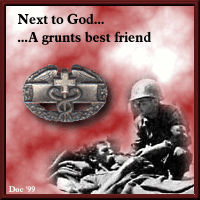 Graphic byDoc





Some of My Favorite Websites
Redcatcher's Home Page
1st.Cav.Association Home Page
My Vietnam Photos
Vietnam Remembering Those Who Served

Graphic by Dovesong

Background by Angel Graphics
Sign My Guestbook
View My Guestbook