! Created with CompuWorks Web Page Publisher>
Note: You will be redirected to the usaprophet.com in 10 sec. You are not able to get back to this page by clicking the browser back button.

Stephen L. Bening Financial Ministries

God Provides The Vision-We Accomplish It With His Talents and Assistance
For An Up To Date Version Of This Website, see USAPROPHET.COM
Stephen L. Bening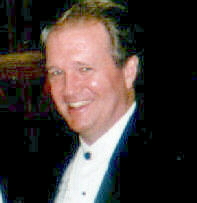 "September 29, 1991, I was fired from my position as an executive in a large US Company. Very soon thereafter, while in prayer, the Lord told me that He had called me to "financial ministry". This was confirmed a month later, through a stranger who I later discovered was apostle Blitz Robinson. In a vision, Blitz had seen me, no longer in my corner Penthouse office, but in a storefront...no longer in my suit, but in common clothes...helping people with all kinds of things. Blitz had seen this vision, and given it to my pastor, before I was fired from my job, and I didn't know about it until later on. Since 1991, that is what I have been using my talents to do. When God called me as a prophet, I was still a certified public accountant. Now, I am a financial minister. I help people with their financial messes and problems."
---
---
We provide our clients with an unusual assortment of accounting, bookkeeping, taxation, grant writing, business plan preparation, SBA loan application, capital funding, web services, asset protection and estate planning and business valuation services for small and medium sized businesses. But we also provide the extra's mentioned above that Christian ministers have specific need for.
Don't be misled by cheap offers for incorporation services. Corporate articles prepared by boiler plate preparers will never successfully qualify for 501 c 3 exemption unless they are conformed to the Internal Revenue Code. We have the experience to do the job right: the first time.
---
---

Click Below to Send Email to Stephen L. Bening at:
stephen@usaprophet.com


---
---