Welcome To Florida Polkas!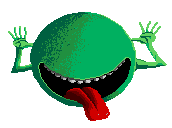 Swim with the dolphins by day and POLKA by night!
This is the sometimes unpredictable home of the Florida Polka Information Site. Check back soon for 2006 schedules and updates - it's going to be an awesome year! FINALLY - - All new pictures will be posted this year - uncensored!

Thanks for stopping in!

Sign My Guestbook View My Guestbook

Check out....
2006 Dancing Schedule
Links to Other Polka Sites on the Web
Hollywood PAC Pics
Old USPA Pics! (Soon to be Updated!)
The Beat at USPA
Lenny at Vero

Email: tntrazz@aol.com