Founding Florida Pioneer Settlers & Their Descendants - IIBy Jean Mizell
My Favorite Links
Click here to go to PONS Family, 4-17-00, page 1
Click here to go to STOKES Family page 2
Click here to go to HODGES Family page 8
Click here to go to ATKINSON Family page 5
Click here to go to BRADLEY Family page 6
Click here to go to GEIGER Family page 7
Click here to go to JOHNSON Family page 8
Click here to go to OGILVIE Family page 9
Click here to go to TANNER Family page 10
Click here to go to WALKER Family page 11
Click here to go to WILDS Family page 12
Click here to go to HADDOCK Family page 13
Click here to go to DAVIS Family page 14
Click here to go to EDWARDS Family page 15
Click here to go to CHRISTOPHER Family page 16
Click here to go to BEASLEY Family page 4
Florida Pioneer Founding Settlers & Their Descendants - I
Florida Pioneer Founding Settlers & Their Descendants - III
Jean Mizell's Roots Web Database
Family Search Internet Genealogy Service
Genealogy Forum
Nassau County, Florida Web Page

Welcome to "Jean's Founding Florida Pioneer Family Settlers & Their Descendants Home Page! This Homepage is devoted entirely to the Southern Families. I will be updating these pages and adding more information in the future. The history on the early generations of the Hodges, Ogilvie, Johnson, Davis, Wilds and other families, some are from the original family histories by Helen B. Hodges, who is my mother. I have updated and compiled the information on the younger generations and connected them together. There are still many missing links. I did not want this treasure of our local Florida and Georgia family histories to be forgotten or lost in years to come. My goal has been to place it online to be available for future generations to know who their ancestors were and where they came from. If you have additions or corrections, please let me know and also your source. I hope you enjoy and find these histories helpful to you and your families.



*HIGGINBOTHAM FAMILY REUNION, OFF LEM TURNER ROAD, at 12895 Gerald Rd. JACKSONVILLE, FL---The Higginbotham Reunion will be Oct. 16, at Dot & Grumpy's, Home. Please tell anyone that is interested to come. We will furnish the Meat, drinks and paper goods please bring covered Dish or dessert. Thanks Dot Higginbotham The HIGGINBOTHAM FAMILY REUNION is held on the THIRD SATURDAY OF OCTOBER.

HODGES FAMILY REUNION of ST. GEORGE, GEORGIA, is held on the FIRST SATURDAY in NOVEMBER at Alex Hodges place in St. George. Bring your family's favorite foods and a lawn chair. If you have any OLD family PHOTOS or family history, please bring them to show and share. For more information, call Effie Crawford Patrick: 904/786-0885. Her address is: 881 Grace Circle E., Jacksonville, FL 32205.

Page 3: Descendants of JOHN HODGES, Revolutionary soldier, born May 20, 1749, died before May 1829, Bertie County, near Kinston, NC. He was the ancestor of many HODGES descendants in Georgia and Florida.

Page 4: Descendants of DAVID STOKES, born ca. 1750, Craven Co., NC, ancestor of the Georgia and Florida STOKES.

Page 5: Descendants of JOHN PITTS BEASLEY, born about 1725, married SARAH LYLE, September 17, 1752, in Chowan County, North Carolina, ancestor of the South Carolina, Georgia and Florida Beasleys.

Page 9: Descendants of JOHN JOHNSON, born in Norway. MORE northeast Florida and southeast Georgia families listed above.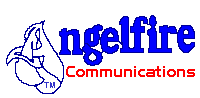 Email: Jeanhmz@aol.com