Snyder Photo Album. Updated 06-26-2001
Welcome to The Snyder photo album.
Joseph Snider jr next to man on horse. He is holding a saw. (Brother to my John W. Snyder) Moline, Kansas
Joseph Snider Jr,sitting next to tent, circa late 1800's in California
One type of Snyder Crest.
George Snyder's Ex, Any info ? Julia Peterson 1958?
Peterson Family. Anyone know who these are?
Wedding Day 1959. I am on the left. Any one remember this day? Ed Snyder sitting in back. George Snyder serving punch. Julia in gown on left. Vicky Snyder next to me. Unknown child in front.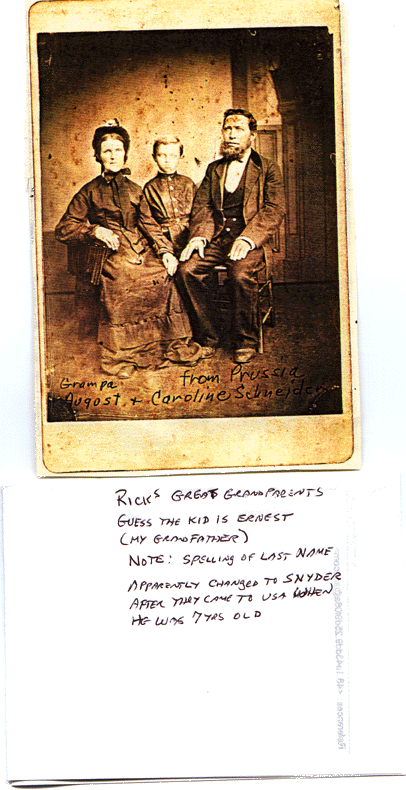 August Schneider & Caroline Wilhelminia Zilmer. Courtesy of Rick Huntoon
William Moses Snyder Josephs cousin. son of John Wesley Snyder.