Directed by: Apostolos (Toly) Kouroumalis

Produced & Written by: Helen Tzoutis & Apostolos (Toly) Kouroumalis

Starring:

Helen Tzoutis .... Jess
Greg Russell Tiderington .... Edwin
Sean Finnan .... Matt
Irena Huljak .... Susie

A Psychelicious N Junkman Production
There's an ideal husband by the name of Matt (Sean Finnan) who has a good job, is very compassionate, sensitive man and loves his new wife Jess (Helen Tzoutis) whom he always protects her and they move into a wonderful apartment. What could be better?! What Jess doesn't know is that Matt's ex-wife Susie (Irena Huljak) has gone through a manic depression ever since Matt has left her. Is Susie depressed enough to go insane to the point of killing Jess?
Jess suddenly sees images of her husband as a corpse and is getting obscene phone calls. Are they just pranks and the images are just streaks in the mirror??? Jess doesn't think so as her dream of marrying the ideal husbnad and living in a lovely suite becomes a terrifying nightmare!!!
But however Susie's brother Edwin (Debut performance of horror film actor Greg Russell Tiderington) is best friends with Jess and while Matt is at work from an emergency call he tries to comfort her and convinces her that his sister is not out to get her. However, one of these people are crazy enough to kill Jess.
Can she trust even Edwin with all the deadly surroundings going on that's been even advertised in their local paper? Slowly Jess is getting more paranoid to the point where she feels that she'll have to kill or be killed!!!!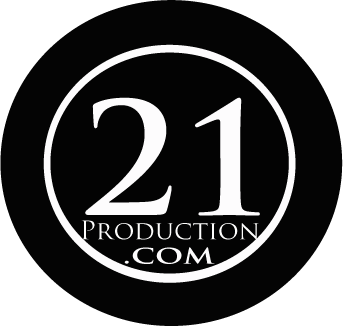 October 15, 2005. (Tampa, Florida)
Great news!!! Streaks in the Mirror was shown at the Halloween Horror Picture Show in Florida on October 15, 2005 where it was billed with many other b-film horror starring celebrities like Brinke Stevens, Debbie Rochon, Denice Duff and Amy Lynn Best.
March 26, 2004 (Montreal, Quebec)
There was a special screening of Streaks in the Mirror along with Apostolos' other short film projects shown at the Montreal Mirror Artsweek held at Concordia's VA Building (1395 Réné-Lévesque, #114) which started at 9pm and admission was by donation.
February 21, 2004 (Vancouver, British Columbia)
The film got it's first showing right in it's local area of Vancouver at a venue that occasionally showed independent film nights in Gastown called the Celtic Cafe Cinema on 36 Powell Street. The film was billed with Greg Russell Tiderington's other horror short Room for Rent which had a cameo by Apostolos Kouromalis along with a feature shot in Florida titled Corpses Are Forever which starred Richard Lynch, Brinke Stevens, Debbie Rochon, Linnea Quigley, Don Calfa, Conrad Brooks and Felissa Rose. Sadly some people walked out but a few admired it and wanted copies of Streaks in the Mirror. Celtic Cafe shut it's doors a half year later.