70s invasion ; CHERYL DILCHER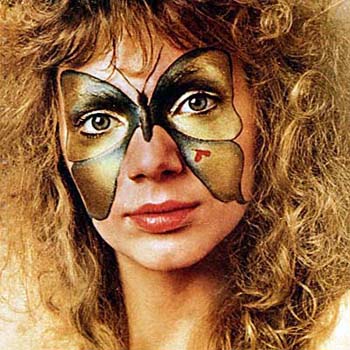 CHERYL DILCHER - 'BUTTERFLY ' lp '73

the same review can be seen on page 4 with the glitter girls section -

CHERYL DILCHER as far as we know was from the states, the sound is 70s rock approaching the 'glam ' sound of the time, certainly she looks the part with paint on her face, the 2nd lp is to be considered rare these days, she released her 1st lp in '73, the 2nd in '74, the 3rd in '77, Cheryl has been living in l.a. since '73 playing music....these 2 songs are from the 1st lp...
---
'ALL WOMAN'
the sound here can be compared to ZENDA JACKS somewhat, but not nearly as good, or as camp, still it's a GOOD one with a guitar beat, sings Cheryl ' I'M NOT THE KIND OF LADY THAT GOES AROUND CASTING SPELLS, THEONLY CANDLES I LIGHT ARE FOR MEN THAT KNOW VERY WELL, , PUT ON SOME MUSIC AND I'LL DANCE FOR U, SHAKE A TAILFEATHER,.......I'M NOT THE KIND OF WOMAN THAT LADIES LIKE TO HANG AROUND', and 'I'M A WOMAN I'M A WOMAN, I'M THE BEST IN THE WEST, PUT ME TO THE TEST'........guitar jams towards the end....
'HIGH'
the appraoch here is more low key then the above, with some good bass playing 'I DROVE A 100 MILES JUST TO SEE YOU DANCE AND TO HEAR THE SWEET MUSIC YOU PLAY, U GOT DIAMOND ON YOUR HAIR, AND BELLS ON YOUR ANKLES, AND A GREEN DRAGON ON THE STAGE', and 'IT WOULD MAKE ME HIGH TO LOVE U'.....
....
---
here is her discography ;
---
Cheryl Dilcher - "Butterfly" 1973
1. Butterfly 2. Deep Down Inside 3. Sweet Mama 4. Rainbow Farm 5. So Sad 6.Can't Get Enough Of You 7. Irma 8. High 9. Good Morning World 10. Once Upon A Time 11. Chocolate Candy 12. All Woman
---
Cheryl Dilcher - "Magic" 1974

1. Magic 2. Home To Me 3. Devil Song 4. It's A Secret 5. Fantasy 6. Who's The Captain (Of Rock n Roll) 7. The Good Times 8. Together 9. You're The One 10. Dance
---
Cheryl Dilcher - "Blue Sailor" - 1977

1. Run & Hide 2. Ellie 3. Shake Me Up 4. What Do I Do Now ? 5. Here Comes My Baby 6. Blue Sailor 7. Keep on Walkin' 8. Lovin' Woman 9. Follow The Love

The "other" players : "Rick Robin" Beilke - Elec. Guitar & Vocals Randy Koontz - Bass & Vocals Joe Aglio - Drums & Vocals Clarence McDonald - Keyboards Rusty Young - Pedal Steel Nino Tempo - Sax Solo all of the above appeared on "Magic"

Stephen Restaino - Guitars Craig Krampf - Drums Erik Scott - Bass Joe Lala - Percussion Steve Hardin - Keyboards W. Michael Lewis - Synthesizers Joey Larson - Additional Guitars Steve DeLacey - Additional Guitars Al Kooper - Organ & Guitar Lowell George - Slide Guitar Ginger Blake, Frances Knott & Linda Dillard - Additional Vocals
---
to see more info, see this link -

http://www.geocities.com/cheryldilcher/CherylDilcherPage.html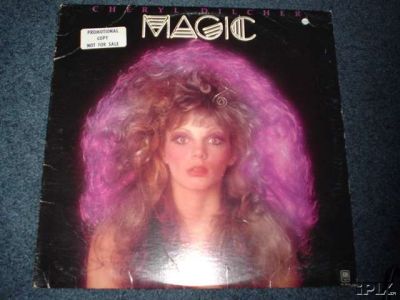 CHERYL DILCHER 'MAGIC' ' 74 lp
---
Prabhupada: Harer nama [Adi 17.21]. Harer nama means God's name.
Priest: You see, for instance, in Christianity for a long time there was a bhakti, and this bhakti was devoted to the name of Jesus. So for a very long time you had that Jesus bhakti. And in your country, in America today, like you have got the Hare Krsna, you have got also the Jesus devotees. Now, this is also present in many places. And the name does not matter. There is no name who has got the...Because then you find again what...
Prabhupada: No. If Jesus is the name of God, then you can chant. If Jesus is the name of God. But Jesus, Lord Jesus Christ, says that he is son of God. Of course, there is no difference between son and the father. That is another thing. But still, if I want the father, how by calling the name of son I can get the father? That is also another thing.
Priest: Yeah, but I mean, this is another point.
Prabhupada: But if you have got the father's name, why should you call Him by the son's name?
Priest: Yeah, but this is another discussion (indistinct). What we mean by father and son, you know, we don't mean it...
Prabhupada: That everyone's father and son is the same. If father says something and the son says...Just like in a big family, if the son orders something, it is as good as the father's order. That is our experience. But still, if you want to call the father, you will not get the father's response by calling the name of the son.
Priest: Jesus told us, "If you see me, you see the Father, because the Father cannot be seen." It was a common name. Yoshua was a common Jewish name.
Prabhupada: Yes. Hare Krsna. Now, one thing is that if we are interested in chanting the name of God, if it is available, then why should I chant the name of the son?
Priest: No, it is not that question. The question is...
Devotee: Excuse me for interrupting, but one thing was that you suggested that the name of Krsna is a very common name...
Priest: Yeah.
Devotee: ...in the sense that many people may be called Krsna. But the Supreme God is also called Krsna. So if you chant His name, you derive the benefit even if you're not thinking of Him as the Supreme.
Priest: Yeah, but for the Christian the same. Jesus is a very common name.
Devotee: That's all right. We're saying chant. Our spiritual master is teaching "You chant the name of God." That's the important thing.
Prabhupada: If you think that Jesus Christ's name is also, you can chant, we have no objection. We say that you chant the holy name of God, whatever you have got. That's all right.
Priest: And for a Muslim you mean to chant Allah.
Prabhupada: Yes.
Priest: Name Krsna, Allah, Jesus, (indistinct), what is the...
Prabhupada: Allah is not name. That is...It is not the name. It is just like the idea of God.
Priest: Yeah.
Priest: Allah means also (indistinct).
Prabhupada: But that is not the name. That is...Just like the President and Mr. Nixon. The President may be another person. Not only Nixon, but another person also may be. So President is the general understanding of the post. But still, one who occupies the post, he has got a name.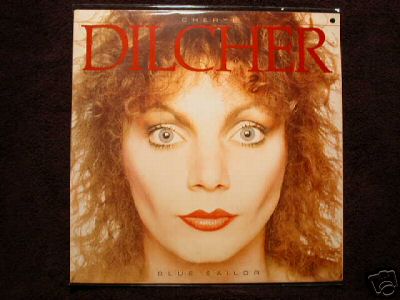 3rd lp ' 77