Girls in Pop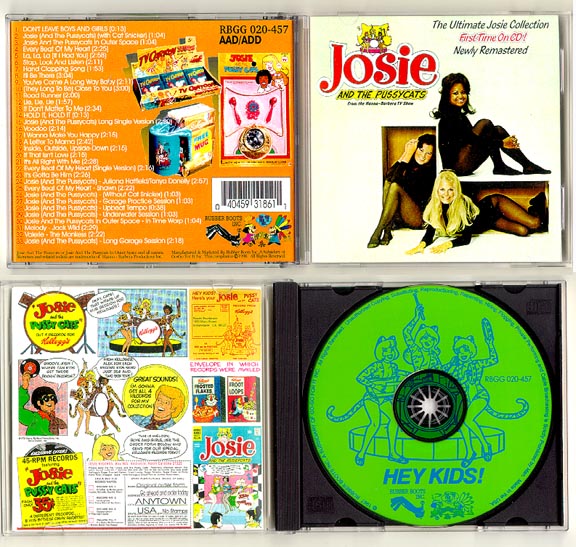 JOSIE and the PUSSYCATS ....featuring CHERYL LADD in '70, .......reviews on page 17 *
---
04/11/02: "The welfare of others also becomes identified with one's own welfare as one's sense of self emerges from duality" -
Sanga "Ultimate and Practical Reality", 11/20/01
---
: "While love by nature is lawless, Krsna advocates the taming of material love. The effect of this is the awakening of the soul and its prospect for love on the spiritual plane, real love arising out of self-sacrifice". -
Beliefnet.com, "Ask the Swami"
---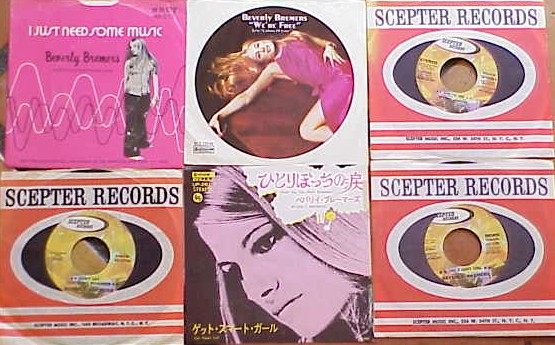 BEVERLY BREMERS 45s....see page 5 for reviews *
---
"Just as a teacher is meaningless without a student,and a student meaningless without a teacher, Radha and Krsna give meaning to each another. They are one, but are expressed as two for the practical functioning of divinity in its pursuit of ecstasy". -

Rasa: Love Relationships In Transcendence, p. 71
---
FANCY featuring ANNE KAVANAUGH.......they had 3 glam lps in the mid 70s *
allthough this photo looks like it was taken from the bottom of the barrell, this band made some decent music, their 45 of 'WILD THING' rules....allthough that first 45 had a different singer, one HELEN COURT....
---
RITA COOLIDGE 'WERE ALL ALONE' '77

Outside the rain begins and it may never end So cry no more on the shore a dream Will take us out to sea Forever more forever more Close your eyes and dream And and you can be with me 'Neath the waves through the caves of hours Long forgotten now We're all alone we're all alone

Close the window calm the light And it will be alright No need to bother now Let it out let it all begin Learn how to pretend

Once a story's told It can't help but grow old Roses do lovers too So cast your seasons to the wind And hold me dear oh hold me dear

Close the window calm the light And it will be alright No need to bother now Let it out let it all begin All's forgotten now We're all alone oh oh we're all alone Close the window calm the light

And it will be alright No need to bother now Let it out let it all begin All's forgotten now We're all alone we're all alone Let it out let it all begin Owe it to the wind my love

:)