70s invasion presents ; JIM AVERY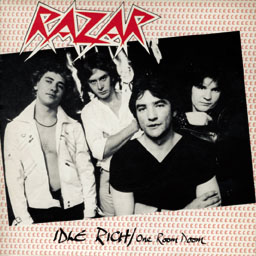 RAZAR single ' IDLE RICH/ONE ROOM DOOM' '78 ( thats JIM in front in the black t shirt)

updated as of Dec 8th'04

reviews of 'GODS of the WEST' new cd now complete, are below,

JIM AVERY from Perivale England, was the bass player of THUNDERCLAP NEWMAN, this band had a huge hit in '69 with the GREAT pop-rock single 'SOMETHING IN THE AIR', ......so many of u know that one, less of u know of the band AVERY formed next with TERRY STAMP - THIRD WORLD WAR, a powerhouse rock band along the lines of IGGY and the STOOGES, who released 2 super lps in the early 70s, ( see page 4 for reviews and info), after that he recorded an EXCELLENT demo called 'OUT ON THE STREETS', '72 years before he formed RAZAR a punk band with GRANT STEVENS.............this band had a GREAT single in '78, and recorded some demos which were never released, ......fast forward to the early 90s he rejioned his musical partner STAMP to play in L.A. ROCKMOTOR, a hard rock band, and since then has played along with him for many more recordings, to see them all you'd have to visit the GSL site, however we'll review some of the ROCKMOTOR music that we've been given as well as '2 BUCKETS OF BLOOD', the 2 STAMP-AVERY cds of hard rock, and folk music that came out recently, and the GODS of the WEST cd,.......first onto the 70s stuff,

'OUT ON THE STREETS' ' 72

........this was a demo AVERY recorded during or after TWW broke up in '72, sounds a lot like TERRY STAMP singing, but it's JIM allright, the guitar conjures up a gloom sound with jagged notes, the singing sounds like street rap, with lots of rhymes and syllables strung together with 3-D vocals, later another guitar comes in sounding melodic, maybe comparable to what LOU REED has done in the early 70s on some songs, perhaps CHRIS SPEDDING........(selected lyrics) 'RED HAIR AND FEET', and 'TROTSKY TROTTING', and HERE WE COME,WHATTYA GONNA DO ??...WE GOT TO FIND OUR WAY OUR WAY THRU,... WHATT'YA GONNA DO ??... WE GOTTA SET THIS WORLD ANEW, TELL YOU SISTER THAT I DON'T WANNA MISS HER, SHE's A TONGUE-TIED-TWISTER, and 'CAUSE U CAN HAVE IT IN YOUR HAND IF U WANT IT U KNOW U CAN, U BETTER WATCH OUT CAUSE YOUR GETTING MURDERED REAL NICE ........( more lyrics to come)...........this one was later covered by THIRD WORLD WAR member MICK LIEBER, who is also on the GODS of the WEST cd......

we got 2 THIRD WORLD WAR demos on this particular tape, 'SHEPERDS BUSH COWBOY' sounds similiar to the lp version, whereas the demo of 'PREACHING VIOLENCE' is SUPER !!......'DON'T BELIEVE ALL U HEAR, ROLL ON SISTER ROLL, .....GO LET YER MOLOTAV OFF, GOD LOVES U !!.......PREACHING VIOLENCE, PREACHING VIOLENCE.....ROLL ON SISTER ROLL'.........garage-psych ending, bass booming, 3-D stomping , the ending sounds like the INDY 500, with motors racing down the road.........

alsothere was a number the band did called 'HOLY ROLLER' which is supposedly more brutal than anything on their 2 lps....................maybe one day the world we'll get to hear that one.......
---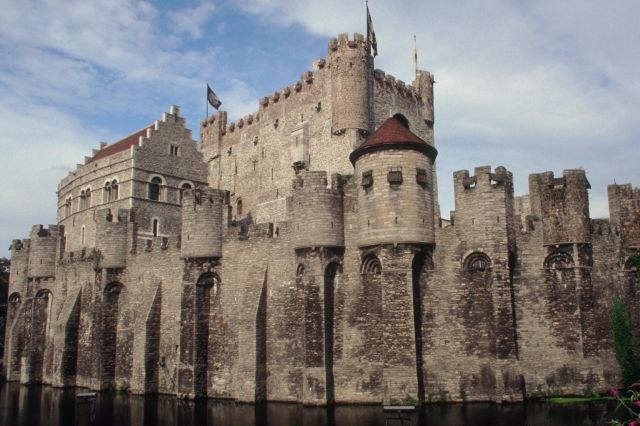 ---
RAZAR
this band was comprised of JIM AVERY, GRANT STEVENS, and 2 others whom we'll mention here soon, they had a GREAT glam-influenced punk single in '78 ' IDLE RICH/ONE ROOM DOOM'.........the a side begins with a cowbell and hard slammin' guitars, comparable to JOHNNY THUNDERS, also to that song ' THUNDER' by WAYNE COUNTY, ......brings that one to mind somewhat....... but with an english punk sensibilities and vocals.......'LOOKIN' FOR THE #'s, COMIN' ACROSS THE SCREEN, BUT I MISSED OUT THIS WEEK AGAIN, THE FOOL's THEY GOT ME BEAT, FACTORY GLORY MY SCENE, DON'T WANNA DRIVE A BUS',.......... and 'THE ONLY THING I WANT FROM LIFE IS TO BE RICH AND FAMOUS, I WANNA BE RICH, A RICH BITCH'.............(guitar rocks out in the middle)........'WANNA JION THE RICH', and 'I DON'T NEED TO SING, IT's ALL FOR MONEY's SAKE, JUST GIVE ME A DUETSCHMARK TO TURN INTO A LIER'......
whereas the a side is glam-punk, the b side we like better, it's straight forward punk fast , VIBRATORS ( see page 6) style, also reminiscient of the RADIO STARS ( see page 6) 'IT's TIME TO PAY THE RENT TODAY, TO BUY YOUR LANDLORD's HOLIDAY IN SPAIN, ONE ROOM DOOM I CAN'T GET OUT TOO SOON, LET A COATHANGER...............' ( more lyrics to come )
- RAZAR DEMOS -
'OUTSIDE'
well the band had another single and b side that never was released, as in their other single the b side is better, 'outside' is a lot closer to 'rock'than 'punk', kinda slow, heavy, and melodic guitar playing over lyrics; 'OUTSIDE, TREAT ME LIKE I JUST CAME OUT OF A DEEP FREEZE, OUTSIDE, LOOKIN' LIKE I AIN'T GOT A RIGHT TO CRITICIZE', and 'INSIDE DON'T LOOK SO COLL TO ME, OUTSIDE IS......'....long musical jam within the song.......
'MAINSQUEEZING'
now this one shoulda been a single, much better than the demo 'outside',.........'MAINSQUEEZING' is STONES-like punk,fast with GREAT guitar work......'I GOT A MONKEY ON MY BACK, WE GOTTA MONKEY BACK', and 'WITH U I AM SO BOLD, WITH U I NEVER FREEZE, WITH U I CAN JUST SHOOT THE BREEZE', and 'U MAKE ME SCREAM', and 'I NEED YOUR TREES' ( more lyrics to come )
well maybe one day a JIM AVERY cd will come out with the RAZAR singles and demos, they'd go great on a punk retro comp......and now on to reviews of some of the recent music of the former members of THIRD WORLD WAR, that came out on a cd entitled 'GODS of the WEST'
---
---
"The idea is that we are viewing the world incorrectly. It is perfect, as are we, yet we cannot see that. If we try to change the world without changing our angle of vision, we will never know perfection".
- Audarya Darshan, November 2000
"Krsna is the cause, the world is the effect. The effect is present in the cause, and the cause invisibly pervades the effect."
- Bhagavad-Gita: Its Feeling and Philosophy, p. 289
---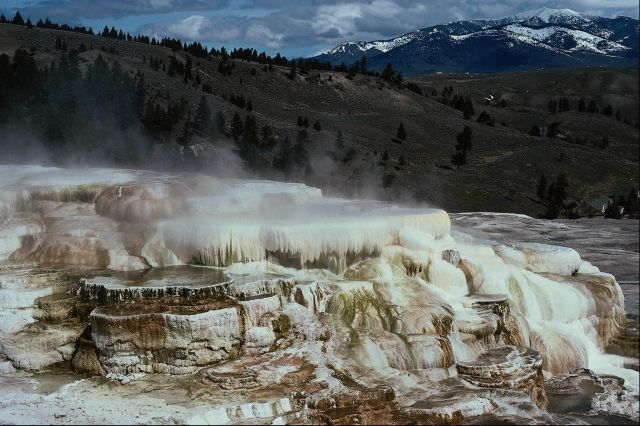 ---
- GODS of the WEST -

this cd is planned for release soon , it features ex members of THRID WORLD WAR, and friends.....

1 '119 DESIRES'

...the opener from the cd is slow with bass and horns prominent... u notice TERRY STAMP's vocals right away....'AS IT RAINED, KINDA QUICK ACCROSS THE STRAND', and 'PASS HOMELESS ST. SURVIVORS'.....

2 'SHOT DOWN ON THE STREETS OF PHOENIX'

a song about a friend named JOHN EVANS who was shot down, snaky guitars, lowkey #, Terry speaks thru rather than sing..... 'NOW JOHN EVANS WAS A GOOD FRIEND OF MINE, HE PLAYED A BLACK FRETTED BASS', and 'NOW HE DROVE ONE OF THEM OLD PONTIACS', and 'WHERE WE BOTH HAPPENED TO BE ATTENDING THE GREAT OUTDOOR PEYOTE AND WEED SMOKIN' CONVENTION OF 1982 OF PARIS, FRANCE, OVER THERE IN EUROPE THAT IS'.....( like this part which he speaks in a funny vioce) 'HE BORROWED MY VAN,.....WELL WHAT WAS I GONNA SAY ? - NO U CAN'T BORROW THE VAN - NO I WASN'T GONNA SAY THAT, .....SHOT DOWN IN THE STREETS OF PHOENIX, BE BOP A LULA....

JIM AVERY

3 'MOUTH OF GOLD CANTINA BLUES'

instrumental, spanish guitar sound, sparse guitar picking

4 ' THE 2 SWORDS OF MADAM BASTODI'

instrumental, slow guitar notes play against slide guitar, later builds into a BO DIDLEY style shuffle

5 'IMMORTALS'
....this number is slow with a harmonica, and synths sounds like a drum machine, hope not.....'CONSTRUCTION WAS BOOMING DOWN IN MAPLES AIRFIELD, WE WERE 6 BITS SHORT OF XMAS, AND NOT A SNOWFLAKE HAD FELL.......'
6 ' TERROR LEVEL BLUES'
instrumental....gyrating guitar, tight rythm, bass drum, jumpy..... BO DIDLIYISH sound.......
7 'GIN AND FRENCH CIGARETTES'
....well now this one is special, it's TERRY's recollection of his pop back in england, it's a long spoked word piece that one would fit in right with a family reunion, or a piece that one could listen to late at night by themselves or with a friend or 2, TERRY has always been a good musical narrator, only this time there is no music on this one, only his vioce....
...' ....(yea).....18.....I RECALL LOOKIN' AT MY OLD MAN AND THINKING HE WAS NOT LONG FOR THIS WORLD, I COULD SEE BEAMS OF OF BLUE AND GOLD LIGHT, PASSIN THRU HIM AS HE LAY IN THE CROWDED MENS WARD OF HAMMERSMITH HOSPITAL.......'.....( also mentions the Jordan river ).....later in reference to his father passing on, he refers to the doctor as an idiot...
( personal note; the medical industry is the 3rd largest killer of people in our country, better if people chose Homeopathic remedies , 1st largest killer is Tobacco, 2nd is alcohol, 4th is - RED MEAT......ok back to the review :) )
Terry mentions that his father's father was a railway policeman, and that his father was a railway orphan due to his grandfather having been kileed on the tracks in an accident........near the end says Terry......'I NEVER THANKED HIM FOR BEING MY OLD MAN, ......I KISSED THE MANDOLIN, AND TOOK A SLUG OF GIN'.....at the end he says........'AS IT WAS IN THE BEGINNING, NOW AND EVER SHALL BE WORLD WITHOUT END, AMEN'........
MICK LIBER
8 'LOST'
instrumental, GREAT !......synths sound like descending elevator shafts, guitar wails like latter day HENDRIX
9 'PILOT'
' T MINUS 10, 9, 8, 7, 6,5,4,3,2,1,0' after the vocal intro guitar and bass bounce against one another, drums ricochet all over, later sounds like musical chairs, chaotic, TARZAN yells the jungle yell LOUDLY,......... UFO niose......these 2 went onto MICK's 'ROCKETMAN' CD
STAMP/AVERY
10 ' THE DUST THAT NEVER SETTLED '
guitar notes begin evoking a picture of the 2 heroes as if they were playing down an old dusty western trail............sings Terry 'I WON' T FLAKE ON YOU, I WON' T FLAKE ON YOU, I'LL THROW A BRAKE ON U, I WILL NOT TELL U THE CHECK IS IN THE MAIL IN A WEEK OR 2'..........they play into a long winded blues leaning towards an almost western sound, after 9 minutes of playing the beginning verse comes again, Terry goes on to talk about girls who haunt nowhere bars, while Jim plays confidantly, says Terry at the ending ' THAT KINDA DUST WON' T SETTLE ON ME '
---
TERRY STAMP and JIM AVERY, in recent times
That recent picture of me and Jim was taken outside West LA Music, Sept. 2001.
---
"What lies behind us and what lies before us are tiny matters compared to what lies within us."
Ralph Waldo Enerson
---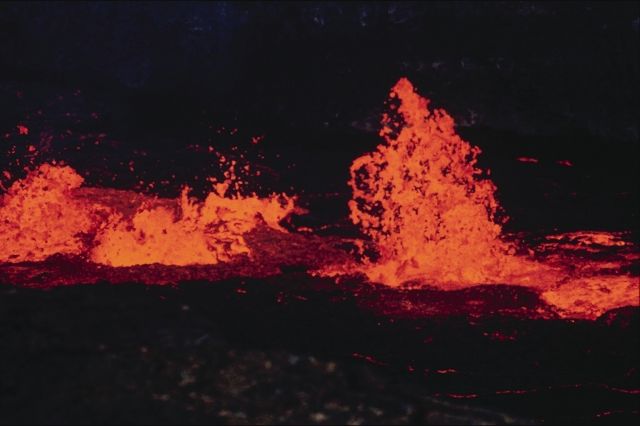 rare french release of the first TWW lp

says Terry Stamp in reference to this cover 'Regal Zonophone was connected to Essex Music who put out the first album on it's own label Fly originally then on Cube in the UK'

and

it is the French release of the first album, Regal Z came up with their own cover. What shook me though was that picture on the front, I would deliver into that wherehouse during my truck driving days in London, it "was" in Wapping, just east of the Tower of London. Of course that area now is all upscale and those old Victorian dock wherehouses are gone.'

take a look at the revolutionary lyrics below, they are a bit similiar to TWW's....
---
THUNDERCLAP NEWMAN

'SOMETHING IN THE AIR'

Call out the instigator because there's something in the air. We've got to get together sooner or later because the revolution's here.

And you know it's right. And you know that it's right. We have got to get it together. We have got to get it together now.

Run through the fields and houses 'cause there's somthing in the air. We've got to get together sooner or later because the revolution's here.

And you know it's right. And you know that it's right. We have got to get it together. We have got to get it together now.

Call out the instigator because there's something in the air. We've got to get together sooner or later because the revolution's here.

And you know it's right. And you know that it's right. We have got to get it together.

We have got to get it together now.
---
want to find out about another obscure punk band of the 70s whose leader was previously in a great band a few yrs earlier that is not related to AVERY ?

RIPPER was the name of a mid 70s punk band who had one EXCELLENT single that ended up on a comp called 'who put the bomp', released by BOMP Records, they were led by GERHARD HELMUT former bass player for SHADY LADY who were a GREAT underground L.a. glam band of the early 70s, we just happened to notice a small comparison, hence the names; RIPPER, RAZOR, etc.....see our page on RIPPER at this link here, u can also get there from the 70s invasion Gateway 2....

https://www.angelfire.com/vt2/70sinvasion/Ripper.html