70s invasion ;OUR SHRINE on STEPHANIE de SYKES / gallery 1, with LYNSEY de PAUL
STEPHANIE de SYKES gallery 1, with LYNSEY de PAUL
---
updated as of fall 2011

unique songs reviewed from the tv show 'Thats Life' ( 1974 ) see towards the bottom

link to a recent interview with Mrs. de Sykes see bottom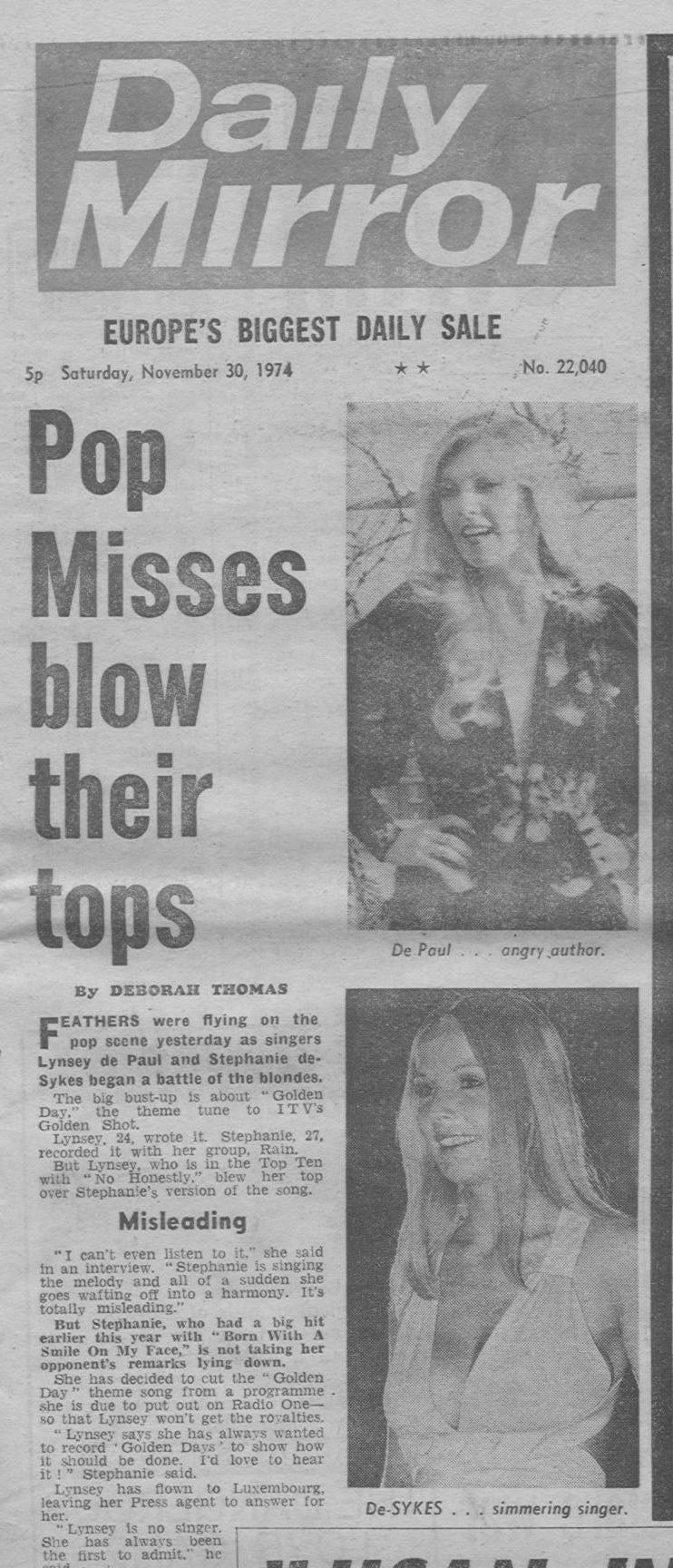 STEPHANIE deSYKES and LYNSEY de PAUL article
consider this gallery 1 on STEPHANIE de SYKES, a continuation of her career recordings, if you are new here, please start with our first section on mrs de SYKES on page 4 of the 70s invasion, this being gallery 1 on her, has some special info, gallery 2 is below this one in our gateway 1, and you'll find many more galleries ( umm about 17 last time we counted )on her plus reviews of 'SIDE by SIDE' the film she starred in in our gateway 3 !!
Mrs. STEPHANIE deSYKES was a very talented pop singer of the 70s, she had at least one glam single with 'ONLY LOVE' '74, ( we believe there were more like this, anyone ?? ) and a bunch of pop singles, she was in the pop band RAIN, whose lp is very hard to obtain today........she was also part of the BIRDS of PARIS who were a group of gals who did backing vocals for various disco projects throughout the 70s, Madeline Bell, Joanne Stone, Kay Garner, Sunny Leslie, Sue Glover, Vicky Brown and Katie Kissoon were some of the other members,.......Stephanie is one of the most BEAUTIFUL GIRLS IN THE WORLD !
she hit it big with 'BORN WITH A SMILE ON MY FACE' in '74, a great glam-pop number, label it 'sunshine pop' ! lyrics are below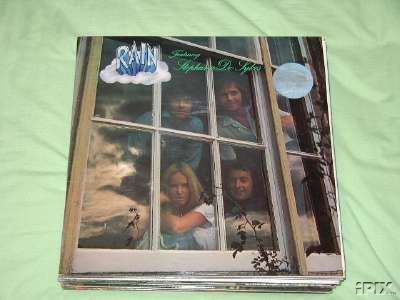 RAIN featuring Mrs. deSYKES '74 *
RAIN.....featuring STEPHANIE de SYKES...........' 74
One of the very best pop lps released in the 70s, combining the best of u.k. pop , recorded in ' 74 listening to this lp is like taking a ride on a musial rollercoaster where all the flavors of the carousel are expierenced ; pop, glam-pop, pop-rock, etc....several of the tracks feature Stephanie as the lead vocalists, elsewhere she shares the lead, and sings background on the others........comparisons to BARRY BLUE and LYNSEY de PAUL are obvious elsewhere some of the music brings to mind the CARPENTERS and ASSOCIATION.......
1 'LOOKING FOR THE LIGHT'
( Barry Blue, R. Roker, G Shury )
different from the rest of the lp this is experimental glam with snyths which explore electric soundscapes of light.......harmonies bring to mind the ASSOCIATION....... male singer takes the lead with Stephanie singing in the background.....'OOOOOHHHH,OOOOOHHH, DOO-WAH, EVERYBODY's LOOKIN' FOR THAT LITTLE PIECE OF SKY, A HAVEN IN A SORRY WORLD, WHERE TROUBLES PASS THEM BY, EVERYBODY's SEARCHING FOR A LITTLE PIECE OF SAND ......................A PROMISED LAND,AAAHHH, EVERYBODY's LOOKIN' FOR THE LIGHT ( Stephanie sings....... 'LEAD US THRU THE NIGHT '......... )
2 ' BORN WITH A SMILE ON MY FACE ' :)
( Simon May, R Holman )
the HAPPIEST pop song of all time, Stephanie shines out with the most soulful vocals ever heard !...........beautiful strings as pretty as she, horns, handclaps all make for a super bubblegum-pop tune in the age of glam thats even beats out the ROCK FLOWERS in it's pop appeal.......the BEST song on the lp, and it was a HUGE hit in ' 74 for Stephanie,complete lyrics below.....

3 'EVERY SILVER LINING HAS A CLOUD'
( R. Roker, D Jordan )
male takes the lead vocals, Stephanie croons with background harmonies, this is cotton candy pop, CARPENTERS style, later in the song there is a french-spoken verse.......' SOMEDAY IT's BETTER IF I STAYED IN BED, YOU'D BE BETTER OFF IF U DID TOO, I'M NO GOOD FOR U'..........
4 ' WHEN I FALL IN LOVE '
( V. Young, E. Heyman )
this tune was a cover, the CARPENTERS did it too, not sure if theirs was the original or not, it is ok but a bit too syrupy , the lps weakest track........' When I fall in love It will be forever , For I'll never fall in love, In a restless world like this is '
5 ' DON'T TURN THE OTHER CHEEK'
( C. Arnold, D. Martin, G. Martin )
EXCELLENT pop tune, somewhat like the first, it is electric pop with the most SOULFUL vocals from Stephanie as she takes the lead here, and as she sings she dispenses advice on love and life,........... the level of harmonies that the vocals reash is unparalleled in pop music especially towards the end, this is one of the lps brightest moments......' DON' T TURN THE OHER CHEEK, ALK AWAY AND SAY U WON' T TUNE THE OTHER CHEEK, YOUR 1 WAY LOVE WON' T GET ANYWHERE, CAUSE SHE'LL NEVER CARE, SO DON' T LET YOUR HEART RULE YOUR MIND.........( interlude flute solo)........AND HERE AM I, THE GOLD YOU'LL NEVER EARN, JUST PRAYING THAT ONE DAY YOU'LL LEARN......AND DON' T TURN THE OTHER CHEEK, TURN TO ME.........AAAHHHH.............' :)

- lp side 2 -
6 ' ROCK IS DEAD'
( W. Bickerton, T. Waddington )
pop rollercoaster ! Glam-pop rock, very much like BARRY BLUE, keyboards lead, horns, handclaps, etc.........' ALLY TOLD NAT, SHE TOLD PAT THEY ALL GOT TOGETHER AT THE LOCAL HOP, SHE SAID OHH, OHH, I GOTTA TAKE IT SLOW, I KNOW THEY'LL NEVER GET NOTHING TO BEAT THAT R-n-R'.......really smooth vocal harmonies here..... ( if u take a hit of acid then listen to this tune you'll se fireworks, red, white, and blue and so on :)
7 ' WOMAN's INTUTION'
( C. Mills, A. Keenan, S De-Sykes )
wanna know why we rate Mrs de Sykes as the best female vocalist of the 70s, listen to this number she co-wrote, her vocal perfromance is exceptional, Brilliant ! this is a pop tune with lovely background vocals by the band........( she takes thelead here naturally ' LOOK INTO MY EYES, IT COMES AS NO SURPRISE TO HEAR U SAY, YOU'D HAVE TIME TO THINK ABOUT IT, DON' T LOSE A LOT OF SLEEP ABOUT IT, GO YOUR WAY,.......IT's JUST MY WOMAN's INTUITION I HAD A SLIGHT SURPRISE YOUR LEAVING ME........( later she sings ) BYE, BYE LOVE '........:)
8 'GOLDEN DAY'
( B. Blue, Lynsey De Paul )
previously we had reviewed this tune yrs ago as we recieved it on a tape, written by LYNSEY and BARRY , it's a good pop tune with sparkles, nice horns, pretty organ.....'THIS IS YOUR GOLDEN DAY, EVERYTHING's GOING YOUR WAY, SHOOTING STAR WHEREVER U ARE, WHOEVER U ARE'..........
9 ' EVERYDAY THERE's ANOTHER TOMMORROW'
( L Beadle, C. MIlls, S. De-Sykes )
pop-rock like the above tune 'Rock is Dead' but not as good, bouncy bass........male singer takes the lead.......'DON' T LET THE WORLD EVER GET U DOWN, TAKE A LOOK AROUND THERE's A RAINBOW IN YOUR SKY, JUST ROUND THE BEND THERE ARE BETTER THINGS'.........
10 'ODYSSEY'
( R. Roker, G Shury )
WOW, never has 70s music gotten so beautiful and so innocent as heard here, btw this was a song that was in a promo commercial that came out on bbc tv in the early 70s sometime, ( go to youtube and you'll find it ! ) for more info see the top link on page 4, this is sunshine pop-rock, label it - Beautiful 70s -............STEPHANIE takes the lead here with AMAZING results.......' COME WITH ME AND I' LL SHOW YOU THE WORLD WHERE YOU LIVE, AS YOU NEVER SEEN IT, SPREAD YOUR WINGS, LIKE THE BIRD IN THE SKY WE CAN FLY AND WE REALLY CAN MEAN IT, EVERYTHING IS WAITING...........LIFE IS A BEAUTIFUL BOOK AND IT's WAITING FOR YOU TO READ, JUST TAKE A LOOK IN THIS BEAUTIFUL BOOK THAT WAS WRITTEN FOR YOU AND ME, TAKE SOME TIME TO SEE IT ALL , la,la,la,la,la,la,la,....................' :)
11 'LIFE PASSES BY'
( L. Beadle )
well how could a band top that number 'Odyssey'... ? .....well they come up with as expected the icing on the cake, and an eXceptional closing number, the strings heard within take you on a travel thru time.......Stephanie again takes the lead on the vocals and says..............' WHAT AM I TO DO WITHOUT U NEAR, HOW AM I TO LIVE MY LIFE ALONE NOW, WHAT AM I TO DO WITHOUT YOUR LOVE TO KEEP ME WARM, WAIT AND SEE........AAAHHHH.......LIFE PASSES BY AND THE BIG WORLD KEEPS ON SPINNING ROUND, TIME HEALS ALL THINGS AND I LOVE.............'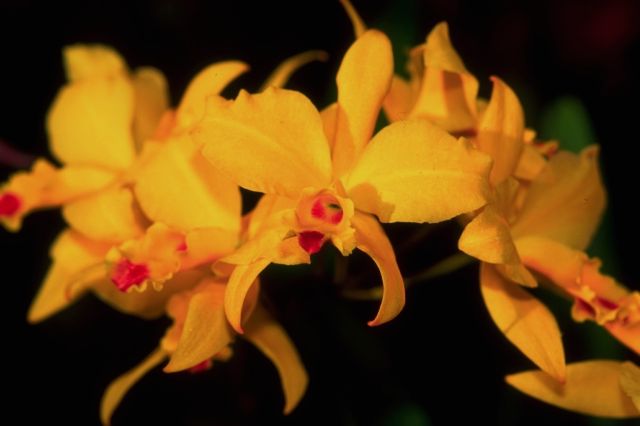 :)
RAIN, yes there have been other bands with this name RAIN, one released a very rare lp in '71, said to sound very much like the STONES, see this link here -
https://www.freakemporium.com/new3/index_ie_small.cgi?band=Rain
and another were a dutch act also of the early 70s who released only 1 single under this name as well in a pop-rock style if memory serves right, we heard a sample and it was allright.......
, stop what you are doing, stop reading the 70s invasion and search and find RAIN featuring STEPHANIE de SYKES........
..........life is a beautiful book and it's waiting for you to see.........
---
when she began her career we are not exactly sure, she did however back up many bands and musicians in her career, including;
LIMEY
she sang backup on this country rock lp in '75 with 2 other gals, the band was named LIMEY, see more info here -
http://www.alexgitlin.com/npp/limey.htm
and backing vocals for the DOCTORS of MADNESS on their 2nd lp ! this info was confirmed by KID STRANGE of the DOCTORS himself in a letter to us here, she sang on 2 tracks, see their section on our homepage to find out which ones !! for those of you unfamiliar with D.O.M. they were an obscure uk band in the mid 70s who forged a dark sound between glam rock and the upcoming punk sound, their sound ranged from ROXY MUSIC, to LOU REED, to the DAMNED.....see their section on our homepage for more info.....
here are a few more folks she sang with ~
---
STEPHANIE de SYKES, and VICKI BROWN - ' the Tree People'

seems STEPHANIE collaborated with VICKI BROWN on this lp, or single ??, see this link for more info -

http://www.vickibrown.co.uk/Discography.html

and together they sang backing vocals on this disco-funk soundtrack by ALEC R. COSTANDINOS called 'WINDS of CHANGE' which became a japanese animated film -

http://www.disco-funk.com/Costan/wind.html
---
with COSTANDINOS, and others she sang for a disco band of the time called

'LOVE AND KISSES'

who had a hit around '78 with 'THANK GOD's IT's FRIDAY', they released 3 lps, a side project, more a solo lp by COSTANIDOS was called

'SPHINX'

also in the late 70s, see this link at allmusic.com for more info on these 2 projects -

http://www.allmusic.com/cg/amg.dll?p=amg&sql=11:2z1uak3k5m3b

PROCUL HARUM
she was really busy in the 70s - early 80s it seems, and did some backup vocals for PROCUL HARUM, and MORGAN FISHER too, see these links for more info -
http://www.procolharum.com/gbalbum1.htm
http://www.procolharum.com/mfalbum4.htm
STUART SLATER
she co-wrote 2 songs with STUART SLATER both of which got into the EUROVISION SONG CONTEST, they were
'THE BAD OLD DAYS' - '78
'LOVE ENOUGH FOR TWO' - '80
there is a picture of the 2 here, but seems she died her hair black for this photo -
http://www32.brinkster.com/eurogreece/1980/uk.html
the lyrics for both of these songs are on our 2nd gallery for MRS. de SYKES.... :)
a song we have of hers reviewed on page 4 was called 'another without you day' it is ok pop music nothing more, it was also recorded by BLUE MINK who efatured MADELINE BELL and were a top notch pop band of the early 70s, not sure who sang it first, see page 5 for a review of BLUE MINK....
elsewhere she sang backup for MEATLOAF around '79 or '80, then later in '89 for PINK FLOYD on their famous lp of that year, in the 90s seems she lived with one ANGUS DEAYTON for several yrs, she had at least 2 kids, not sure if he is the original father, but she left him because of infidelity in recent years....in mid 2005 we did get a letter from an old friend of hers named Doug, who was gonna tell us some info on her career but he stopped writing.......??
WE NEED HELP WITH THIS INFO ON MRS de SYKES, if u know anything; music, career, her current activities, please let us know at
alan75x@yahoo.com
or
skyelight7@yahoo.com
---
JESUS said ;

"If anyone loves Me, he will keep My word; and My Father will love him, and We will come to him, and make Our abode (home) with him." (Jesus quoted by John 14:23)

"He who has My commandments and keeps them, he it is who loves Me; and he who loves Me shall be loved by My Father, and I will love him, and will disclose Myself to him." (Jesus quoted by John 14:21)

"My sheep hear My voice, and I know them, and they follow Me; and they shall never perish; and no one shall snatch them out of My hand." (Jesus quoted by John 10:27)
---
the name SYKES means a boundary stream and is a common landscape feature in Yorkshire, see this site for more info ~

http://news.bbc.co.uk/1/hi/sci/tech/701286.stm

from left ; LYNSEY dePAUL , , BARRY's WIFE, BARRY BLUE, STEPHANIE deSYKES , and SALLY JAMES, *
S-C-R-O-L-L > OVER TO SEE THE OTHERS > > >
writeup sent in May '07 by music fan Paul Taylor of England
was listening to an old K-tel album I have from '74 and was listening to 'Born With A Smile On My Face' which prompted me to search the web for Stephanie D.S. I found your excellent page, but I was surprised that when you spoke about the famous single, you did not mention the 'Crossroads' connection? Maybe you did, and I missed it (the web page did not load completely)
However, as I'm not sure if you are aware I will say that I remember the time of the hit single well, and Stephanie (at least I think it was her) starred in 1 or more episodes of the British ITV soap 'Crossroads' in which she played a 'down on her luck' would-be pop star. I remember Meg Mortimer (God rest her soul) giving her a sympathetic 1to1 conversation on keeping strong, keeping her dream alive etc, after the depressed young singer played her the single on an old portable record player!!
I could add (and you can use if you like), that as I recall, the room in which Stephanie (Holly) played the single to Meg Mortimer, was her own small motel room in which she was staying
One last minor point, the song wasn't actually the theme to the show (although it may have been used to end the show when the Holly Brown story was current, I can't remember.) The usual theme tune was an instrumental written by Tony Hatch and was recorded by a number of artists during the life of the show, including one later version by Paul McCartney and Wings!
Again, I hope this helps and keep up with the good work,
( credited to Paul Taylor )
---
'BORN WITH a SMILE ON MY FACE' '74

was born with a smile on my face, the whole of my life's been a pantomime. Born with the need to embrace, the life of a clown telling rhymes.

I'm here to help you leisure, give you pleasure! Practice to please you, try to tease you. Make you feel fine, inject some sunshine. Make you feel good, I knew it would!

I was born with a smile on my face, the whole of my life's been a pantomime. Born with the need to embrace, the life of a clown telling rhymes.

Forget the politicians, Nuclear visions, the gloomy headlines, official deadlines, let it all go now, let me show how - its oh so easy to stay with me.

I was born with a smile on my face, the whole of my life's been a pantomime. Born with the need to embrace, the life of a clown telling rhymes.

I was born with a smile on my face, the whole of my life's been a pantomime. Born with the need to embrace, the life of a clown telling rhymes. I was born with a smile on my face, the whole of my life's been a pantomime. Born with the need to embrace......
---
and what does MRS de SYKES have to say about current polictics of BLAIR and BUSH ? .......below is a quote from a site called PEACE AND PROGRESS, with the url link below it ~

'Bush wants to stop Saddam from killing his own people so that he and Blair can do it for him. Something like half the population of Iraq is under the age of 15. I did not vote Labour for this and am terminating my membership of the party'.

( we assume this is she, see the link below )

http://www.peaceandprogress.org/showthread.php?sigid=629

Stephanie was interviewed in '09, we posted it somewhere a few months back on our site, not sure where so here is the link

http://www.discomusic.com/people-more/14090_0_11_0_C/

- Thats Life -

bbc tv show that Stephanie sang for from '73 - '74, some really great tracks here, we reviewed the best 2 here

'In Praise of Young Frankenstein' ' 74

OUT of SIGHT. maybe this is stephanie showcased at her most glam-pop look and sound, allthough whereas 'Only Love' is a really great rocker, this one is the type of pop song that may have come out around halloween in this year of ' 74 she looks dynamite decked out in a red dress yellow glitter on her eyebrows ! and sings next to a coffin w/candelabra and a monster image in the background.......sings stephanie....' 3 purple eyes and a green spotty nose, ( ? ), ohh, ahh, ohh, ahh, thrill me, chill me........later....dig the fearful cemetary dracula, your spectacular,...............i love to live and i love to hate you' .........with the lyrics 'thrill me , chill me', one wonders if the song writers for ROCKY HORROR saw this rare performance and wrote ' Touch a touch touch me ' after seeing this, then again...... 'Apryl Fool ' '74

this one is a much different departure from most of her catologue, more a baroque medieval-type folk number and she wore a matching white dress for the right touch........it's a beautiful song really.....'King March ruled a castle 1000 yrs ago with soldiers on every tower to atch him come and go and the people tremble when he comes riding by,........when the king rides by ' , this outdoes most of the folk girls of the 60s and rates up there with say RENNAISSANCE's 'ISLAND'....
---
70s invasion home ~
https://www.angelfire.com/vt2/70sinvasion/