ENVENOMIST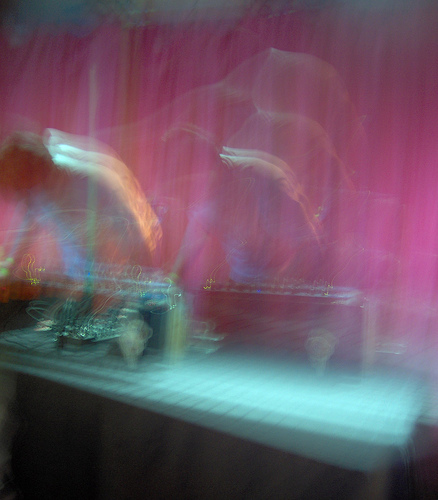 photo: live 3/1/6, by Mark Solotroff.
SLOW BURN /// MACH 1/8TH
New interview up at http://eattrashshitmoney.blogspot.com/2008/11/interview-with-david-reed.html ,check it out.
---------------------------------------------
Tour went well, better than well actually. Pretty fantastic time. There is a video of my performance on youtube. Search there under envenomist and a few pop up, the most recent is the Nov 2nd Portland show. Good quality footage
WEST COAST TOUR
Oct. 31th in LA
Nov. 1 at The Terminal in Oakland
Nov. 2 in Portland
Nov. 3 at The Josephine in Seattle
with Monsturo and Rale
---------------------------------------------
Wednesday, September 24th. Envenomist performance at the weekly WIERD party in NYC.
http://wierdrecords.com
photos from this at the WIERD Records Flickr site.
---------------------------------------------
Hidden CD re-issue available on Bloodlust!
And proud to part of the Wierd Records "Analogue Electronic Music 2008" 4 LP set. A must have in my opinion. Purchase directly from Wierd or other fine establishments.
Divine Intervention CS out now on Husk Records. Forthcoming releases include the HIDDEN re-issue, The Helix CD, Arclight CS on iDeal, comp tracks, and The Reservoir CS on Tape Fiend. Fall touring a distinct possibility.
Check out the RHI myspace page for two page-exclusive downloadable tracks that were intended to be released as a 7" until lack of funds shelved the plan (dentistry bills!). Even though I couldn't press the vinyl, no reason for letting them just languish so they are out there if interested.
The Midwest tour last Fall with Mark Solotroff was fantastic. Photos can be found here: PICS
Video can be found here: VIDEO
The CHARIOTS LP. It can be purchased direct from Segerhuva or from a host of fine distributors worldwide. I think this is my best work so far and I have also been hearing this from peeps. It is in an edition of 300, so get on it sooner than later.

DISCOGRAPHY
out now:
APPREHENSION CDr
THIRSTING CDr
HELLDRIVER CDr ep
BENTHIC EPOCHS CDr (split w/ Wapstan)
SPIRES CDr (snip-snip)
FERAL TOWERS (bloodlust!)
DELVING GLACIAL CDr (gameboy)
THE SIXTH AND SEVENTH KEY CS (hanson)
ABYSSAL SIEGE CD (pacrec/snip-snip)
HIDDEN C-60/CD re-issue(bloodlust!)
BEHOLDER CDr (chondritic sound)
CHARIOTS LP (segerhuva)
WEIGHTED GHOST CS (snip-snip)
CS split with PULSE EMITTER (black horizons)
BLACK BILE C-30 (twonicorn)
DIVINE INTERVENTION C-30 (husk)
forthcoming....
THE RESERVOIR C-30 (tape fiend)
THE HELIX CD (killerpimp)
ARCLIGHT CS (iDeal)
BLEEDING OUT